» back to Search Results
In this course, you will examine the basic database concepts, and create and modify databases and their various objects using the Microsoft® Office Access 2007 relational database application.
Course Start Date:

Dec. 19

Location: Toronto

(Map)

Time:

9:00 am - 4:30 pm

(Note on end times)

Please Note: End Times are approximate and depend
on the number or students and pace of the class.
It is important to allow for the class to run a little bit longer,
or finish a little sooner, than expected.

Duration:

1 day
Delivery Method(s):Instructor Assisted (Mentored)

Mentored training is a revolutionary training method
that provides you with the quality training that
you have come to expect, and combines it with
flexible learning and a self paced environment.
For more information click here.

Discount Seats Available:

2

Category:

Microsoft Access Training Seminars and Courses
Course Outline

Most organizations maintain and manage large amounts of information. One of the most efficient and powerful ways of managing data is by using relational databases. Information can be stored, linked, and managed using a single relational database application and its associated tools. In this course, you will examine the basic database concepts, and create and modify databases and their various objects using the Microsoft® Office Access"¢ 2007 relational database application.

Outline

Lesson 1: Exploring the Microsoft® Office Access"¢ 2007 Environment

Topic 1A: Examine Database Concepts

Topic 1B: Explore the User Interface

Topic 1C: Use an Existing Access Database

Topic 1D: Customize the Access Environment

Topic 1E: Obtain Help

Lesson 2: Designing a Database

Topic 2A: Describe the Relational Database Design Process

Topic 2B: Define Database Purpose

Topic 2C: Review Existing Data

Topic 2D: Determine Fields

Topic 2E: Group Fields into Tables

Topic 2F: Normalize Data

Topic 2G: Designate Primary and Foreign Keys

Topic 2H: Determine Table Relationships

Lesson 3: Building a Database

Topic 3A: Create a New Database

Topic 3B: Create a Table

Topic 3C: Manage Tables

Topic 3D: Create a Table Relationship

Topic 3E: Save a Database as a Previous Version

Lesson 4: Managing Data in a Table

Topic 4A: Modify Table Data

Topic 4B: Sort Records

Topic 4C: Work with Subdatasheets

Lesson 5: Querying a Database

Topic 5A: Filter Records

Topic 5B: Create a Query

Topic 5C: Add Criteria to a Query

Topic 5D: Add a Calculated Field to a Query

Topic 5E: Perform Calculations on a Record Grouping

Lesson 6: Designing Forms

Topic 6A: View Data Using an Access Form

Topic 6B: Create a Form

Topic 6C: Modify the Design of a Form

Lesson 7: Generating Reports

Topic 7A: View an Access Report

Topic 7B: Create a Report

Topic 7C: Add a Custom Calculated Field to a Report

Topic 7D: Format the Controls in a Report

Topic 7E: Apply an AutoFormat Style to a Report

Topic 7F: Prepare a Report for Print




Prerequisites & Certificates

Pre-Requisites

Certificates offered

Certificate of completion




Cancellation Policy

Cancellations or postponements received more than ten business days prior to the first day of the course will be fully refunded less a $75 processing fee. The cost of the course is payable, in full, for any cancellations or postponements received within ten business days, or less, prior to the first day of the course.


Map & Reviews

Toronto Training Center
69 Yonge St
Suite 1200
Toronto, Ontario
Canada M5H 1A1



Registration is fast, and will take approximately 3 minutes. There is no membership fee.
» You are also welcome to Make an Offer

Not enough budget for this course? Maybe you just love to make deals!
In either case, our Make an Offer feature gives you the opportunity to name
your own price. Try it out, you might get lucky, just keep in mind it can
take up to 1 full business day to get a response!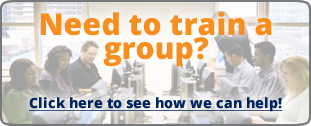 This course is also scheduled on the following dates:
Not interested in this Course?
Tell us why:
This page has been viewed 42 times.