Find

IT Courses, Computer Training, Management Classes, Workshops and Webinars with our course search! Browse All Courses
Last Minute Training was very easy to use as a service. There were many options for courses available, and at good prices. The team responded very quickly when ...
Meaghan G. Aug 2017
10175 Scheduled ClassesWe're Canada's largest training market place
$7,954,728 BookedWe've booked a lot of training
12087 MembersWe've helped 1000's of Canadians
$1,382,530 SavedWe've made lots of bosses happy
View our cost effective IT training courses, management workshops and computer training classes below!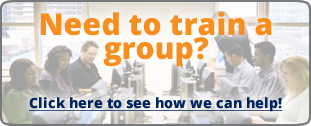 How it works
1. Search Top Training Providers
2. Compare Prices, Ratings & Reviews
3. Register No Credit Card Required
4. Learn Improve Personally & Professionally
Why Use Us?
Start your search
Do you offer training seminars, workshops or webinars?
Let Last Minute Training help you improve profits by filling empty seats in your classrooms and bringing you opportunities to quote on corporate training gigs in your area.
Learn more
As Seen In:
Entrepreneur
Toronto Sun
Toronto Star
Metro
CBC.ca
About.com
Need more information? Would you like assistance finding or booking a training course?
Contact us at 1-877-313-8881 or at info@lastminutetraining.ca