P.R.A.I.S.E. The Vital Voice
» back to Search Results
Root your breath and challenge yourself to articulate complex ideas - speak large thoughts and reveal your rich inner life.
Course Outline

Root your breath and challenge yourself to articulate complex ideas - speak large thoughts and reveal your rich inner life.  Harness the full power of your voice.

Embody the P.R.A.I.S.E.™ acronym and you will liberate your body from the habitual tensions that limit you vocally. Learn a progression of exercises that promote awareness, relaxation, diaphragmatic breathing, and released vocal energy. 

Experience the power of breathing freely, tapping your instinctive energy resources, and speaking with intention while accessing your free, resilient, and dynamic voice. Voice training is not only about speaking in your full authentic voice; it is about having the freedom to reveal your rich inner life. It is about connecting breath and sound to your innermost impulse to communicate.

In Voice Power's™ P.R.A.I.S.E.™: Training for a

Dynamic Speaking Voice course you will learn to:

• Learn the P.R.A.I.S.E. acronym as a powerful tool to connect to your authentic voice

• Identify and release habitual tensions that restrict your breathing

• Free and redirect breath to support healthy sound

• Discover and release habitual tensions that restrict the channel for sound

• Strengthen, stretch and tone your unique, resilient voice

• Exercise your articular muscles so you can speak with clarity

• Unlock freedom and invite playfulness into your voice

• Harness nervous energy and focus it to serve you

• Speak with intention

• Be an engaging story teller

Course Outline:

Session One

P.R.A.I.S.E.

How do our voices work and what prevents them from working to their maximum capacity? In this introductory class you will

• Understand how the voice works

• Identify the reasons why it doesn't work efficiently

• Grasp the concepts involved in developing your voice

• Identify your default communication style (habits)

Session Two

Practice Awareness

Powerful speakers have highly developed inner eyes. Their ability to ʻlisten to' sensory cues allows them to make informed choices assuring they are self aware vs. self-conscious, present vs. distracted, and fully available to the people they are communicating with. In this class you will

• Heighten your ability to track sensory clues as a reliable guide toward self-awareness

• Acknowledge limiting habits that block you mentally, physically and vocally

• Access breath support as you 'turn on' sound and explore your voice

• Expand your communication effectiveness as you practice listening

• Learn the art of Storytelling and Tell Your Story

Session Three

Relax

Consider that your voice is an accurate barometer of life's pressures. The more tuned-in, relaxed and energized you are, the more ʻOut Of Struggle and In To Ease' you feel. Healthy vocal choices become available and you are able to compellingly express yourself. In this class you will

• Replace inefficient tension with efficient use of tension

• Bring sound to life: connect breath to sound

• Safely explore your vocal range

• Experience more physical and vocal power with less effort

• Grab and keep a listeners attention as you practice tapping your passion and

speaking with conviction

Session Four

Anchor

An anchor secures a vessel so it will not drift. Have you ever felt ʻlost', ʻblown out of the water', ʻinsecure', ʻunstable' when trying to express yourself? In this class you will

• Embody readiness: centre and align yourself physically, mentally and vocally

• Discover the natural resonating chambers in your body

• Feel sound vibrations that produce resonance and balanced tone

• Set clear intentions and establish focus

• Establish contact with your listeners to ensure your message is heard

• Learn and practice a powerful presentation introduction that will have your listeners engaged and eager to listen to you from the first minute you speak.

Session Five

Inhale/Inspiration

Consider these definitions of inspiration: the drawing of air into the lungs; something inspired, as an idea; a divine influence immediately and directly exerted upon the mind or soul. Now consider that the intention to communicate coincides with a new inspiration of breath. We must be present to experience inspiration. In this class you will

• Synchronize and connect thought to breath, breath to sound

• Engage breath support at all times

• Open the channel for sound

• Place your voice forward and feel the power of the vocal arc

• Explore range, volume control, level and projection

• Fearlessly use your voice to realize and release a thought, emotion, idea

• Challenge yourself mind, body and spirit as you explore speaking from classical or great contemporary text and speeches

Session Six

Send

Every action comes from intention – either conscious or unconscious. When we speak we send ourselves into the world through our voices, so it is vital that what we send is received how we intend it to be. Are your intentions clear? Can you send without holding back? Can you project and be heard? What are you projecting? Are your messages, your heart and desires getting through? In this class you will

• Send the breath toward and directly to your target

• Connect breath support to thought/speaking

• Access vocal resonance, pitch range, flexibility

• Harness volume control, level and projection

• Celebrate yourself! Boast! Develop and deliver your 30 second elevator pitch, a 60 second personal infomercial, a 2 minute call to action, and a 5 minute presentation introduction

Session Seven

Energize

We all experience a range of energy levels that affect our behavior. How we express that energy depends on our style and individuality. One thing is certain, when we communicate, particularly in front of a group of people, we must focus our energy…move it from stored or potential energy, (the default mode we typically stay in), to moving or kinetic energy, (more energized and focused). In this class you will

• Enjoy energizing movement and voice exercises designed to free your potential energy

• Explore a range of sounds and movements that contribute to differing energy qualities

• Bust mush mouth, learn valuable articulation exercises

• Play, have fun, enjoy moving into new, unchartered territory in a safe, non-judgmental setting

• Experience the energizing phenomenon of 'less is more'

• Learn to deliver a valuable presentation introduction that will be sure to energize you and your audience.

Session Eight

PRAISE

Voice exercises can be done anywhere, anytime. You are on the road to developing your own vocal development warm-up using the PRAISE acronym to guide you. It's important for you to ʻown' the PRAISE™: Vocal Training for a Dynamic Speaking Voice process so you can do the progression of exercises that will address your needs at the moment. In this class you will

• Practice Awareness as your foundational guide to listen to the cues your body is giving you

• Acknowledge your starting point for the day and proceed to release, relax and energize your body and voice

• Experience your fully warmed up voice

• Deliver a short prepared presentation or monologue that you have worked on over the course

 




Prerequisites & Certificates

Pre-Requisites

Certificates offered

Certificate of Completion




Cancellation Policy

$50.00 administration fee for cancellation up to 5 business days prior to course start date. 50% of discounted course fee for registration cancellation 4 business days or less prior to course start date.


Map & Reviews




Reviews

This course has not yet been rated by one of our members.

If you have taken a course through this vendor please log into your account and leave feedback for this vendor. You will be helping ensure our members get directed to the best training facilities.

Here are some reviews of the training vendor.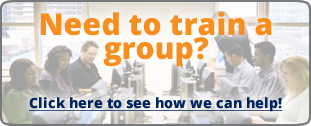 This course currently does not have any dates scheduled. Please call
1-877-313-8881

to enquire about future dates or scheduling a private, in house course for your team.
This page has been viewed 345 times.