ITIL 2011 Foundation Certification Program - 3 Days (includes exam)
» back to Search Results
This exam-preparatory course provides comprehensive coverage of foundation concepts of ITIL®. Through lectures & practice exam questions participants explore the concepts of good practice in IT Service Management based on the ITIL® Edition 2011 Framewor
Course Start Date:

Nov. 29

Location: Virtual

(Map)

Time:

9:00 am - 5:00 pm

(Note on end times)

Please Note: End Times are approximate and depend
on the number or students and pace of the class.
It is important to allow for the class to run a little bit longer,
or finish a little sooner, than expected.

Duration:

3 Days
Delivery Method(s):

Virtual Instructor Led

Mentored training is a revolutionary training method
that provides you with the quality training that
you have come to expect, and combines it with
flexible learning and a self paced environment.
For more information click here.

Discount Seats Available:

2

Category:

ITIL Training
Course Outline

This exam-preparatory course provides comprehensive coverage of foundation concepts of ITIL®. Through lectures and practice exam questions participants explore the concepts of good practice in IT Service Management based on the ITIL® Edition 2011Framework.

This three (3) days classroom training course with examination, held on the morning of the 4th day, is accredited by both LCS examination institute. The format of the examination for this program consists of a closed book paper of 40 questions, to be answered within 60 minutes. (Candidates sitting the examination in English and who do not have English as their first language will be allowed additional 15 minutes to allow use of a dictionary). The pass mark will be 65% or more €" 26 or more correct answers.

Objectives
At the end of this course, students will be able to:


Understand the ITIL v3 Service Lifecycle models and framework, its common language, processes definitions and relationships, benefits and goals.
Understand the foundations in IT Service Management best practices, and have the knowledge and pre-requisites to prepare for the ITIL v3 Foundation Certification exam.

Topics


Introduction to Service Management
The Service Lifecycle
Key Principles of IT Service Management
Basic concept, objectives and activities of:
Overview of the functions
Organization structure

Audience
This course is designed for IT professionals interested in understanding the content and concepts of the new ITIL, as well as understand the differences with previous ITIL versions.


Executives and key stakeholders
Process Owners and Managers
Senior technical and operational staff
IT professionals and Consultants
IT customers

Course Outline
I. Introduction to Service Management
A. The evolution of Service management
B. Definition of Service and Service Management
C. Service Management as best practice
D. The importance of adopting a service and continual improvement culture and approach
E. Interface to other framework and standards (i.e. ISO/IEC 20000)

II. The Service Lifecycle
A. The purpose, objectives and scope of the five ITIL® service lifecycle stages
B. Objectives and business value
C. The main components (the new books) within the 5 stages in the lifecycle:
D. Service Strategy
E. Service Design
F. Service Transition
G. Service Operation
H. Continual Service Improvement

III. Generic concepts and definitions
A. The course will clarify and explain some of the key terminology and key concepts of service management. Specifically, the following key concepts:
B. Utility and warranty
C. Assets, resources and capabilities
D. Service portfolio
E. Service catalogue (both two-view and three view types)
F. Governance
G. Business case
H. Risk management
I. Service provider
J. Supplier
K. Service level agreement (SLA)
L. Operational level agreement (OLA)
M. Underpinning contract (UC)
N. Service design packageO. Availability
P. Service knowledge management sytem (SKMS)
Q. Configuration item (CI) and Configuration management system
R. Definitive media library (DML)
S. Change and Change types (standard, emergency and normal); Change proposals
T. Event
U. Alert
V. Incident
W. Impact, urgency and priority
X. Service request
Y. Problem
Z. Workaround
AA. Known error and Known error database (KEDB)
BB. The role of communication in service operation
CC. Release policy
DD. Types of services
EE. CSI register
FF. Outcomes
GG. Patterns of business activity
HH. Customers and users
II. The Deming Cycle (plan, do, check, act)

IV. Key principles and models
A. Service strategy
B. Value creation through services
C. Service design
D. Understand the importance of people,processes, products and partners for service management
E. Understand the five major aspects of service design
F. Service solutions for new or changed services- Management information systems and tools
G. Technology architectures and management architectureH. The processes required
I. Measurement methods and metrics
J. Phases and Processes

V. Service strategy
A. Purpose, objectives, scope, basic concepts, process activities and interfaces for:
B. Service portfolio management
C. The service portfolio
D. Financial management for IT services
E. Business case
F. Business relationship management

VI. Service Design
A. Purpose, objectives, scope, basic concepts, process activities and interfaces for:
B. Service level management (SLM)
C. Service-based SLA
D. Multi-level SLAs
E. Service level requirements (SLRs)
F. SLA monitoring (SLAM) chart
G. Service review
H. Service improvement plan (SIP)
I. The relationship between SLM and BRM
J. Service catalogue management
K. Availability management
L. Service availability
M. Component availability
N. Reliability
O. Maintainability
P. Serviceability
Q. Vital business functions (VBF)
R. Information security management (ISM)
S. Information security policy
T. Supplier management
U. Supplier categories
V. Capacity management
W. Capacity plan
X. Business capacity management
Y. Service capacity management
Z. Component capacity management
AA. IT service continuity management
BB. Purpose of business impact analysis (BIA)
CC. Risk assessment
DD. Design coordination

VII. Service transition
A. Purpose, objectives, scope, basic concepts, process activities and interfaces for:
B. Change management
C. Types of change request
D. Change models
E. Remediation planning
F. Change advisory board / emergency change advisory board
G. Lifecycle of a normal change
H. Release and deployment management
I. Four phases of release and deployment
J. Knowledge management
K. Data-to-Information-to-Knowledge-to-Wisdom (DIKW) & SKMS
L. Service asset and configuration management
M. Transition planning and support

VIII. Service operation
A. Purpose, objectives, scope, basic concepts, process activities and interfaces for:
B. Incident management
C. Problem management
D. Event management
E. Request fulfillment
F. Access management
G. Continual service improvement
H. The seven-step improvement process
I. Continual service improvement
J. Continual service improvement approach
K. Understand the role of measurement for continual service improvement and explain the following key elements:
L. Relationship between critical success factors (CSF) and key performance indicators (KPI)
M. Baselines
N. Types of metrics (technology metrics, process metrics, service metrics)

IX. Functions
A. The service desk function
B. The technical management function
C. The application management function with application development
D. The IT operations management function

X. Roles
A. Process owner
B. Process manager
C. Process practitioner
D. Service owner
E. RACI Model

XI. Service automation assists and integrating service management processes
A. Program Material (handout)
B. This training program includes the following as reference documentation:
C. Program slide presentation
D. ITIL® Syllabus document
E. Exam study guide
F. ITIL® acronyms and glossary
G. Sample examination questions and answers



Prerequisites & Certificates

Pre-Requisites

Students should have general IT knowledge and preferably ITIL awareness. Students will complete at a minimum 18 hours of class time and no personal study is required. Sample exam will be discussed in the classroom to prepare students for the real exam. Course participants should follow our ATO accredited material and/or purchase the appropriate OGC publication to review and prepare for the exam; also the syllabus and the pertinent areas of the ITIL Service Management Practice core guidance should be reviewed as well in preparation for the exam.

Certificates offered




Cancellation Policy

10 Day cancellation required for all courses in order to get a full refund.


Map & Reviews

Online
Online
your city, your province
your country .




Reviews

We have not received any reviews specific to this course as yet, however here are some reviews of the training vendor.
Registration is fast, and will take approximately 3 minutes. There is no membership fee.
» You are also welcome to Make an Offer

Not enough budget for this course? Maybe you just love to make deals!
In either case, our Make an Offer feature gives you the opportunity to name
your own price. Try it out, you might get lucky, just keep in mind it can
take up to 1 full business day to get a response!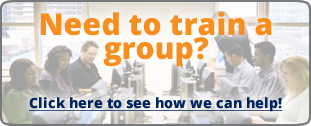 This course currently does not have any dates other than this one scheduled. Please call 1-877-313-8881 to enquire about future dates.
Not interested in this Course?
Tell us why:
This page has been viewed 17 times.