Microsoft Office Excel 2007 Basics
» back to Search Results
Upon completion, students will: Understand what Excel is used for, Use the 'Help' function, Use the toolbar, Manage files, Use Features, Tools, Modify data, Use Smart Tags, Modify, format & enhance worksheets, Manage charts & data, Manage workbooks.
Course Outline

COURSE OBJECTIVES: Upon Completion of this course the students will be able to:


Understand what Excel is used for
Use the 'Help' function
Use the toolbar
Manage files
Use Features, Tools
Modify data
Use Smart Tags
Modify, format and enhance worksheets
Manage charts and data
Manage workbooks


Getting Started
Starting Out
What is Microsoft Excel 2007?
Opening Microsoft Excel
Interacting with Excel
Closing Excel

About Workbooks
Creating a New Workbook
Opening a Workbook
Saving a Workbook
About Excel File Types
Closing a Workbook

Exploring your Workbook
Using Worksheets
The Active Cell
Selecting Cells
Exploring a Worksheet
The Zoom Feature

Getting Help in Excel 2007
Using the Help Screen
About Online Help
About Offline Help

The New Interface
The Quick Access Toolbar
The Default Buttons
Adding Buttons
Removing Buttons
Customizing the Toolbar

The Home Ribbon
Clipboard
Font
Alignment
Number
Style
Cells
Editing

The Insert Ribbon
Tables
Charts
Illustrations
Shapes
Links
Text

The Page Layout Ribbon
Themes
Page Setup
Scale to Fit
Sheet Options
Arrange

The Formulas Ribbon
The Function Library
Defined Names
Formula Auditing
Calculation

The Data Ribbon
Get External Data
Connections
Sort and Filter
Data Tools
Outline

The Review Ribbon
Proofing
Comments
Changes

Excel Basics
Working With Excel 2007
Columns, Rows, Cells, and Ranges
Creating Worksheet Labels
Entering and Deleting Data
Printing Your Worksheet

Basic Excel Features
What is AutoFill?
What is AutoSum?
What is AutoComplete?
Working with Basic Formulas

Moving your Data
Dragging and Dropping Cells
How to Cut, Copy, and Paste Cells
How to Cut, Copy, and Paste Multiple Cells and Items
How to Use Paste Special
How to Insert and Delete Cells, Rows, and Columns
Using Undo, Redo, and Repeat

Smart Tags and Options Buttons
What Are Smart Tags?
The Error Option Button
The AutoFill Option Button
The Paste Option Button
Setting Smart Tag Options

Editing Tools
Using AutoCorrect
Using Spell Check
Using Find and Replace
Adding Comments

Editing Your Workbook
Modifying Cells and Data
Changing the Size of Rows or Columns
Adjusting Cell Alignment
Rotating Text
Creating Custom Number and Date Formats

Cell Formatting
Conditional Formatting
The Format Painter
Cell Merging and AutoFit
Find and Replace Formatting

Enhancing a Worksheet's Appearance
Adding Patterns and Colors
Adding Borders
Working with Styles

Working With Charts
Creating a Chart
Formatting a Chart
Modifying Charts with the Layout Ribbon
Manipulating a Chart
Enhancing a Chart with Shapes and Graphics

Working with Charts, Part 2
Changing the Type of Chart
Changing the Source Data
Working with the Chart Axis and Data Series
Saving a Chart as a Template

Printing and Viewing your Workbook
Using the View Ribbon
Using Normal View
Using Full Screen View
Using Page Layout View
Page Break Preview

Managing a Single Window
Creating a New Window
Hiding a Window
Unhiding a Window
Freezing a Pane

Managing Multiple Windows
Switching Between Open Workbooks
Arranging Workbooks
Comparing Workbooks Side by Side
Synchronous Scrolling, Resetting a Window, and Saving a Workspace

Printing your Workbook
Opening Print Preview
Using the Print Preview Ribbon
Quick Printing
The Print Dialogue
Using Page Setup

Working with Functions and Formulas
Using Formulas in Excel
Understanding Relative and Absolute Cell References
Basic Mathematical Operators
Using Formulas with Multiple Cell References
The Formula Auditing Buttons
Fixing Formula Errors
Displaying and Printing Formulas

Exploring Excel Functions
What are Functions?
Finding the Right Function
Some Useful and Simple Functions

Using Functions in Excel
Inserting Functions
Using Functions and AutoFill to Perform Difficult Calculations
Using the IF Function
Working with Nested Functions

Working with Names and Ranges
What Are Range Names?
Defining and Using Range Names
Selecting Nonadjacent Ranges
Using AutoCalculate

Working with Array Formulas
What are Array Formulas?
Using Basic Array Formulas
Using Functions with Array Formulas
Using the IF function in Array Formulas

Managing Tables
Working with Tables
What is a Table?
Creating Tables
Modifying Tables
What is the Total Row?

Working with Records and Fields
What are Records and Fields?
Adding Fields by Inserting Columns
Adding Records by Inserting Rows
Quickly Adding Records to a Data Table
Deleting Records or Fields

Working with Tables and Filters
Sorting Data in a Table
What is an AutoFilter?
Custom AutoFilters
Using an Advanced Filter
Copying Filtered Records

Using Excel as a Database
Filtering with Wildcard Characters
Validating Your Data
What are Database Functions?

Enhancing your Workbook
Customizing your Workbook
Inserting a Symbol or Special Character
Adding and Editing Shapes
Creating and Altering Diagrams
Changing the Diagram Type
Incorporating Text
Adding a Signature Line

Working with Text Boxes
Adding a Text Box
Selecting a Text Box
Manipulating a Text Box
Formatting a Text Box

WordArt
Adding WordArt to your Spreadsheet
Changing the Font Color
Changing the Outline Color
Adding Effects

ClipArt
Finding ClipArt
Inserting ClipArt
Manipulating ClipArt
Inserting a Photographic Image

Using Objects
Creating New Embedded Objects
Embedding Existing Files
Editing Embedded Objects
Embedding Parts of Files

Finalizing Your Workbook
Protecting your Workbook
Protecting your Workbook
Protecting your Worksheets
Unlocking Cells
Protecting your Excel Files

Finishing Your Workbook
Using the Document Inspector
Using the Compatibility Checker
Marking a Workbook as Final

Using Excel in Word
Inserting Excel Data in Word
Linking Excel Data in a Word Document
Modifying Excel Data after Insertion
Insert an Excel Chart into a Word Document

Using Excel and Access
Linking an Excel Workbook to an Access Database
Importing Table, PivotTable, and PivotChart Data from Access
Transforming an Excel Workbook into an Access Database

Using Excel With other Programs and Files
Using Outlook to Send Excel Data
Opening an Excel File in a Different Format
Importing Data from a Text File
Importing Data from External Data Sources
Publishing a Workbook as a PDF File
Faxing a Workbook

Advanced File Tasks
Using My Computer within Excel
Using the My Places Toolbar
Navigating with My Computer
Performing Basic Tasks with My Computer
Changing Views

Saving your Files
File Formats
File Properties
AutoRecover
Upgrading a Workbook

Using Templates
Opening a Template
Downloading a Template
Using a Template
Creating a Template


Prerequisites & Certificates

Pre-Requisites

Certificates offered

Certificate of completion




Cancellation Policy

Cancellations less than 2 business weeks before the expected delivery date are eligible for a 50% refund, or a credit voucher will be provided for regularly scheduled courses (choice being that of the registrant). Credit Vouchers are transferable within the same company. Please send your cancellation notice to info@itplanit.com.


Map & Reviews




Reviews

This course has not yet been rated by one of our members.

If you have taken a course through this vendor please log into your account and leave feedback for this vendor. You will be helping ensure our members get directed to the best training facilities.

Here are some reviews of the training vendor.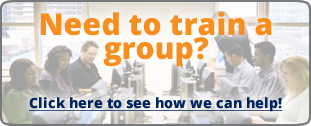 This course currently does not have any dates scheduled. Please call
1-877-313-8881

to enquire about future dates or scheduling a private, in house course for your team.
This page has been viewed 347 times.