A+ Certification Essentials and Support Skills Accelerated (5 Days)
» back to Search Results
This course is intended for students wishing to qualify with A+ Certification for PC Support professionals. It is also suitable for students wanting to improve their skills in PC support and administration.
Course Outline

Course prepares students for Comptia A+ Essentials 220-601 and 220-602
Who should attend? This course is intended for students wishing to qualify with A+ Certification for PC Support professionals. It is also suitable for students wanting to improve their skills in PC support and administration. This is the essential foundation course for newcomers to PC support and provides students with the necessary training to ensure proficiency in PC installation and troubleshooting skills. The course has been developed to produce competent PC support engineers who are capable of taking and passing CompTIA's "A+ Certification" exams or other similar qualifications.
Performance-based objectives: Upon completion of the course, participants will be able to accomplish the following:


Identify types and characteristics of PC components, including motherboard, CPU, memory, and storage, input, and output devices
Install and configure basic peripheral devices
Identify types and characteristics of portable computers
Install and configure Microsoft Windows 2000 and Microsoft Windows XP
Perform basic PC maintenance and troubleshooting
Understand fundamental principles of securing IT systems and working safely
Communicate effectively with customers
Install and configure print and imaging devices
Understand fundamental principles of implementing LANs and internet access
Describe PC support industry job roles
Perform preventative maintenance using approved tools and products
Assemble, disassemble, and upgrade PC and notebook components
Configure and update BIOS/CMOS
Troubleshoot, optimise, and upgrade hardware
Troubleshoot and maintain printers and scanners
Manage Windows using command line tools and edit the Registry
Use Remote Tools to maintain and troubleshoot systems
Use tools to recover or restore a damaged installation
Configure and troubleshoot local network and wireless connections
Configure and manage users, groups, and shared resources
Configure internet connections and browser security options

Course outline: Module 1 - PC Components
UNIT 1 - THE VISIBLE PC: Introduction to the PC
Key Functions of a PC
The System Case
I/O Ports and Cables
PS/2 Ports
Parallel Ports
Serial Ports
USB Ports
SCSI
IEEE 1394 (Firewire)
Modem and Network Ports
Audio Ports
Joystick/MIDI Ports
Adding and Removing Peripherals
UNIT 2 – MOTHERBOARDS: Motherboard Layout
System Clock
Bus Architecture
Motherboard ComponentsExpansion Bus and Adapter Cards
Motherboard Form Factors
Power Supply Unit (PSU)
UNIT 3 – PROCESSORS: Central Processing Unit (CPU)
Processor Terminology
Multitasking, Multiprocessing, and Multithreading
Intel Processors
AMD Processors
Processor Sockets and Chipsets
UNIT 4 – MEMORY: Memory Types
Memory Packaging
Memory Characteristics
UNIT 5 - STORAGE DEVICES: Storage Devices
Hard Drives
Installing a Storage Device
Preparing a Hard Disk
Floppy Drives
Optical Disk Storage
Flash Memory
Tape Drives
UNIT 6 - PERIPHERAL DEVICES: PC Display Screens
Video Card
Installing a Video Card and Monitor
TV Tuners
Sound Cards
I/O and Communications Adapters
SUMMARY - PC COMPONENTS

Module 2 - Portable Computers
UNIT 1 - PORTABLE COMPUTERS: Portable and Desktop Computers
Notebooks
Tablet PC
Personal Digital Assistants (PDAs)
SUMMARY - PORTABLE COMPUTERS 143

Module 3 - Operating Systems
UNIT 1 - THE WINDOWS OPERATING SYSTEM: Introduction to the Operating System
Microsoft Operating Systems
Overview of Windows 2000
Overview of Windows XP
Workgroups and Domains
Apple Mac OS X
Linux
Novell NetWare
UNIT 2 - INSTALLING AND UPGRADING WINDOWS: Overview of OS Installations
Preparing the Hard Disk
Domain or Workgroup Selection
Installation Methods
Setup Failure and Recovery
Upgrading the OS
Options for Deploying Windows
UNIT 3 - THE WINDOWS BOOT PROCESS: Windows Boot Files
Initial Startup Process
The BOOT.INI File
Unit 4 - Managing Windows: Features of the Desktop
Windows Administrative Tools
Changing System Settings
Configuring Hardware
Windows Performance Options
Screen Savers and Power Management
Managing Software
Managing Services
Unit 5 - Windows Storage Management: Disk Management
Navigating Windows
Working with Folders
Working with Files
Searching For Files
The Recycle Bin
My Network Places
SUMMARY - Operating Systems

Module 4 - PC Support
Unit 1 - Hardware Maintenance and Troubleshooting: Troubleshooting Techniques
Troubleshooting Power Problems
Troubleshooting POST
Troubleshooting Internal Devices
Troubleshooting Peripherals
Notebook Troubleshooting
Preventative Maintenance
Unit 2 - Troubleshooting the Operating System: Error Categories
Advanced Startup Options
Diagnosing Problems
Troubleshooting Applications
Remote Features
Unit 3 – Security: Security Fundamentals
Windows Security Overview
Internet Security
Malware
Data Security
Unit 4 - Safety and Environmental Issues: Health and Safety
Static Electricity and ESD
Materials Handling
Storage of Components for Future Use
Disposal of Consumables and Computer Equipment
Unit 5 - Professionalism and Communication: Customer Service Skills
Basic Approach
Giving Feedback
Communication with a Customer
Professionalism
Handling Customer Complaints
SUMMARY - PC Support

Module 5 - Printers and Scanners
Unit 1 - Printers and Scanners: The Print Process
Installing and Configuring a Printer
Operating and Troubleshooting Printers
Scanners
Installing and Using a Scanner
SUMMARY - Printers and Scanners

Module 6 - Networking
Unit 1 - Network Concepts: What is a Network?
Network Components
Network Topologies
The OSI Model
IEEE 802 Standards
Network Devices
Network Transport Protocols
Unit 2 - Implementing a LAN: Uses and Benefits of a LAN
Server and Peer-to-Peer Networks
Network Components
Implementing a LAN
Network Troubleshooting Basics
Unit 3 - WAN and Internet Connectivity: Wide Area Networks and the Internet
Accessing the Internet
Cellular Devices
Voice-over-IP

Networking Module 1 - PC Support Industry
Unit 1 - PC Support Industry
Enterprise Technicians
Remote Support
Depot Technicians
Problem Management
Quality Assurance
SUMMARY - PC Support Industry

Module 2 - Configuring and Troubleshooting the OS
Unit 1 - Using the Command Prompt: Command Prompt and Text Editors
Navigating Directories at the Command Prompt
File Management using a Command Prompt
Unit 2 - System Management Tools: Options for Deploying Windows
Microsoft Management Console
Remote Utilities
Windows Registry
Unit 3 - System Recovery: System Restore
Recovery CD/Partition
Emergency Repair
Data Backup
SUMMARY - Configuring and Troubleshooting the OS

Module 3 - Network Support
Unit 1 - Connectivity and Client Options: TCP/IP
Configuring Network Properties
Configuring Wireless Connections
Configuring Client Options
Unit 2 - Sharing Resources: Local and Domain User Accounts
Creating User Accounts
Planning and Implementing Groups
Setting Share Permissions
NTFS Folder and File Permissions
Encrypting Files and Folders
Auditing
Unit 3 - Internet Standards and Applications: Overview of the Internet
The Development of the Internet
Internet Services
The World Wide Web
Electronic Mail (Email)
Newsgroups (Usenet)
File Transfer Protocol (FTP)
Telnet
Instant Messaging
Virtual Private Networks
Domain Names
Uniform Resource Indicator
Internet Email Addresses
Unit 4 - Configuring Internet Access: Accessing the Internet
Web Browser Security
Unit 5 - Network Maintenance and Troubleshooting: Troubleshooting Networks
Testing TCP/IP
SUMMARY - Network Support

Module 4 - PC Maintenance and Troubleshooting
Unit 1 - PC Maintenance: Electricity
Maintenance Toolkit
Hazards
Preventative Maintenance
Maintaining Display Devices
Maintaining Disk and Tape Drives
Cleaning Inside the Case
Power Problems
Unit 2 - Installing and Removing Hardware: Disassembling a PC
Removing Peripheral Devices
Removing Storage Devices
Reassembling the PC
Adding and Removing Notebook Devices
Unit 3 – BIOS: Functions of BIOS
BIOS/CMOS Setup Programs
System Resources
Plug-and-Play
Unit 4 - Troubleshooting and Diagnostic Hardware and Software
Unit 5 - Maintaining Printers and Scanners: Dot Matrix Printers
Inkjet Printers
Laser Printers
Other Printer Types
Scanners
Installing, Maintaining, and Upgrading Printers and Scanners
Printer Troubleshooting
Configuring and Troubleshooting Scanners
SUMMARY - PC Maintenance and Troubleshooting


Prerequisites & Certificates

Pre-Requisites

Ideally, you should have successfully completed the "PC Fundamentals" course or have some basic experience of using a PC, Windows, and browsing the web.

Certificates offered

A Certificate of completion, as well as a Course binder will be provided to participants who complete this course.




Cancellation Policy

Cancellations less than 2 business weeks before the expected delivery date are eligible for a 50% refund, or a credit voucher will be provided for regularly scheduled courses (choice being that of the registrant). Credit Vouchers are transferable within the same company. Please send your cancellation notice to info@itplanit.com.


Map & Reviews




Reviews

This course has not yet been rated by one of our members.

If you have taken a course through this vendor please log into your account and leave feedback for this vendor. You will be helping ensure our members get directed to the best training facilities.

Here are some reviews of the training vendor.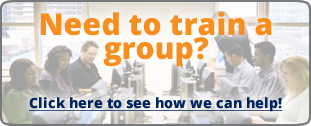 This course currently does not have any dates scheduled. Please call
1-877-313-8881

to enquire about future dates or scheduling a private, in house course for your team.
This page has been viewed 247 times.