» back to Search Results
This workshop will give everyone the tools to help them create & deliver engaging, compelling workshops by honing your current skills. Skills such as facilitating, needs analyses, understanding participant's needs, & managing tough topics...
Course Outline

This course qualifies towards your Certified Client Service Specialist/Professional (CCSS/CCSP) Designation

Are you preparing to be a professional trainer or are you someone who does some training as part of your job? Let us help you prepare to achieve the skills you need to feel confident before your next workshop. We will share the key areas exceptional trainers needs to focus on. If your goal is to deliver an impactful workshop that will engage the audience and get your message across, then you have found the right program. You will begin the process of becoming a great trainer and understand that training is a process where skills, knowledge, and attitudes are applied.

This workshop will give everyone the tools to help them create and deliver engaging, compelling workshops by honing your current skills. Skills such as facilitating, needs analyses, understanding participant's needs, and managing tough topics will give you what you need to become an effective trainer.

The first day is all about the essentials of training. The second day is about presenting!
For many people, the biggest problem isn't planning an effective training session; it's the execution part that brings them trouble. A great presentation can fail if not properly delivered. This program highlights and discusses many important features of an effective presentation that are guaranteed to bring success to any training agenda.

Program Objectives
This program is designed to teach you how to:
•Practical and effective training skills to engage participants
•How to conduct a pre-training assessment
•Become a facilitator as opposed to a lecturer
•Understanding adult learning
•How to change, identify and demonstrate
•Create a training objectives and lesson plans
•Encourage participation from trainees
•Facilitator coaching on presentation
•Use a vast array of hands on practical tips to become a better trainer

Highlights You Will Learn
•Deliver presentation with confidence
•Understand Adult Learning
•Create training/facilitation objectives and lesson plans
•Engage their audience

The acquisition of these skill sets will better enable your staff to enhance growth and improve confidence when presenting.

Program Outline
This 2 day hands-on program involves a variety of activities to enhance the learning experience. The modules have been upgraded and designed to instill the most important and proven training methods in the participants.

Modules
Module 1.0 – The Role of a Trainer
• Icebreaker
• Housekeeping Items must do's
• Using the " Parking Lot" concept effectively
• Workshop Objectives
• Understanding learning theories and concepts
• Difference between training and facilitation
• Preparing for a workshop

Module 2.0 – Adult Learners
• Explain how learning concepts contribute to enhanced learning
• Understand adult learners needs
• Define Learning & Preferred Modes for Learning

Module 3.0 – Elements of Training – Part 1
• Identifying Participants' Needs
• Reviewing the Materials
• Identifying and Resolving Gaps
• Performing assessments
• Designing a program based on assessments

Module 4.0 – Elements of Training – Part 2
• Trainer's behavior checklist: Do's and don'ts
• Six P's of preparation
• Types of Activities
• Creating a Tickle Trunk
• What To Do When Games Go Wrong

Module 5.0 – Presentation Principles
• Power Presentation Skills
• Training Techniques & Delivery Strategies
• Using Training Tools Effectively
• Dealing with Problem Learners & Overcoming Resistance
• Encouraging Discussion
• Selecting activities
• Using Group Work

Module 6.0 – Environment and Equipment
• How, when and why - use of learning aids
• Body language and intentional movement

Module 7.0 – Develop – Design – Deliver – Details
• Organizing the presentation
• Delivering the presentation
• Engaging participants with effective interaction techniques

Module 8.0 – Wrapping Up
• Words from the Wise
• Review of Parking Lot
• Lessons Learned
• Completion of Action Plans and Evaluations

Materials and Resources
Customized workbook and job aids that relate to the workplace, the types of transactions that you must process, and the wide variety of people that you deal with on a daily basis. This includes Participant training manuals, PowerPoint slides, flip chart notes, quick reference sheets, icebreakers, and additional facilitator job aids.

Who Should Attend?
This highly interactive workshop is designed for those looking to improve their current skill set. This program is ideal for those who have training roles included in their job accountabilities on a full- or part-time basis and are responsible for some stand-up training.



Prerequisites & Certificates

Pre-Requisites

None

Certificates offered

A Certificate of Completion will be presented after the course. .

This course qualifies towards your Certified Client Service Professional© designation.

The Client Service Professional© designation program offers participants with the tools, techniques, and effective customer service skills required in today's demanding work environment. Completion of CSPN's certification process confers the right to use the title Customer Service Professional and right to use the initials CSP© after one's name.

The objective of CSPN's certification process is to ensure that those Customer Service professionals who complete the accredited courses have the knowledge and skills to competently perform their function in the organization.

Completion of 6 of the following accredited programs is one of the four components required for the Client Service Professional Designation. Please call or email us to get a brochure that explains in detail the process:

Delivering Responsive Customer Service
Managing Difficult Clients and Situations
Service that Sells
Leadership & Management OR
Contact Centre Operations Leadership & Management
Effective Facilitation
Coaching for Performance




Cancellation Policy

Any cancellations received more than 2 weeks prior to event will be refunded in full minus $100.00 administration fee). Cancellations made 1-2 weeks prior to event, will receive 50% refund. Less than 1 week prior to program start, no refund. Replacements are welcome. Note: CSPN has the right to cancel or reschedule its venues due to unforeseen circumstances. If a workshop cancellation occurs, CSPN will refund in full any payments that have been made for that event.


Map & Reviews




Reviews

We have not received any reviews specific to this course as yet, however here are some reviews of the training vendor.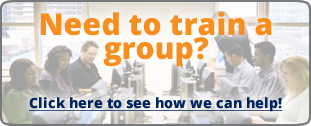 This course currently does not have any dates scheduled. Please call
1-877-313-8881

to enquire about future dates or scheduling a private, in house course for your team.
This page has been viewed 915 times.