» back to Search Results
High speed trains will replace commuter air services to serve as ground "feeders" because the former will not be able to provide enough passengers for the new generation of aircraft.
Course Outline

Description

There is a strong and growing interest in high speed rail worldwide and there exists an opportunity for those who participate in this renaissance which is taking place now. Before long travelers in Central Canada may be boarding shining trains for trips between Quebec City and Windsor running at speeds in excess of 250 km per hour. High speed trains will also replace commuter air services to serve as ground "feeders" because the former will not be able to provide enough passengers for the new generation of aircraft. Many defence dollars and defence companies are already moving into this area of great opportunities. Join us to become familiar with the technology and the opportunities that are offered for your business.

Objective

To present an update on the planning, technical options, current design criteria, prospective delivery methods, and opportunities to benefit from the high speed trains in North America specifically in Canada

Who Should Attend

Senior railway personnel, passenger and transit engineers/managers, transportation specialists, regulatory agency personnel, government policy developers, consultants, rail transport engineering academic and research organizations, railway infrastructure engineers, railway equipment engineers, safety, security and environment engineers, design build and operate contractors, manufacturers, and suppliers of railway systems and components and financiers

Program Outline

Day I

8:00 Registration and Coffee

8:20 Welcome, Introduction, Workshop Preview, Learning Outcomes and the Assessment Method

8:30 Historical Development of High Speed Railway
Alexander E. Metcalf, Ph.D., TEMS, Inc.
• European Experience
• Asian Experience
• California High-Speed Rail and status of other states' programs
• Summary of Canadian high speed rail studies
• Modernization of rail transportation policy
• Market forces: Ground access to major airports and air travel and highway bottlenecks, environmental and economic considerations

9:40 Demand Forecasting and Capacity Analysis
Alexander E. Metcalf
• Demographics
• Ridership
• Market forces
• Capacity estimation using computer modeling with input of railway network, operations and future scenarios

10:40 Refreshments and Networking

11:00 Railway Route Feasibility
Alexander E. Metcalf
• HSR objectives
• Routing options: use existing tracks, develop new route
• Approaches to achieving reduced trip time
• Ridership versus trip time
• Maintenance and operational cost considerations
• Life cycle costing analysis

12:00 Lunch

1:00 Canadian HSR Efforts
Paul Langan, High Speed Rail Canada

2:00 High Speed Rail experience with the Technology in Other Countries
Dewan Masud Karim
• Magnetic Levitation and Steel Wheel Systems
• European and Asian High Speed Rail Technology and Systems
• US experience

3:00 Refreshments and Networking

3:20 Rail Electrification in Canada
Dewan Masud Karim
• Existing policy gap towards rail electrification in Canada
• Feasibility of rail electrification (intercity and regional rail corridor), demand forecasting, conditions for rail electrification warrant.
• Ontario's recent Green Energy and Green Economy Act (2009) and rail electrification, renewable sources of electricity in Canada
• Technical and operational benefits of rail electrification
• Economic aspects of rail electrification - economic burden of "diesel continuation policy" for long-range rail transportation.

4:30 Adjournment

Day II

8:30 High Speed Railway Track - Necessary Improvements
John Popoff
• Track Alignment
• Design of improvements to exiting track, structures and substructure for High-Speed Rail
• Testing proposed infrastructure improvements
• Incremental approach to infrastructure improvement
• Track Inspection Technologies and Track Maintenance Planning

9:30 Criteria used for Rolling Stock Design
John Popoff
• High speed vehicle track interaction,
• Traction, crashworthiness, inspection technology
• Fleet sizing and equipment rotation methodology

10:40 Refreshments and Networking

11:00 Stations and Terminals
David Carol
• New stations versus upgrading existing stations
• Transit-oriented development opportunities
• Sharing station facilities with other modes

12:00 Lunch

1:00 Energy and Environmental Issues in Rail System Design and Operation
David Carol
• Environmental impact
• Impact on human health

1:50 Regulatory Issues
David Carol
• Environmental review
• Safety issues
• Working with state, provincial & federal governments

2:30 Refreshments and Networking

2:50 Economic Feasibility
David Carol
• Quantifying the value of HSR
• Economic justification of the project
• Green jobs, opportunity to develop sustainable transportation options for future commuters

3:50 Innovative Financing Options, Implementation and Development
David Carol
• Approaches to financing & implementing HSR
• Concession options
• DBOMF

4:30 Adjournment

Day III

8:30 Signal and Communications Systems
John Popoff
• Signal systems: Centralized control of railroad operations, upgrade to unsigned territory, train dispatching
• Positive train control
• Highway railroad grade crossing safety: 4Q gates, median barriers, crossing separations, crossing closures
• Communication systems: Voice and data

9:30 Safety and Security and Environment
John Popoff
• System Safety Assurance in Rail Operations
• Human Factors in Rail Engineering and Operations
• Grade Crossing and Right-of-way Safety

10:40 Refreshments and Networking

11:00 Planning, Management and Operation
Dewan Masud Karim
• Capacity Modeling
• Network Modeling
• Resource Planning
• Station Design and Passenger Services
• Railroad Education
• Key issues of operations: traffic delays, safety, air quality, noise, historic/cultural/community impacts, service development plans
• Public involvement

12:00 Lunch

1:00 Operating on Freight Railroads
David Carol, PB Americas, Inc.
• Challenges of shared use of freight infrastructure
• Capacity constraints
• Negotiating with the freight rail owner/operator
• Liability concerns
• Railroad policies toward passenger train operations

2:00 Case Studies: California and Florida High Speed Rail
David Carol

2:40 Refreshments and Networking

3:00 Benefiting From the Opportunities
Ash Langford, Alstom Power & Tranaport Canada Inc.

Questions and Answers - Feedback to Participants on Achievement of Learning Outcomes

4:30 Concluding Remarks and Final Adjournment

Faculty

Dewan Masud Karim
Dewan Masud Karim, M. A. Sc., P. Eng., PTOE, MITE
Transportation Planner and Engineer
Educated at University of Tokyo, Japan, Dewan Karim spent more than twelve years of his career in transportation and transit planning/operations working both in Japan and Canada. He is a registered member of Professional Engineering Ontario and certified as a Professional Traffic Operation Engineer, a widely recognized transportation professional designation in the international arena. He has wide range of experience in GO Transit projects, local and regional transit planning in Canada as well as in research projects with Japan Railways and Shinkansen (Japanese Bullet Train) system.

Mr. Karim's international transit planning experiences include development of new monorail system in Chiba, feasibility of new Maglev connection between Tokyo and Osaka, synchronized transit system for Japan Railways, a range of transportation master plans in Canada and GO/VIA Transit feasibility and station planning/operation projects in Ontario. He, along with West Toronto PEO chapter, recently published a research work paper in Engineering Policy Journal (OCEPP) that investigates the existing policies/ practices and recommends certain policy improvements towards rail electrification in Ontario, Canada. From an active transportation perspective, Mr. Karim is responsible for developing and implementing the City's walking and cycling master plans and policies.

Mr. Karim received his M.A.Sc. from University of Tokyo in 1998 and currently employed as a transportation planner/ engineer in a government sector located in City of Oshawa. He was a Transportation Planner with IBI Group and senior transportation engineer in Japan Pavement Corporation. He has numerous publications focusing on the areas of transit planning and operation strategies, intersection traffic safety, demand and supply model of long-haul routes. He is a full member of Canadian Institute of Transportation Engineers, Professional Engineers Ontario, and International Municipal Signal Association Ontario.

David J Carol
David Carol, JD, Vice President, PB Americas, Inc., is Market Leader, High Speed Rail and has over 30 years of experience. As Market Leader, High-Speed Rail, David Carol is responsible for developing a long-term global strategy for participation in high-speed and other passenger rail opportunities, as well as helping to advocate for, and advance, high-speed rail (HSR) in the United States. Mr. Carol's experience in the rail passenger industry includes program and project management and advocacy at the national level. He joined PB from the Charlotte Area Transit System, where he served as project manager for commuter rail and streetcar projects. Previously, he led implementation of Amtrak's $2.5 billion Northeast Corridor HSR program that included developing and deploying Acela high-speed trains and upgrading Amtrak's Northeast Corridor to permit electrified service at speeds up to 150 mph. He also served as Amtrak vice president for HSR Corridor Development, where he worked with federal and state officials to improve passenger rail in many of the nation's ten designated HSR corridors. As Market Leader High-Speed Rail for PB, Mr. Carol is working with state and federal officials to develop a national HSR policy, position clients for Federal funding, and participating on PB HSR project teams in Florida, California and the Northeast Corridor. Mr. Carol received his B.A. (magna cum laude) from Amherst College in 1977, and his J.D. and M.A. (Foreign Affairs) from the University of Virginia in 1981. A member of the Bar in Washington, DC and Virginia, he is also a member of the American Public Transportation Association, serving on the Intercity Rail Committee.

Alexander E. Metcalf
Alexander E. Metcalf, Ph.D., President of Transportation Economics & Management Systems, Inc. (TEMS) is an internationally renowned expert in transport economics; demand forecasting, transportation modeling and systems development. Dr. Metcalf was Chief Economist with British Rail, lead economist on the Mainline Electrification Study (150 mph), Cross Country Services Study (125 mph), and Channel Tunnel (185 mph). He was responsible for the planning for the rail/airport connection studies for Heathrow, Stansted Airport and Gatwick Terminal 2 projects. Prior to joining British Rail, Dr. Metcalf worked for the EEC and was the Chairman of the Technical Steering Committee for European Intercity Passenger Study. Since moving to North America, Dr. Metcalf has focused on implementation studies that provide accurate and reliable demand and revenue forecasts, operations and capacity analyses, economic impact assessments, financial analyses, and business plan development. He has developed a number of new approaches to transportation modeling, including the use of stated preference survey techniques in demand forecasting and the practical use of the Economic Rents theory to assess the supplyside economic benefits of projects. Dr. Metcalf has over 25 years of experience directing high-speed rail projects, and is currently Project Manager for the Hampton Roads Strategic Long-Term High-Speed and Intercity Passenger Rail Plan, and the Purple Line Preliminary Economic Impact Study. He was responsible for the recent Investment Grade Market Assessment of High Speed Rail Service in the Calgary-Edmonton Corridor, and previously directed the Rocky Mountain High-Speed Rail Feasibility Study in Colorado, Tri-State III High-Speed Rail Study, Minneapolis-Duluth High-Speed Rail Business Plan, Florida Intercity Passenger Rail Business Plan, Midwest Regional Rail Initiative, Intercity Indiana Passenger Route

John Popoff

Ash Langford

Paul Langan


Prerequisites & Certificates

Pre-Requisites

Certificates offered

1.8 CEU / 18 PDH




Cancellation Policy

To withdraw from a course, you must send a request, in writing, with the official receipt to our office. Fifteen or more business days in advance: full refund less $50.00 administration charge. Five to fifteen business days in advance: non-refundable credit of equal value for any future EPIC seminar within one year. Credits are transferable within your organization. In case of an unexpected event occurring after this time, you may send someone else to take your place without any additional cost.


Map & Reviews




Reviews

This course has not yet been rated by one of our members.

If you have taken a course through this vendor please log into your account and leave feedback for this vendor. You will be helping ensure our members get directed to the best training facilities.

Here are some reviews of the training vendor.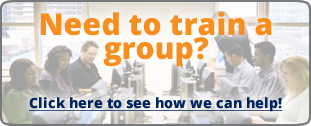 This course currently does not have any dates scheduled. Please call
1-877-313-8881

to enquire about future dates or scheduling a private, in house course for your team.
This page has been viewed 665 times.