Compressors and Pumps: Selection, Applications, Operation, Troubleshooting, and Maintenance
» back to Search Results
This course covers how compressors & pumps operate & provides the guidelines & rules that must be followed for their successful application. Their basic design, specification & selection criteria, sizing calculations as well as all maintenance issues..
Course Outline

Maximum efficiency, reliability, and longevity of compressors, pumps, and bearings are of great concern to many industries. These objectives can only be achieved by understanding the characteristics, selection criteria, sizing calculations, sealing arrangements, common problems, repair techniques, as well as their preventive and predictive maintenance. This course is a MUST for those who use this equipment. It covers how compressors and pumps operate and provides the guidelines and rules that must be followed for their successful application. Their basic design, specification and selection criteria, sizing calculations as well as all maintenance issues including vibration analysis, and used oil analysis are discussed in detail.

Objectives

To provide a comprehensive understanding of the various types of compressors, pumps, and bearings so participants can specify, select, size, commission and maintain compressors and pumps for their applications.
To achieve reduced capital, operating and maintenance costs along with increase in efficiency.


Who Should Attend Process engineers, design engineers, consulting engineers, plant engineers, project managers, piping engineers, maintenance managers, water treatment plant managers, facility managers and technicians and technologists. The course will be of great interest to chemical process industries, oil and gas industries, manufacturing plants, power generation plants, defence establishment, and others industries and organizations that must use compressors and pumps.

Special Feature The following is included with your registration:
1- A manual (800 pages) authored by the instructor covering the topics listed in the outline.
2- A book titled "Electrical Equipment Handbook" (600 pages) published by McGraw-Hill in 2003. This book includes the predictive maintenance required for mechanical and electrical equipment. The instructor has also authored this book.

Program Outline
Faculty: Philip Kiameh, University of Toronto/Ontario Power Generation

Day I
Registration and Coffee

Welcome and Introduction

Gas Laws and Compression Principles
• Introduction, symbols, compressor operation, first law of thermodynamics, second law of thermodynamics.
• Ideal or perfect gas laws, Boyle's law, Charles' law, Amonton's law, Dalton's law,
• Amagat's law, Avogrado's law.
• Heat and work, property relationships, perfect gases, imperfect gases.
• Vapor pressure, partial pressures, critical conditions, gas mixtures, the mole.
• Volume percent of constituents, molecular weight of a mixture, specific gravity and partial pressure, specific heats.
• Pseudo-critical conditions and compressibility, weight-basis items, compression cycles, compressor polytropic efficiency.
• Compressor power requirement, compressibility correction, multiple staging.
• Compressor volumetric flow rate, cylinder clearance and volumetric efficiency, cylinder clearance and compression efficiency, Appendix A.

Compressor Types and Applications
• Introduction, positive displacement compressors.
• Rotary compressors, rotary lobe compressors, rotary vane compressors, rotary screw compressors, rotary liquid ring compressors.
• Reciprocating compressors.
• Dynamic compressors, centrifugal compressors, principle of operation of centrifugal compressors, centrifugal single-stage (low ratio) compressors, centrifugal single stage integral gear compressors, centrifugal multi-stage horizontally split compressors, centrifugal multi-stage with side loads compressors, centrifugal multi-stage (barrel) compressors, centrifugal multi-stage integral gear compressors.
• Axial flow compressors, axial horizontally-split compressors.

Compressors
• Compressor types: positive displacement (reciprocating and rotary), and dynamic (centrifugal and rotary), compressor operation, gas laws.
• Compressor performance measurement, inlet conditions, compressor performance,energy available for recovery.
• Positive displacement compressors, reciprocating compressors, trunk piston compressors, sliding crosshead piston compressors, diaphragm compressors, bellows compressors.
• Rotary compressors, rotary screw compressor, lobe type air compressor, sliding vane compressors, liquid ring compressors.
• Dynamic compressors, centrifugal compressors, axial compressors
• Air receivers, compressor control, compressor unloading system.
• Intercoolers and aftercoolers, filters and air intake screens
• Preventive maintenance and housekeeping

Performance of Positive Displacement Compressors
• Compressor performance, positive displacement compressors.
• Reciprocating compressor rating, reciprocating compressor sizing.
• Capacity control, clearance pockets, compressor performance.
• Reciprocating compressors, compressor valves.
• Reciprocating compressor leakage, screw compressor leakage.

Day II
Reciprocating Compressors
• Introduction, crankshaft design, bearings and lubrication systems.
• Connecting rods, crossheads, frames and cylinders, compressor cooling.
• Pistons, piston and rider rings, valves, piston rods, packings.
• Cylinder lubrication, distance pieces.

Reciprocating Air Compressors Troubleshooting and Maintenance
• Introduction, location, foundation, air filters and suction lines.
• Air-receiver location and capacity, starting a new compressor.
• Lubrication, non-lubricated cylinders, valves, piston rings.
• Intercoolers and aftercoolers, cleaning, packing.

Diaphragm Compressors
• Introduction, theory of operation, compressor design.
• Materials of construction, accessories, cleaning and testing.
• Applications, automotive air bag filling, petrochemical industries.
• Limitations, installation and maintenance.
• Diaphragm compressor specification.

Rotary Screw Compressors and Filter Separators
• Twin-screw machines, compressor operation, applications of rotary screw compressors.
• Dry and liquid injected compressors, operating principles, flow calculation.
• Power calculation, temperature rise, capacity control, mechanical construction.
• Industry experience, maintenance history, performance summary.
• Oil-flooded single-screw compressors.
• Selection of modern reverse-flow filter separators, conventional filter- separators and self cleaning coalescers, removal efficiencies, filter quality.
• Selection of the most suitable gas filtration equipment, evaluation of the proposed filtration configuration, life-cycle-cost calculations, conclusions.
• Coke fuel, introduction, properties and usage, other coking processes.

Straight Lobe Compressors
• Applications, operating characteristics, operating principle.
• Pulsating characteristics, noise characteristics, torque characteristics.
• Construction, rotors, casing, timing gears, bearings.
• Staging, higher compression ratios, power reduction, installation.

Recent Developments in Liquid/Gas Separation Technology
• Introduction
• Removal mechanisms
• Liquid/gas separation technologies
- Gravity separators
- Centrifugal separators
- Mist eliminators
- Filter vane separators
- Liquid/gas coalescers.
- Selection of liquid/gas separation equipment
• Formation of fine aerosols.
• Ratings and sizing of separation equipment.

Day III
Dynamic Compressors Technology
• Introduction
• Centrifugal compressors technology
• Axial compressors overview.

Centrifugal and Axial Compressors
• Principle of operation of centrifugal and axial flow compressors, characteristics of centrifugal and axial flow compressor.
• Surging, choking, bleed valves, variable stator vanes, inlet guide vanes.

Centrifugal Compressors – Components, Performance Characteristics, Balancing, Surge Prevention Systems and Testing
• Introduction
• Casing configuration
• Construction features
- Diaphragms
- Interstage seals
- Balance piston seals
- Impeller thrust
• Performance characteristics
- Slope of the centrifugal compressor head curve
- Stonewall
- Surge
- Off-design operation
• Rotor dynamics
• Rotor balancing
• Surge prevention systems
• Surge identification
• Liquid entrainment
• Instrumentation
• Cleaning centrifugal compressors
• Appendix A (boundary layer)
- Definition
- Description of the boundary layer
- Separation; Wake

Compressor Auxiliaries, Off-Design Performance, Stall, and Surge
• Introduction
• Compressor auxiliaries
• Compressor off-design performance, low rotational speeds, high rotational speeds.
• Performance degradation.

Dynamic Compressors Performance
• Description of a centrifugal compressor, centrifugal compressor types.
• Compressors with horizontally-split casings, centrifugal compressors with vertically-split casings, compressors with bell casings, pipeline compressors.
• Performance limitations, surge limit, stonewall, prevention of surge.
• Anti-surge control systems.

Compressor Seal Systems
• Introduction, the supply systems, the seal housing system, the atmospheric draining system, the seal leakage system, the drainer, the vent system, the degassing tank, the supply system, the seal housing system.
• Gas seals, liquid seals, liquid bushing seals, contacts seals, restricted bushing seals, seal supply systems, flow through the gas side contact seal, flow through the atmospheric side bushing seal, flow through the seal chamber, seal liquid leakage system.

Dry Seals, Advanced Sealing Mechanisms and Magnetic Bearings
• Introduction, background, dry seals, operating principles, operating experience, problems and solutions, upgrade developments of dry seals, prevention of dry gas seal failures by gas conditioning, need for training, minimizing the risk of sealing problems.
• Magnetic bearings, operating principles, operating experience and benefits, problems and solutions, development efforts, thrust-reducing seals, integrated designs.

Compressor System Calculations
• Calculations of air leaks from compressed-air systems, annual cost of air leakage.
• Centrifugal compressor power requirement.
• Compressor selection, calculations of air system requirements.
• Characteristics of reciprocating compressors, blowers.
• Selection of compressor drive.
• Selection of air distribution system, water cooling requirements for compressors.
• Sizing of compressor system components, sizing of air receiver.
• Calculations of receiver pump-up time.

Workshop I – Case Studies
Under the guidance of the instructor, perform the following activities:
1. Design and select different compressor systems for the Oil and Gas industry.
2. Design and select different compressor systems for the Power Generation industry.

Day IV
Pumps
• Pump definition, pump categories: dynamic and displacement (reciprocating and rotary)

Centrifugal Pumps
• Centrifugal pumps: theory of operation of a centrifugal pump, casings and diffusers, radial thrust, hydrostatic pressure tests.
• Impeller, axial thrust, axial thrust in multistage pumps, hydraulic balancing devices, balancing drums, balancing disks.
• Mechanical seals, bearings, couplings, bedplates, minimum flow requirement.
• Centrifugal pumps general performance characteristics, cavitation, net positive suction head.

Centrifugal Pump Mechanical Seals
• Basic components, temperature control, seal lubrication/leakage, typical single inside pusher seal.
• Maintenance recommended on centrifugal pumps, recommended pump maintenance, vibration analysis, equipment condition.

Positive Displacement Pumps
• Reciprocating pumps, piston pumps, plunger pumps, rotary pumps, screw pumps, two-and three-lobe pumps.
• Cam pumps, vane pumps, bellows-type metering pumps.

Diaphragm Pumps
• Introduction, mechanically driven diaphragm pumps, hydraulically actuated diaphragm pumps, pneumatically powered diaphragm pumps.
• Materials of construction, advantages and limitations, pumping dry powders, size limitations of air-operated diaphragm pumps, pressure limitations pump controls, liquid handled, limitations of
diaphragm pumps, advantages of diaphragm pumps.

Canned Motor Pumps
• Canned motors pumps design and applications
• Seal-less pump motors

Troubleshooting of Pumps
• Pump maintenance, daily observations of pump operation, semiannual inspection, annual inspection, complete overhaul, spare and repair parts, record of inspections and repairs, diagnoses of pump troubles.
• Troubleshooting of centrifugal pumps
• Troubleshooting of rotary pumps
• Troubleshooting of reciprocating pumps
• Troubleshooting of steam pumps
• Vibration diagnostics, analysis symptoms, impeller unbalance, hydraulic unbalance.

Water Hammer
• Introduction, nomenclature, basic assumptions, effects of water hammer in high and low-head pumping systems.
• Magnitude of the pulse, possible causes of water hammer
• Mitigating measures to water hammer, applications of water hammer
• Power failure at pump motors, pumps with no valves at the pump
• Pumps equipped with check valves, controlled valve closure
• Surge suppressors, water column separation, quick-opening, slow-closing valves
• One-way surge tanks, air chambers, surge tanks, non-reverse ratchets
• Normal pump shutdown, conclusions, water hammer example
• Steam hammer

Day V
Pump Selection
• Engineering of system requirements, fluid type, system head curves, alternate modes of operation, margins, wear, future system changes.
• Selection of pump and driver, pump characteristics, code requirements, fluid characteristics, pump materials, driver type.
• Pump specification, specification types, data sheet, codes and standards, bidding documents, technical specification, commercial terms, special considerations, performance testing, pump drivers.
• Special control requirements, drawing and data requirements form, quality assurance and quality control, bidding and negotiation.
• Public and private sector, bid list, evaluation of bids, cost, efficiency, economic life, spare parts, guarantee/warranty, simple bid evaluation.

Pumping System Calculations
• Analysis of pumps installed in series, analysis of pumps installed in parallel, selection of pump driver speed, affinity laws for centrifugal pumps.
• Centrifugal pump selection using similarity or affinity laws, determine the performance of the prototype pump when the impeller diameter increases and the operating speed decreases.
• Calculation of the specific speed and suction specific speed, determination of centrifugal pump capacity and efficiency, selection of the best operating speed for a centrifugal pump.
• Calculate the total head of the pump, calculate the friction losses in the piping system, calculate the total head on the pump, calculate the power requirement of the pump.
• Pump selection procedure, select the category and type of pump, evaluate the selected pump.

Workshop II – Case Studies
Under the guidance of the instructor, perform the following activities:
1- design and select different pumping systems for the oil and gas industry.
2- design and select different pumping systems for the power generation Industry.

Bearings
• Types of bearings, ball and roller bearings, stresses during rolling contacts.
• Statistical nature of bearing life, materials and finish, sizes of bearings, types of rolling bearings, thrust bearings.

Lubrication
• Viscosity of lubricants, viscosity units, significance of viscosity, flow through pipes, variation of viscosity with temperature and pressure, temperature effect, viscosity index, effect of pressure on viscosity.
• Non-Newtonian fluids, greases, VI improved oils, oils at low temperatures, variation of lubricant viscosity with use, oxidation reactions, physical reactions, housing and lubrication, lubrication of antifriction bearings.

Used Oil Analysis
• Proper lube oil sampling technique, test description and significance, visual and sensory inspections, chemical and physical tests, water content, viscosity, emission spectrographic analysis, infrared analysis, total base number (TBN), total acid number (TAN), particle count, summary.

Vibration Analysis and Predictive Maintenance
• Application of sine waves to vibration, multimass systems, resonance, logarithms and decibels (db), use of filtering.
• Vibration instrumentation, velocity transducer, acceleration transducer, transducer selection, time domain, frequency domain, machinery example, vibration analysis.
• Vibration causes, forcing frequency causes, unbalance, misalignment, mechanical looseness, bearing defects, gear defects, oil whirl, blade or vane problems, electric motor defects, uneven loading, drive-shaft torsion.
• Resonant frequency, vibration severity, a case history (condensate pump misalignment), vibration in predictive maintenance: diagnostics (identifying the characteristic vibration patterns of common faults; looseness of anti-friction bearings, journal bearings and gears).

Intelligent (Smart) Transmitters
• Introduction, evolution of temperature transmitters, two-wire analog temperature transmitters.
• Microprocessor-based transmitters (smart transmitters), smart (intelligent) pressure transmitters.

Advantages of Intelligent Instrumentation
• Introduction, comparison between intelligent and non-intelligent instrumentation, conclusion

Control Valve Selection, Cavitation and Noise
• General categories of control valves, sliding stem valves, ball valves, eccentric plug valves, butterfly valves, valve selection, material selection, trim parts, rangeability, pressure drop.
• End connections, shutoff capability, flow capacity, valve sizing, choked flow, viscous flow, piping consideration, gas and steam sizing.
• Cavitation fundamentals, cavity behavior and negative effects of cavitation, system design consideration, control-valve consideration, control-valve evaluation, sizing, and selection.
• Noise terminology, sources of valve noise, mechanical noise, hydrodynamic noise, aerodynamic noise, noise control, quiet valves, path treatment.

Actuators, Positioners and Accessories
• Pneumatic actuators, specification for automated valves (pneumatic and electric actuators), NEMA guidelines, performance characteristics, duty cycle, stalling, speed control of pneumatic actuators, speed control of electric actuators, modulating.
• Selection of pneumatic actuators for linear-shaft valves, actuator sizing for linear valves, actuator thrust outputs, double acting piston, fail-safe alternative.
• Accessories for linear pneumatic actuators, actuator designs, control accessories and options for pneumatic actuators, pilot valves, limit switches.
• Positioners, positioner applications, volume boosters, transducers, instrument signals, split ranging. Electric actuators, limit switches, control circuit, torque protection, potentiometer, position transmitter, proportional controller.
• Electronic positioner, dead band, electronic speed control circuit, motors and accessories, contactors and relays, components of electric actuators.

Live Loading, Diagnostic Testing of Control Valves, Air and Motor-Operated Control Valves
• Live loading, valve maintenance.
• AOV diagnostic testing, diagnostic system operation, control signal, hysterisis, bench set, I/P transducers, benefits of diagnostic testing, diagnostic system applications.
• Motor-operated valves diagnostics

Concluding Remarks and Final Adjournment

There will be a one-hour lunch break each day in addition to refreshment and networking breaks during the morning and afternoon.

After participating in this course, you will be able to:

size and select out of the various types of dynamic and positive displacement compressors and pumps using the performance characteristics and the selection criteria that you learn in the course.
carry out diagnostic testing and inspection of critical components with the knowledge of common failure modes of compressors and pumps by applying advanced fault detection techniques.
select bearings and lubrication, pump and compressor sealing arrangements, meet commissioning requirements, conduct vibration and used oil analyses, troubleshoot, provide predictive and preventive maintenance, enhance reliability, and reduce cost.
determine the maintenance required to minimize compressor and downtime, pump operating cost and maximize their efficiency, reliability, and useful life.
gain a thorough understanding of compressor surge and surge prevention systems.
troubleshoot compressors and pumps pinpointing the causes for failure.
identify all the design features that improve the efficiency and reliability of all compressors and pumps.
design different types of compressor and pumping systems.
Gain a thorough understanding of the various types of sealing arrangements used in compressors and pumps.


Daily Schedule:
8:30 Registration and Coffee (1st day only)
9:00 Session begins
4:30 Adjournment


Prerequisites & Certificates

Pre-Requisites

Certificates offered

3.0 CEUs /30 PDHs




Cancellation Policy

To withdraw from a course, you must send a request, in writing, with the official receipt to our office. Fifteen or more business days in advance: full refund less $50.00 administration charge. Five to fifteen business days in advance: non-refundable credit of equal value for any future EPIC seminar within one year. Credits are transferable within your organization. In case of an unexpected event occurring after this time, you may send someone else to take your place without any additional cost.


Map & Reviews




Reviews

This course has not yet been rated by one of our members.

If you have taken a course through this vendor please log into your account and leave feedback for this vendor. You will be helping ensure our members get directed to the best training facilities.

Here are some reviews of the training vendor.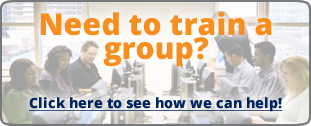 This course currently does not have any dates scheduled. Please call
1-877-313-8881

to enquire about future dates or scheduling a private, in house course for your team.
This page has been viewed 788 times.