Challenges in Air Emission Requirements
» back to Search Results
By taking part in this conference, you will enhance your understanding of the potential regulatory compliance requirements to implement the emission reductions.
Course Outline

After participating in the conference, you will be able to:

• Apply prevention and control techniques with a thorough understanding of the emission formation process
• Evaluate the effectiveness and select the most suitable emission reduction system for your requirements with the knowledge gained
at the conference
• Reduce cost by using the critical points in inspecting an emission control system for compliance with the required standards
• Make assessment of the effectiveness of alternate technologies, plans, and specifications
• Use effective methods for installation of emission reduction and control technologies already proven successful by others
• Perform economic analysis

Description

Industry will be facing increasingly stringent requirements to reduce air emissions to meet current regulations and the increasing pressure coming from enhanced public awareness on Global Warming. What will be the new requirements and what should we be doing now is the focus of the two-day conference which brings together industry, environmental consultants, and the regulators to envision the upcoming requirements for the different industries, the available technologies and their best use with the objective of increasing industry's preparedness to face the impending changes. By taking part in this conference, you will enhance your understanding of the potential regulatory compliance requirements to implement the emission reductions.

Objectives

To increase industry's awareness of the upcoming changes in the requirements for reducing air emissions.
To familiarize industry with the latest available technologies for achieving the required emission reductions.

Who Should Attend

Plant managers and plant engineers in process industries, particularly in oil and gas as well and in power plants, individuals working in maintenance departments, engineering and environmental consultants and their employees, environment and health and safety managers in industries and federal, provincial and local government regulatory monitoring and approval personnel engaged in transportation, environmental affairs.


Program Outline

Day 1

8:00 Registration and Coffee

8:20 Welcome, Introduction, Seminar Preview, Learning Outcomes and the Assessment Method

8:30 Introduction - Environmental Issues and their Impact on Industry
• Expected emission reduction requirements on different industries and resource sectors
• What will it mean for your sector in terms of emission reduction and its cost to your industry
• Business opportunities arising out of emission reduction requirements

9:00 Air Emission Regulation
• Emission and impact standards
• Air toxics
• Federal and provincial regulation of air quality
• Projects and approvals
• Airsheds
• Working with the regulator

10:30 Refreshments and Networking

11:00 Greenhouse Gases and Climate Change
• Interprovincial directions on Climate Change
• Federal perspectives
• Alberta and the Specified Gas Regulation
• Climate Change Registry and the WCCI
• Validation and verification

12:00 Lunch

1:00 Estimating and Reporting Air Emission Levels
• Source testing
• CEMS
• Emissions inventory
• Fugitive emissions
• Ambient air monitoring
• New methods for data management and reporting

2:30 Refreshments and Networking

3:00 The Impact Assessment Process for Air Emissions
• Determinants of risk
• Environmental pathways and impacts
• Air dispersion and transport models
• Incorporation of background and monitoring data
• Incident models
• Case studies

4:30 Adjournment

Day II

8:30 Strategies for Abatement
• What drives the level of reduction and how is it to be achieved
• Pollution prevention planning
• Choosing a control technology
• BACT and MACT
• Selection processes

9:15 Issues In Control Systems Design
• Integrated emission control design to meet the regulatory limits
• Effective emissions capture
• Exhaust system design considerations
• Gas conditioning
• Fans

9:30 Issues Around Particulate
• Particulate sizing
• Fine particulates – direct and secondary emission
• Point and mobile source emissions
• Fugitive dust

10:30 Refreshments and Networking

11:00 Particulate Control Systems

12:00 Lunch

1:00 Volatile Organic Compounds
• What are VOCs
• Drivers for choice of control system
• VOC controls

2:00 Nuisance Issues - Odour
• Odour impact criteria
• Assessment and abatement

3:00 Refreshments and Networking

3:30 Combustion Gases
• Types of fuels and their emissions
• Nitrogen oxides
• Sulphur dioxide
• Other hazardous air pollutants
• GHG emissions reduction

4:15 Wrap Up Session - General Discussion of Emerging Issues on Air Emissions
Questions and Answers and Feedback to Participants on Achievement of Learning Outcomes

4:30 Concluding Remarks and Final Adjournments

Faculty

Stephen Lamming
Stephen Lamming is a Senior Associate and Air Quality Scientist within the AMEC Earth & Environmental Mississauga Office. Dr. Lamming has more than 25 years experience in air quality management including greenhouse gases. His expertise includes meteorology, emissions assessment, impact assessment and climate change mitigation/adaptation. Stephen has worked with municipal, industrial and resource sector clients across Canada and internationally to assess climate impacts; determine emissions; prepare and execute sampling programs; conduct transport and dispersion modelling; assess community impact; develop abatement and monitoring strategies; and prepare permit documentation. He has also been involved in air quality assessment and management studies (including greenhouse gases) as part of the Federal and Provincial Environmental Assessment process for thermal power generation facilities, landfill sites, and linear infrastructure (pipeline). He has prepared greenhouse gas inventories for industry, resource sector and municipal clients and has worked with companies in preparing emissions trading protocol documentation for NOx emission credits and emissions trading. He has qualified as an expert witness at the Ontario Environmental Review Tribunal and has developed and delivered professional development programs for private and public sector participants in air quality management and greenhouse gas reduction at major centres across the country.


Prerequisites & Certificates

Pre-Requisites

Certificates offered

1.2 CEU / 12 PDH




Cancellation Policy

To withdraw from a course, you must send a request, in writing, with the official receipt to our office. Fifteen or more business days in advance: full refund less $50.00 administration charge. Five to fifteen business days in advance: non-refundable credit of equal value for any future EPIC seminar within one year. Credits are transferable within your organization. In case of an unexpected event occurring after this time, you may send someone else to take your place without any additional cost.


Map & Reviews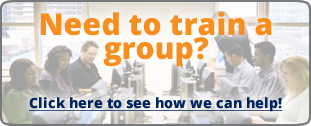 This course currently does not have any dates scheduled. Please call
1-877-313-8881

to enquire about future dates or scheduling a private, in house course for your team.
This page has been viewed 901 times.