Bidding, Evaluation, Negotiation and Contract Award - For Construction Projects
» back to Search Results
Upon completion you'll be able to: Conduct the bidding to contract award process with the knowledge of the relative responsibilities of each party involved; Prequalify bidders using the qualifications suited to your project; Use knowledgeably bonds...
Course Outline

After participating in this course, you will be able to:
€¢ Conduct the bidding to contract award process with the knowledge of the relative responsibilities of each party involved
€¢ Prequalify bidders using the qualifications suited to your project
€¢ Distinguish among the types of bid calls and types of responses
€¢ Use knowledgeably bonds, insurance and bid depositories
€¢ Make productive use of the bidding period while the contractor is putting together a bid
€¢ Reduce surprises with the knowledge of how contractors approach the preparation of their bid, what is their criteria for markups, and what procedures they use to assemble and finalize the bid
€¢ Discover new methods of bidding being contemplated by the industry
€¢ Deal appropriately with the low bid when it exceeds the owner€(TM)s available financing
€¢ Select a contractor and get construction underway without delay



Description

Day I - The Basics of Bidding-Getting Ready to Call for Bids
For a building project, construction is the ultimate reality. Here ideas, drawings and specifications take physical form.

The bidding, negotiation and contract award phases are usually a short but very important part of the selected project delivery method. Regardless of the option used, the project team has invested to this point, an enormous amount to time, talent and energy in designing and documenting a facility that meets the owner€(TM)s requirements.

The process of bidding is to seek from the construction industry, its statement of what it can do, how much time it will take to do it and what price it will charge. The objective of this course is to provide a review for consultants and owners of the bidding process; what they must know before embarking in exercises with contractors to obtain the "moment of truth" for the project.

Background information with which consultants and owners must be familiar before participating with bidding are the marketplace, roles of parties involved, bid calls, and forms of bid documents.

Day II - The Process of Bidding and Post Bidding Periods
These three phases of the building process comprise about 5% of the overall project duration. While short, they are the most difficult aspect of the building process and result in a higher rate of claims and litigation than do other phases.
It is at this point that some projects are sent back to the drawing board; some proceed on a negotiated basis, others are deferred indefinitely and a few are terminated entirely. Just as important though-bidding, negotiation and contract award bring the constructor or constructors onto the project team.

Key aspects of this course include dissertations on how contractors prepare bids, the lobbying efforts of construction associations, the uses and abuses of unit prices, plus the vagaries of cost saving and rebidding efforts.

Objective

To review, step by step and in chronological order, the activities which comprise this apex of a construction project. This apex is often traumatic.

Who Should Attend

Buyers of construction; owners, developers, plant managers, real estate building managers; officials of government agencies responsible for bid calls; architects, building design engineers, civil engineers, interior designers, project managers, contract administrators, specification writers, contractors, subcontractors, manufacturers, suppliers; officers of construction associations; bid depository administrators; officers of project management firms and construction management firms; bonds and insurance providers; lawyers, arbitrators, mediators as well as related university and technical college lecturers and students.
Program Outline

Faculty: Martin Gerskup, Best Consultants Martin Gerskup Architect Inc.

Day I: The Basics of Bidding-Getting Ready to Call for Bids

Registration and Coffee

Welcome, Introduction, Workshop Preview, Learning Outcomes and the Assessment Method

Overview
€¢ Preliminary legal aspects
€¢ Definitions
€¢ Assessing the marketplace
€¢ Roles of consultants and owners
€¢ Types of bids and calls
€¢ Project delivery options
€¢ Pre purchasing of equipment, materials, and installation contracts

Pre-Qualifications of Bidders
€¢ Purposes/pros and cons
€¢ Standard procedures
€¢ Wordings for invitations to prequalify
€¢ Overall protocols and rating systems
€¢ Standard forms and special clauses
€¢ Evaluation techniques (c/w charts)
€¢ Checking references
€¢ Handling challenges

Pre-Bid Estimates
€¢ Who prepares them?
€¢ When is the best time?
€¢ Are they reliable?
€¢ Related terms of client/consultant agreements

Bid Documents
€¢ Invitations to bids
€¢ Instructions to bidders
€¢ Information available to bidders
€¢ Bid forms and what they represent
€¢ Supplementary bid forms
€¢ Attachments to bid forms
€¢ Unit prices, alternate prices, separate prices, itemized prices, identified prices-I
€¢ Nominated subcontractors and manufacturers
€¢ Contract price/contract time-1
€¢ Privilege (exculpatory) clauses-1
€¢ Form of contract/general and supplementary conditions

Surety and Insurance Requirements
€¢ Differences between bonds and insurance
€¢ Bid bonds
€¢ Consents and agreements to bond
€¢ Performance bonds
€¢ Labour and material bonds
€¢ Long term warranty bonds
€¢ Lien bonds

General Liability Insurance
€¢ Property, boiler and machinery insurance
€¢ Aircraft and water craft liability
€¢ Automobile and liability insurance
€¢ All risk/project specific
€¢ Who buys? owner, contractor, other

Bid Depositories (BD)
€¢ Origin of the idea
€¢ Rules and regulations
€¢ Pros and cons
€¢ Area trade practices
€¢ Use of BD€(TM)s in 2005
Open Forum
Adjournment

Day II: The Process of Bidding, Negotiation and Contract Award Bidding Period
€¢ Length of period, day and time, industry protocols
€¢ Pre bid meeting/site tour
€¢ Inquiries during bid period
€¢ Substitutions
€¢ Addenda

Roles of Contractors
€¢ Bidding strategies
€¢ Synopsis of how bids are assembled
€¢ Listing of subcontractors and suppliers
€¢ Unit prices-II
€¢ Alternate, separate prices, identified prices, itemized prices-II
€¢ Relationship between contract price and contract time

Receipt and Evaluation of Bids
€¢ Protocols for receiving bids
€¢ Bidding via faxes or emails
€¢ Types of bid openings: open versus private
€¢ Types of bids: formal, irregular, qualified, informal
€¢ Withdrawal of bids, time for acceptance, late bids, mistakes in bids, incomplete bids, rejection of bids
€¢ Bid security
€¢ Evaluation/comparative analysis (c/w samples)
€¢ Review of bonds, insurance and other pertinent documentation
€¢ Negotiations
€¢ Disclosure of results

Low Bid Exceeds Approved Cost Estimate
€¢ Options for the owner
€¢ How to conduct a cost saving exercise
€¢ How to conduct the rebidding of a project
€¢ Problems which can occur when rebidding a project
€¢ Negotiations-II

Award of Contracts
€¢ Letter of intent vs. letter of acceptance
€¢ Preparation and signing of contract
€¢ Contractor becomes constructor
€¢ Pre construction meeting

Key Legal Aspects
€¢ Liability of design professional during bidding stage
€¢ Local politics/local sourcing
€¢ Warranties and waivers
€¢ Privilege (exculpatory) clauses -II
€¢ Supreme Court of Canada cases

Questions and Answers and Feedback to Participants on Achievement of Learning Outcomes

Concluding Remarks and Final Adjournment

Daily Schedule:
8:00   Registrations and Coffee (first day only)
8:30   Session begins
12:00 Lunch
4:30   Adjournment

There will be a one hour lunch break in addition to 20 minute refreshment and networking break during each morning and afternoon session.
 
Instructor

Martin Gerskup, B. Arch, MAIBC, and MRAIC, is president of BEST Consultants Martin Gerskup Architect Inc. With over 25 years of experience in the field of investigative architecture and building science, he is a member of the Ontario Association of Architects (OAA) and has served in various capacities on the Ontario Building Envelope Council (OBEC) Board of Directors from 1991 to 1997. He was president of OBEC from 1993 to 1994 and a member of council for the OAA from 2003 to 2005. He is currently a member of the ULC Thermal Insulation Committee.

During his tenure on council at the OAA, Mr. Gerskup was Chair of the Discipline Committee while also serving on the following committees: Practice Committee, Registration Committee, Public Interest Review Committee, Communications Committee, and the University Liaison Task Group. In addition to authoring and presenting many technical papers on the subject of building science, Mr. Gerskup has taught as an assistant adjunct professor and tutor at the University of Toronto Faculty of Architecture, Landscape and Design from 1999 to 2001, and at the Faculty of Engineering and Applied Science at Ryerson University in 2002.




Prerequisites & Certificates

Pre-Requisites

Certificates offered

1.4 CEUs / 14 PDHs




Cancellation Policy

To withdraw from a course, you must send a request, in writing, with the official receipt to our office. Fifteen or more business days in advance: full refund less $50.00 administration charge. Five to fifteen business days in advance: non-refundable credit of equal value for any future EPIC seminar within one year. Credits are transferable within your organization. In case of an unexpected event occurring after this time, you may send someone else to take your place without any additional cost.


Map & Reviews




Reviews

This course has not yet been rated by one of our members.

If you have taken a course through this vendor please log into your account and leave feedback for this vendor. You will be helping ensure our members get directed to the best training facilities.

Here are some reviews of the training vendor.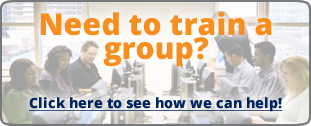 This course currently does not have any dates scheduled. Please call
1-877-313-8881

to enquire about future dates or scheduling a private, in house course for your team.
This page has been viewed 1687 times.