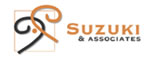 Suzuki and Associates Listening Skills Training

Suzuki & Associates is considered Canada's premier listening coaching & development company for business and the workplace. While skills development is an important component of better listening, Suzuki & Associates have established a language & an approach to listening that helps people raise their responsibility, responsiveness & consciousness as listeners. Services include: • Helping leaders & individuals achieve their business results through more engaging conversations & relationships. (customized training & coaching) • Providing inhouse professional development initiatives for professionals within individual business, healthcare, law and social services organizations (customized training & coaching) • Providing workshop-based short programs as part of national conferences, conventions & retreats (customized experiential experiences) • Coaching individuals with career limiting listening skills • Providing live "listening assessments" to teams, groups, Boards or committees stuck in non-listening habits & patterns (observation, reporting, assessment, recommendations) Articles about Suzuki & Associates have appeared in: Training Report, CHOICE, the magazine for coaches & The Globe & Mail. Some of Carrol's clients have included: Ernst & Young, BMO, ManuLife Financial, Cogeco, Toyota Canada, Goodwill Toronto, Credit Valley Hospital, Mississauga, Catholic Children's Aid Society/Children's Aid Society-Toronto, Insurance Brokers Association of Ontario, ICF-International Coaches Federation, Miller-Thomson, LLP, Sofina Foods Inc., Aspen Ski Company & the Aspen Board of Realtors. Member of the Canadian Society for Training & Development, International Coaches Federation & the International Listening Association.
There are currently no Upcoming courses for this vendor. Check back soon...
There are currently no Vendor Reviews
Address
Suzuki and Associates
4936 Yonge St. Suite 814
Toronto,Ontario
Canada M2N 6S3