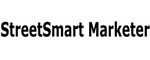 StreetSmart Marketer Small Business Marketing Training in Toronto
StreetSmart Marketer guides business owners to out-perform. As a result these businesses acquire more new customers, get their customers to buy more frequently and buy more each time they buy. Guaranteed.
There are currently no Upcoming courses for this vendor. Check back soon...
There are currently no Vendor Reviews
Address
StreetSmart Marketer
315 Cliffwood Rd.
Toronto,Ontario
Canada M2H 2E6