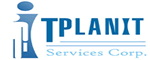 Itplanit Services Corp. Excel, Access, Project and ITIL training in Ottawa
Itplanit Services Corp. is a corporate training provider of information technology, Business Skills, Office Productivity and Service Management training and certification. Our Value Proposition: Working smart starts in the classroom. Through its synergy with clients, Itplanit provides training that is specific - measurable - attainable - relevant and trackable, which leads to SMART performers. Our Mission is to synergistically partner with clients to provide Specific, Measurable, Attainable, Relevant and Trackable (S.M.A.R.T.) training, consulting and certification services to effectively increase their efficiency, productivity and bottom line.© Our Motto - S.M.A.R.T. Training Consulting Certification 100% Guarantee- At Itplanit, our goal is to offer the best possible training. If upon completion of the first morning of a one to two day course, or end of first day of Classroom training for a three to five day course you are not satisfied with the course and wish to withdraw for this reason, (i) notify the instructor, (ii) return all course materials (course materials must be unmarked to obtain full credit), and (iii) contact the Cancellation Department at 613.842.9772 x3 by noon for 1 and 2 day events or by close of business day for multiple day events in order to receive a 100% refund or to apply the money to other future training. 100% guarantee only applies if student completes only the first half portion of the morning of a one or two day course, or completes the first full day of class of a three to five day course and has signed the class roster. All training materials must remain with the instructor at the time of withdrawal. The guarantee does not apply to Partner Delivered Courses, such as Microsoft Certified Training, IBM, VMware, etc...(it is student's responsibility to confirm with Itplanit ahead of a course to ensure it falls within the 100% guarantee).
There are currently no Upcoming courses for this vendor. Check back soon...
Address
Itplanit Services Corp.
30 Metcalfe Street, 4th Floor
Ottawa,Ontario
Canada K1P 5L4