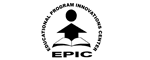 EPIC Educational Program Innovations Center Engineering courses
EPIC Educational Program Innovations Center is one of the leading providers of continuing engineering education in North America, offering short courses/seminars on topics of importance to engineers, scientists and technologists as well as automation training, preparation assistance to internationally educated engineers seeking to earn their professional license in Canada, water and wastewater operator training and customizable on-site solutions . We bring together a group of continuing education specialists who have organized and delivered thousands of short courses/seminars in major North American cities. Instructors in our courses are selected to present engineering principles and applications in the areas in which they are renowned for their real-world experience. EPIC is known for setting standards in practical learning. If you want to learn about the latest developments in technical knowledge and skills which in their entirety are practical so that you can apply them immediately to the benefit of your organization, you can rely on EPIC to provide such courses. EPIC has successfully brought its courses to thousands of technical professionals upgrading their knowledge to make them more productive as well as helping them advance along their career path.
There are currently no Upcoming courses for this vendor. Check back soon...
Address
EPIC Educational Program Innovations Center
5670 McAdam Rd
Mississauga,Ontario
Canada L4Z 1T2