Project Management Training returned 260 results.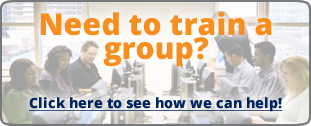 Project Management Resources
Fundamentals of project management training are an essential option for those wishing to get ahead in school or in business. Understanding the fundamentals of project management can help you organize and delegate a team when it comes time to step up and lead in your industry. Last Minute offers Project Management Training courses that cover the basic methodology behind effective project management; those who have never engaged in major project before can learn project management through the courses and seminars offered and apply these new skills with confidence. It's vital to anyone hoping to advance themselves to learn project management skills and the underlying methodology and principles behind these skills, in order to effectively handle projects during your career.