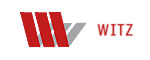 Witz Training Management Training in Toronto
Witz provides you with solutions that raise the level of proficiency within your chosen teams. Companies who want to increase efficiency and employee performance with selected skills can now choose an advanced training approach with unprecedented results.
With more than 30 years of business training and consulting experience, you can have the confidence of working with a company that is held in high regard by its clients. Companies and individuals gain immediate and long term performance advantage when they adopt the Witz business development approach. To change behaviour, one needs to understand how behaviour affects learning. Witz continues its tireless efforts into researching better ways of impacting changing behaviour to increase learning and to advance performance.
Our service is built upon a profound business understanding by founder Paul Witz, that powerful organizations become industry leaders by daring to retool their best people.
We have served leaders, managers, sales people, and human resources professionals in dozens of industries. These companies now have high performance employees who naturally foster a more focused, more dynamic, and more powerful corporate culture.

Your Results Are 100% Guaranteed
 Results are statistically measured and validated by independent surveys of your people. No other skill training organization offers such an ironclad assurance of success. With more than 27 years refining the art of skills training,
There are currently no Upcoming courses for this vendor. Check back soon...
There are currently no Vendor Reviews
Address
Witz Training
72 Carnforth Rd
Toronto,Ontario
Candaa M4A 2K7