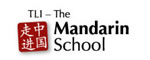 The Mandarin School Mandarin Classes in Toronto

Learn to speak Mandarin in our Mandarin Classes in Toronto. The ability to speak Mandarin Chinese (even at a functional level) is an unbeatable advantage for anyone looking to do business with China – or even the Chinese community in North America. Communicating in functional Chinese is achievable within a reasonable amount of time, and can have a critical impact on your own personal, or your company's success. Speaking Mandarin can break down barriers, improve relationships or give you a much more authentic experience with interacting with Chinese people for business or for leisure. Our Mandarin classes in Toronto are an effective way to learn the skills you need to communicate in China. TLI-The Mandarin School's Mandarin courses are highly effective – with experienced, native Chinese-speaking instructors, a focused curriculum and very small classes (maximum of 6 students). No matter whether studying for fluency or simply conversational Mandarin in social situations, our students achieve their goals faster. TLIs' unique methodology and training materials for teaching Mandarin Chinese makes it particularly effective for adults. At TLI-The Mandarin School in Toronto, we teach Mainland China standard putonghua; using pinyin and simplified characters. Here is what makes our programmes unique: 1) Our proprietary Mandarin Chinese classes in Toronto use curriculum and teaching methodology that was designed and refined to address the unique challenges adults face learning Mandarin Chinese. TLI-The Mandarin School guides it's students through a systematic curriculum that constantly reinforces each lesson learned and builds upon that foundation. We take a Chinese topic matter and teach it using a Western methodology. 2) We value your money and time. Over the 51 years that TLI has developed and refined its Mandarin teaching curriculum, we have demonstrated that our students become literate and fluent in approximately 900 hours – less than ½ the amount of time linguists say it takes to reach the same level using traditional methods. Even if your goal is conversational Mandarin in social situations, you will achieve your goals faster in our Mandarin classes in Toronto. 3) Learning to speak Mandarin in real-life scenarios requires feedback from an experienced teacher. The tonal nature of Mandarin Chinese makes it virtually impossible to learn to speak Mandarin in a class of 15 people or from CDs. Our very small Mandarin group class sizes (6 or fewer students) and highly experienced instructors ensure each individual steadily improves. 4) You will learn the same method that is used by top companies doing business in China. In Canada, TLI-The Mandarin School has taught executives and staff teams at Hudson's Bay Company, The Home Depot, The Canada China Business Council, TD Financial Group, PricewaterhouseCoopers, The Ontario Tourism Marketing Partnership Cooperation, Scotia Bank, AGF Financial, The Summerhill Group and CBC; as well as numerous trade, investing, small business organizations and senior provincial government officials. Additionally, TLI-The Mandarin School keeps its clients connected with China-related business reports and events. "I've learned far more in a shorter period of time than I would have imagined." "My clients are delighted by and appreciative of my ability and it has made a profound difference in developing deeper relationships with them." "I have tried books, I have tried CD's I have tried listening while flying and asking others while in China, but nothing has come close to TLI-The Mandarin School's system." "I had enrolled in several other Mandarin courses before, and they all focused on learning a long list of vocabulary…and all failed to focus on tonality. If you learn 400+ vocabulary but you're unable to say them correctly, there's a missing gap." "As a beginner learning Mandarin, I was in search of a class that could really work on my weaknesses, as well as build up my confidence to start speaking Mandarin outside of class, and TLI did exactly that."
There are currently no Upcoming courses for this vendor. Check back soon...
There are currently no Vendor Reviews
Address
The Mandarin School
184 Pearl Street, Suite 201A
Toronto,Ontario
Canada M5H 1L5