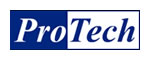 Protech Training IT training Java Training Oracle Training
ProTech Professional Technical Services, Inc. is an enterprise Information Technology firm formed by industry veterans with almost two centuries of collective experience. ProTech's founders created our company with one idea...to re-establish the "work hard, play hard" environment they had enjoyed while managers at one of the world's most successful software companies. With that idea in mind, a business meeting with their old boss and mentor, and just a modest investment, the company launched in March 1990. Today ProTech is a multi-million dollar corporation training thousands of students and working with hundreds of clients each year. Enjoying over twenty-years of sustained growth and success, a success that is a tribute to three key "tenets" discussed in that fateful business meeting. What three "tenets"? Simply put...Passion, Focus and Value. Training and educating IT professionals is our "first love" and it shows. ProTech's IT training practice is the largest and most successful part of our business. With over a quarter-million students and counting we continue to thrive! Just look at our results... * Since 1990, over 250,000 IT professionals have been successfully trained * We maintain an average of over 4.5/5.0 on all of our course evaluations * ProTech's clients include over 60% of the Fortune 500 and nine out of ten of the Fortune Top 10 utilize our services (U.S. Companies by revenue) * The company continues to re-invent the industry, pioneering virtual classroom technology, elearning portals, online communities and even more to come! With over 500 different courses offered, ProTech delivers hands-on, instructor-led classes to primarily working IT professionals in cities across North American or onsite at their company location. Classes are arranged in your area or in our virtual classroom by request. Please contact us to help meet your specific training needs. Our 100% Satisfaction Guarantee ProTech offers the highest quality IT training programs available. Our instructors average over 15 years of industry experience and pride themselves on their deliveries and student satisfaction ratings. We deliver what we sell and nothing less and offer a 100% money-back guarantee. In the rare event that a class does not meet expectations, we will repeat the delivery at no additional charge or give a full refund.
There are currently no Upcoming courses for this vendor. Check back soon...
Address
Protech Training
Suite 610-330 Bay Street
Toronto,Ontario
Canada M5H 2S8