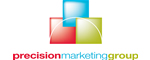 Precision Marketing Group Inc. Public Relations Training in Toronto

About the workshop instructor: Keka DasGupta is President of Precision Marketing Group Inc. She has over 15 years of experience developing award-winning campaigns and has worked on such brands as: IKEA, Nike, Disney, Canadian Blood Services, Johnson & Johnson, Schick, etc. She has been featured in the Globe and Mail, Toronto Star for her pioneering campaigns, and has also appeared on several TV and radio stations. Keka was the media relations specialist and national spokesperson for IKEA in Canada for several years, before she moved onto the reputed PR firm, DDB Public Relations (DDB PR). At DDB PR, Keka helped to exponentially grow the client roster, revenue and quadruple its staff in four years. Today, her company, Precision Marketing Group Inc. has clients in Canada, the US and the Caribbean, and she also devotes her time to training start-up and small business entrepreneurs. About Precision Marketing Group Inc. At the Precision Marketing Group Inc., we love the ripple effect. This little phenomenon of exponential impact is our inspiration and our approach to marketing. With strategic precision, we create campaigns designed to deliver an expansive return-on-investment. We're an intimate agency with big client experience. Our seasoned veterans bring proven track records of excellence and a hefty dose of passion to work everyday. Our expert services include: training and development, strategic branding, PR, marketing and business consultations. Our clients are quite diverse, from start-ups to the big-guns. They look to us for creative story-telling, establishing dialogue and trust, generating good will, and inspiring word-of-mouth promotion. Beause once you've got a taste of the ripple effect, it's hard to let it go! Precision Marketing Group Inc.'s highly talented and experienced marketers are industry leaders with learnings from multi-national agencies. Foregoing the swanky boardrooms in high-rise office buildings (and the overhead that comes with them) our networking partners come together for projects on an as-needed basis. The result? Clients benefit from sound, strategic counsel with a customized marketing team. It's based on their needs – only when they need it. One efficient touch point, expansive expertise – long live the ripple effect!
There are currently no Upcoming courses for this vendor. Check back soon...
There are currently no Vendor Reviews
Address
Precision Marketing Group Inc.
35 Windy Golfway
Toronto,ON
Canada M3C 3A6