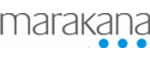 Marakana IT & Web Development Training in San Francisco and Toronto

Why Choose Us? Marakana provides advanced training to corporations and governments throughout the United States, Canada, and worldwide. We focus on open technologies and programming languages. Over the past six years we have trained numerous software developers and IT managers of some of the largest companies in the world. Our ever-growing client list just goes to show our dedication to quality and client satisfaction. World-Class IT Training Marakana's training is developed and delivered by people who dedicate themselves to the open-source idea and its community. Our involvement in the community goes from providing complimentary technology examples to hosting special interest groups and seminars. This combined with our own development and consulting efforts, always keeps us at the cutting edge of technology. As the technologies are updated, we update our existing courses to reflect this change. This means that our clients always get the training that counts. Learn From The Best Instructors Our instructors have superb hands-on experience with the technology they teach and many of them have written books on the subjects. This gives our instructors the ability to go beyond the curriculum and to illustrate examples inspired by course participants or their specific project goals. Our instructors have engaging personalities and the ability to convey information clearly and at the right pace. Our courses and instructors consistently receive the highest feedback ratings. Client Satisfaction Guaranteed We measure and constantly monitor our class quality and report on it to you, our client. If for any reason you are unhappy with the delivery of the class, we will offer a free re-take of the class taken in our San Francisco center and a free after-class support to the classes delivered on-site. In other words, we will go an extra mile to make sure your training needs have been 100% met. We keep the class size small, under 9 students to ensure you get the best training possible.
There are currently no Upcoming courses for this vendor. Check back soon...
There are currently no Vendor Reviews
Address
Marakana
1081 Mississippi Street
San Francisco,California
United States of America 94107