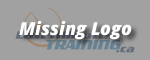 Last Minute Training 1 on 1 MS Outlook, Excel, Word, PowerPoint & Access Train
Last Minute Training works with excellent training consultants across Canada to provide flexible 1 on 1 training options for Microsoft Excel, Word, Outlook, PowerPoint and Access Training. Please call us today to help you book a private training session.
There are currently no Upcoming courses for this vendor. Check back soon...
Address
Last Minute Training
451A Danforth Ave
Toronto,Ontario
Canada M4K 1P1