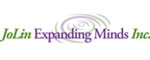 JoLin Expanding Minds Inc. Hypnosis & NLP Training in Toronto

JoLin Expanding Minds Inc. is a training company specializing in personal development and performance enhancement as well as certification training in the areas of Hypnosis, NLP(Neuro Linguistic Programming) and Time Empowerment Techniques.
There are currently no Upcoming courses for this vendor. Check back soon...
There are currently no Vendor Reviews
Address
JoLin Expanding Minds Inc.
6 Braecrest Ave
Toronto,Ontario
M9P 1Z4