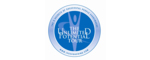 IPEC Coaching business coaching training in Chicago, Indianapolis, LA and

Business Coaching Training and Personal Effectiveness Training in Chicago, Indianapolis, LA, Texas, New Jersey and more. iPEC provides the most comprehensive and experiential personal development and coach training available anywhere. Our goal is to train people to effectively lead themselves and others wherever it is that they want to go—and also to develop master-level coaches who make a difference, a real difference, in others' lives and in the world. If you are looking to become the leader of your life, we provide comprehensive and intensive development systems and programs that allow you to consciously choose and design all aspects of your life. Through our programs, you will bring out your potential, purpose and passion in ways well beyond what you have ever imagined. If you are looking to become a, full- or part-time coach, we provide proven systems for developing expert coaches and also for building successful coaching practices. Your goal is our goal: to help you work with the people you most want to work with, charge what you want to charge, have the flexibility and freedom you desire, and enjoy yourself in a way you never believed possible--so much so that you don't even feel like you're working. If you are looking to develop exceptional leadership ability to bring into your organization, we help you walk the talk in what you do and train you to engage people to be more productive, happier and fulfilled in their jobs. You learn to inspire and motivate others to do things they might normally not even believe they are capable of doing to create a win-win-win: for them, for you and for your organization. At iPEC, we also walk our talk in every aspect of our communications, operations and in service of our most valuable asset--our students, graduates, employees and stakeholders. "Walking our talk" means being in complete integrity and doing more than what's expected to help anyone who needs that help. We approach life and business from a "what's-right" perspective, recognizing and focusing on strengths and positive outcomes. We believe that the only way we win is if everyone else wins, as well, and any graduate will tell you that we leave no stone unturned if there is a possible answer underneath it that may help you. Some quick facts: · We created the Core Energy Coaching process -- an exceptionally deep, transformational coaching process for unlocking human potential available anywhere. · We created and pioneered Energy Leadership and the Energetic Self Perception Chart - these, innovative concepts allow people to recognize how they "show up" in their lives, and how they can create the lives they choose in order to achieve success in whatever they do. · Our coach training program received accreditation with the International Coach Federation (ICF) in January 2002 on our first submission. · More than 2,000 coaches have graduated from our programs and we currently train about 500 new coaches a year. · We offer live training in 12 cities, including Boston (MA), Chicago (IL), Houston (TX), Los Angeles (CA), New York (NY), Portland (ME), Providence (RI), San Jose (CA), San Juan (PR), Shrewsbury (NJ), Tampa Bay (FL) and Washington D.C. · We provide the most coach training hours possible in the least amount of time. Your tuition includes more than 385 hours of training, delivered through a proprietary process that allows you to graduate in only about seven months! We also accomplish this in a format that allows you to continue your full-time life and other responsibilities during your training. · We created the Six Figure Coach and Quick Start Business Development Programs to ensure our graduates' success. · Our coaching and human potential development processes were developed over three decades, and includes unique and never seen before tools, concepts, principles, and more. Our methodology is based on our founder's decades of experience in the field and science of energy and consciousness. In addition to that, we built upon the very best of other paradigms, such as consulting, psychotherapy, hypnotherapy, Neuro Linguistic Programming (NLP), mentoring, quantum physics, metaphysics, adult and accelerated learning theories, emotional intelligence, and leadership development.
There are currently no Upcoming courses for this vendor. Check back soon...
There are currently no Vendor Reviews
Address
IPEC Coaching
149 Avenue at the Common, Suite 202
Shrewsbury,New Jersey
USA 07702