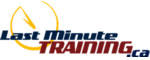 Excel Training Toronto Access, Outlook, PowerPoint Training and more
Our GTA locations provide the best in Excel Training in the Toronto area. In addition our top quality trainers can teach you Outlook, PowerPoint, Access, Word, Publisher and much more. If you are looking for Adobe Indesign, Photoshop or Illustrator training we have courses in all those areas as well. Our locations all provide clean, air conditioned class rooms, easy access to restaurants, and one student per computer maximum. The course includes a course outline and a certificate of completion.
There are currently no Upcoming courses for this vendor. Check back soon...
Address
Excel Training Toronto
2017 Danforth Avenue, Suite 200
Toronto,Ontario
Canada M4C 1J7