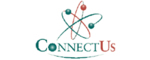 ConnectUs Communications Canada Business Networking Training in Toronto

Donna Messer is President of ConnectUs Communications Canada, one of North America's largest and most effective business matching companies. When it comes to building relationships, Donna Messer and ConnectUs are "The Experts"! With a database of companies from around the world, Donna Messer is an excellent candidate to consider for corporate sales kick-off functions, employee events, etc. She is a world renowned, engaging, entertaining and inspiring speaker and author of the Canadian best selling book, Effective Networking Strategies. Donna has worked on 4 continents and spoken to more than 500,000 people. Donna has worked with companies and organizations around the world. Her clients include: Royal Bank, Cassels Brock, Bell Canada and IBM. She has been profiled in The Globe and Mail, The Toronto Star, The London Telegraph, South African Times and Chatelaine magazine. She has appeared on TV's Second Chance, The New Economy, and has hosted and been a guest on many radio programs. Today, it's not just about selling a product or service; it's about bonding, about building a rapport. The majority of the world wants to know they can share their needs with someone who will understand, respond and react. Because of the events surrounding September 11th, 2001 many are dazed and confused. Very little is normal, life is unpredictable - with unpredictability comes uncertainty, and with uncertainty comes anxiety. Donna Messer can help you understand and deal with what is now becoming the way of building business for the future. According to statistics there is a national affliction: it's called FUD –– Fear, Uncertainty and Doubt. No one truly knows what's going on anymore. We're living in uncertain times. Things that were previously totally unimaginable are now commonplace. We need to think laterally, and be creative when it comes to surviving and thriving in this new marketplace. People don't like to be sold, they love to tell you what they want to buy. And they buy from people they like or are like them. By establishing a rapport, a common interest, people become confident and when that confidence is returned - they buy, they hire, they sell and they respond in a way that makes both sides winners. If a corporation can develop the rapport, build the relationship - find the common denominator, they stand a greater chance of getting their products and services accepted, and people buy from people who are like themselves. "Donna Messer is without a doubt Canada's leading expert in networking. She has spent years helping individuals and businesses learn how to grow their business by networking. One year after I heard Donna speak I had tripled my income, found three large corporate sponsors for my book, landed a national publisher and established myself in half the time it would have taken me with my normal approach." -- Hollee Kew, Author "Barefoot in the Grass"
There are currently no Upcoming courses for this vendor. Check back soon...
There are currently no Vendor Reviews
Address
ConnectUs Communications Canada
323 Kerr Street, Suite 202
Oakville,Ontario
Canada L6K 3B9