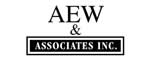 AEW & Associates Inc. Sales, Customer Service & Etiquette Training in Toronto

As the entrepreneur who pioneered Australian wine in Canada and played a pivotal role in opening up Canada's imported beer industry Ashley Walkley knows all about overcoming adversity and what it takes to rise to the top in your chosen profession. Now, as the driving force behind AEW & Associates Inc, Ashley uses down-to-earth self-discovery and experiential training techniques based on his own successes to help people take their careers to the next level and beyond. Having designed and delivered training & coaching programs for a wide range of FORTUNE 1000 companies, Ashley is renowned for delivering results well in excess of plan and expectation - while his candidates have a blast along the road to new skills and knowledge.
There are currently no Upcoming courses for this vendor. Check back soon...
There are currently no Vendor Reviews
Address
AEW & Associates Inc.
1 Yonge St. Ste. 1801
Toronto,Ontario
Canada M5E 1W7