» back to Course Listing
Register for Course
Your cost: $325
Regular Price: $325
Date: 2019-03-18
Location: Edmonton
Delivery Method(s): Instructor Led
Description: Premiere Introduction is a hands-on instruction book that will introduce you to most of the features of the Adobe Premiere program. You will use both basic and advanced editing tools to edit audio and video clips, to create a complete digital movie.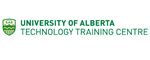 Please enter your email address so we can see if you are in our system.
If you are not in our system you will be prompted to create a profile
as part of the registration process.