» back to Course Listing
Register for Course
Your cost: $435
Regular Price: $435
Date: 2017-05-16
Location: Virtual
Delivery Method(s): Virtual Instructor Led
Description: In this course you will learn how to Differentiate between the components of a performance analysis, Identify the features of eLearning, Implement the results of the four key decisions in planning for eLearning, and more.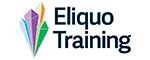 Please enter your email address so we can see if you are in our system.
If you are not in our system you will be prompted to create a profile
as part of the registration process.