Citrix XenServer 5.6 Administration (CXS-202-2)
» back to Search Results
In hands-on labs, you will practice configuring and managing a XenServer virtualization server, creating Windows and Linux virtual machines, using XenMotion and automatic virtual machine placement, and performing other XenServer administrative tasks.
Course Outline

Learn to configure and administer Citrix XenServer 5.6.

In this course, you will learn to configure and administer XenServer 5.6, XenCenter, and Provisioning Services 5.6. In hands-on labs, you will practice configuring and managing a XenServer virtualization server, creating Windows and Linux virtual machines, using XenMotion and automatic virtual machine placement, and performing other XenServer administrative tasks.

What You'll Learn


Configure a XenServer virtualization server
Manage a XenServer using XenCenter
Create Windows and Linux virtual machines
Create XenServer resource pools and connect to remote storage
Use XenMotion and automatic virtual machine placement
Design a Provisioning Server farm
Create, assign, and administer virtual disks
Manage target devices
Configure high availability

Who Needs to Attend

IT professionals, architects, systems engineers, and Citrix Partner Network members

Course Outline

1. XenServer Overview


XenServer Product Line
Citrix XenServer 5.6 New Features
Role-Based Access Control
Dynamic Memory Control
Virtual Machine Disk Snapshot
Automated Virtual Machine Optimizations and Power Management
StorageLink Site Recovery
Heterogeneous Pools
Enhanced Operating System Support
Enhanced XenCenter Interface
Administrative Logging and Audit
XenServer Architecture Overview
XenServer Architectural Components
Emulation Example
Paravirtualization Example
XenCenter Overview
XenCenter Performance Data

2. XenServer and XenCenter Installation


Virtual Machine Storage
Single and Multiple Disk System Installations
Multiple Disk System
Pre-Installation Checklist
XenServer Installation Process
Practice: XenServer Installation
XenCenter Windows Consoles
XenCenter Linux Consoles
XenServer Licensing
Licensing Components
License File Management
Obtaining License Files
Installing the Citrix License Server
License Management Console

3. Windows Virtual Machines


Virtual Memory and Disk Size Limits
Virtual Device Support
Windows Virtual Machine Architecture
Create a Windows Virtual Machine
Installation from an ISO
ISO Libraries
Create an ISO Library
Practice: Windows Virtual Machine Creation from an ISO Library
XenServer Tools

4. Linux Virtual Machines


Linux Virtual Machine Architecture
Linux Distributions
Xen-Enabled Distributions
Non-Xen-Enabled Distributions
Creating Linux Virtual Machines
Installing XenServer Tools
Virtual Network Computing (VNC) for Virtual Machines
Configure VNC for Virtual Machines

5. Templates and Life-Cycle Operations


Virtual Machine Templates
Practice: Virtual Machine Templates
Exporting, Importing, and Copying Virtual Machines
Practice: Importing and Exporting a Virtual Machine
New Virtual Machine Creation Using a Template
Life-Cycle Operations
Suspend and Resume
Deleting a Virtual Machine
Practice: Life-Cycle Operations

6. XenConvert


XenConvert Overview
Xen Virtual Appliance Formats
Open Virtualization Format
XenConvert Default Behavior
Physical Machine Conversion
Produce a Virtualized Instance of a Workload
Source Volume Properties
Destination Volume Properties
Disk Properties
Practice: Disk Space
Converting from Physical to Virtual Machine
Complete the P2V Conversion
New Virtual Machine in XenCenter
Practice: P2V Conversion
Virtual-to-Virtual-Machine Conversion
Convert a Server or Desktop to a Virtual Machine

7. Resource Management


Virtual Machine Resource Management
Virtual Disks
Virtual Disk Sizes
vDisk Resizing
Virtual NICs
Virtual CPUs
Memory
Multiprocessor HAL in Windows 2000
Practice: Resource Management
Resource Optimization
CPU Scheduler
CPU Priorities
Network and Storage Resources
Practice: Fine-Tuning Resources
Dynamic Memory Control
Dynamic Memory Control Configuration
DMC Behavior when Launching New Virtual Machines
Events and Alerts
Set Host Alerts in XenCenter
Set Virtual Machine Alerts in XenCenter
Alert Customization
Perfmon String
Valid Virtual Machine Elements
Valid Host Elements
Persistent XenServer Performance Statistics
E-mail Alert Configuration
Performance Statistics in XenCenter
Performance Graphs in XenCenter
XenCenter Searches

8. Networking


Network Components and Architecture
Network Architecture Diagram
Internal-Only Networks
Virtual NICs
External Networks
VLAN Support and Components
Practice: Network Component Descriptions
Initial Network Setup
Management and Normal Interfaces
IP Address Information for Normal NICs
Practice: Configuring Physical Networks
NIC Bonds
NIC Bonding Architecture
Active-Active Mode
Load Balancing
Network Adapter Drivers
Virtual Network Setup
Virtual NIC Creation
Virtual NICs Connections
Configure a NIC Bond for a Standalone Host
NIC Bond Configuration for Resource Pools
Network Configuration
Configure a VLAN

9. Managing XenServer


Managing XenServer Users
End User Authentication using Active Directory
Active Directory Integration Key Benefits
External Authentication Process
Active Directory Integration
Active Directory Integration Configuration
Role-Based Access Control
Roles
Command-Line Interface Overview
XenServer Menu-Driven Text Console
Command-Line Interface Operations Targets
XenServer Objects
Core XenServer Objects
Host Connector Objects
Virtual Machine Connector Objects
Object Naming within the Command-Line Interface
Command-Line Interface Usage
Command-Line Interface Prerequisites
Basic Command-Line Interface Syntax
Command-Line Interface Shortcuts
Common Object Commands
The List Command
List Command Displayed Parameters
List Command Class Object
Use the List Command Procedure
Expanded Fields
The Parameter Commands
Parameter Command Modifiers
Use the Param Command
Practice: XenServer Commands
XenServer Help Commands
Access Help Commands
Command-Line Interface Access
XenServer Host Command-Line Interface
Access the Command-Line Interface Directly from the Host Procedure
Access the XenServer Command-Line Interface Using SSH Procedure
Access the XenServer Command-Line Interface Using XenCenter
Remote Command-Line Interface Access
Credential Arguments
Remote Host Example

10. Storage


Storage Overview
Storage Components
Storage Types
Storage Type Feature Comparison
Practice: Storage Components
Storage Architecture
Storage Repositories
Local Disk Storage Architecture
Storage Repository Architecture
Practice: Storage Architecture
Multiple Storage Repositories
Practice: Storage Repositories
Initial Storage Setup
Local Storage
Virtual Machine Storage Types
Virtual Disk Setup
Virtual Disk Size
Practice: Local Storage
Scaling Storage for the Enterprise
Remote Storage Features
Storage Capability Comparison
Fibre Channel SANs Overview
Fibre Channel Architecture
Storage Repositories Configuration
LUN Device Path
Practice: Fibre Channel HBA Management
iSCSI Storage Overview
iSCSI Terminology and Names
iSCSI Network
Software-Based iSCSI
iSCSI Storage Configuration
iSCSI Setup Best Practices
Practice: iSCSI Storage
NFS Storage Overview
NFS Remote Storage
Software NFS Architecture
NFS Virtual Disks
NFS Remote Storage Configuration
NFS Setup Best Practices
Practice: NFS Storage
Third-Party Storage
NetApp Storage Overview
NetApp Storage Architecture
FlexVol Limits and Parameters
NetApp Access Control
NetApp Features
Dell EqualLogic Storage Integration
Storage Management
Dedicated NIC Bonds for Remote Storage
Dedicated Remote Storage Interface Configuration
Storage Multipathing
Multipathing and Disaster Recovery
Storage Repository Recovery
StorageLink Overview
StorageLink Components
StorageLink Manager Interface
StorageLink Configuration
Creating a Storage Repository
Allocating Storage for Virtual Machines
Creating a Storage Profile
Template Management
Virtual Machine Creation from Templates
StorageLink Command-Line Interface and PowerShell

11. Resource Pools


Resource Pools Overview
Resources Shared in a Pool
Resource Pool Architecture
Pool Member Types
Resource Pool Communication
Heterogeneous Pools
Pool Member Requirements
Resource Pool Requirements Diagram
CPU Requirements
Network Settings
XenServer Licenses in a Resource Pool
Resource Pool Administration
Resource Pool Creation and Configuration
Shared Configurations
Pool Members
Prepare for Adding a Member
Add a Member to a Resource Pool
Remove a Secondary Member from a Resource Pool
Resource Pool Recovery
Master Failure Overview
Failure Detection Process
Recovered Master Reconnection
Promote a Secondary Member to a Master
Practice: Master and Secondary Server Roles
Virtual Machine Movement
Automatic Virtual Machine Placement
Virtual Machine Location
XenMotion Overview
XenMotion CPU Requirements
Use XenMotion (XenCenter)
Alternate Virtual Machine Movement Methods
Practice: Virtual Machine Movement

12. High Availability


High Availability Overview
High Availability Requirements
High Availability Considerations
Restart Protection Levels
Protection Level Settings
Server Failure Tolerance
Overcommitting
Overcommitment Warning
High Availability on a XenServer Pool
High Availability Failure Tolerance
Configure High Availability (XenCenter)
Configure High Availability (Command-Line Interface)
Host Fencing
Changing High Availability Settings (CLI)
Practice: Configuring High Availability
Disaster Recovery
Metadata
Practice: Virtual Machine Rollback
Roll Back a Virtual Machine (XenCenter)
Roll Back a Virtual Machine (Command-Line Interface)

13. Workload Balancing


Workload Balancing Overview
Workload Balancing Key Concepts
Workload Balancing Components
Workload Balancing Deployment
Workload Balancing High Availability
Single Server Deployment
Key Services
XenServer Environment Sizes
Workload Balancing Installation
Pre-Installation Considerations
Installation on a Single Server
Workload Balancing Installation Verification
Workload Balancing Configuration
Initialize Workload Balancing
Pool Workload Balancing Configuration
Authorization for Workload Balancing
XenServer and the Workload Balancing Server
Antivirus Software Configuration
Performance Thresholds and Metric Weighting
Practice: Workload Balancing Power Management
Workload Balancing Settings Configuration
Optimization Mode
Fixed and Scheduled Optimization Modes
Optimization Recommendations
Workload Balancing Power Management
Power Management Behavior
Power Management and Virtual Machine Consolidation
Apply Optimization Recommendations Automatically
Practice: Workload Balancing
Critical Thresholds
Default Settings for Critical Thresholds
Tuning Metric Weightings
Host Exclusion from Recommendations
Exclude Hosts
Optimal Server Selection
Maintenance Mode with Workload Balancing Enabled
Workload Balancing Reports
Pool Optimization Performance History Report
Pool Audit Log History
Pool Health
Pool Health History Report
Pool Optimization History
Virtual Machine Motion History Report
Virtual Machine Performance History Report
Configuring for a Different Workload Balancing Server
Disable Workload Balancing
Update Workload Balancing Credentials

14. Troubleshooting XenServer


XenServer Logs and Reports
XenCenter Event Logs
Server Status Reports
XenServer dmesg Overview
Generate the dmesg File in XenCenter
Generate the dmesg File in the Command-Line Interface
XenServer Crashdump Overview
Generate a Crashdump File in XenCenter
Generate the Crashdump File in the Command-Line Interface
XenServer Debug Tools
XenCenter Searches
Troubleshooting Usage
Upgrading Usage
XenServer Alerts
Create XenServer Alerts in XenCenter
Create E-mail Alerts in XenCenter
Overcommitment Warnings
XenServer-to-XenCenter Communications
XenCenter Version
Valid License
Network Port Availability
XenServer Patch Location and Installation
Rolling Pool Upgrade
Planning a Rolling Upgrade
Prepare for Upgrading
Perform a Rolling Upgrade

15. Provisioning Services Installation and Configuration


Provisioning Services for XenServer
Citrix Provisioning Services Infrastructure
Provisioning Services Administration
Citrix Provisioning Services Components
Key Services
Practice: Key Services
Installation Planning
Network Boot Services
Boot Process
DHCP Deployment Options
DHCP Configuration
Provisioning Services Farm Design
Farms
SQL Database Server
SQL Database Authentication
Sites
Stores
Write Caches
Practice: Write Cache
Storage Requirements
Sample vDisk Storage Requirements
Provisioning Services Installation
Provisioning Services Configuration
Store Configuration
Provisioning Services Hosts in the Console
Target Device Connections
Server Properties
Target Device Management
Target Device Collection
Target Device Views
Target Device Properties
Copy Target Device Properties
Target Device Additions to the Database
Auto-Add Wizard
Active Directory Integration
Domain Password Management
Automatic Password Renegotiation
Integrate Active Directory
Enable Machine Account Password Management
Troubleshooting Provisioning Services Installation and Configuration

16. vDisk Administration


vDisk Image Modes
Standard Image Mode
Difference Disk Image Mode
Private Image Mode
Write-Cache Types
Cache on Server Disk
Cache on Server Disk: Local Storage
Cache on Server Disk: Shared Storage
Cache on Device's Hard Drive
Cache on Device's Hard Drive: Local Storage
Cache on Device's Hard Drive: Shared Storage
Target Device-Based RAM Cache
Target Device RAM
Create a vDisk
vDisk File Creation
VHD Format
vDisk Mounting
vDisk Formatting
Master Target Device
Boot Order
Master Target Device Software
Create a Windows Master Target Device using the Imaging Wizard
Image Windows Target Devices with XenConvert
vDisks Streaming to Diskless Virtual Machines
Create a Diskless Virtual Machine
Create a Master Target Virtual Machine Workload Image
Practice: Master Target Device
Troubleshooting vDisk Creation Issues
vDisk Management
Unassign vDisks from Target Devices
Delete a vDisk
vDisk Locks
vDisk Backup
vDisk Updates
Automatic Update
Incremental Update
Autoupdate Tool
Incremental Update Rollback
Scheduled vDisk Updates
Practice: vDisk Updates
vDisk Update Strategies
High Availability Overview
High Availability Benefits
High Availability Components
Boot File Configuration for High Availability
Provisioning Services Host Addition to the Boot File
Add a Login Server
Enabling High Availability on vDisks

Labs

This course includes access to a live lab environment, demonstrations, and the practical application of concepts through hands-on exercises.




Prerequisites & Certificates

Pre-Requisites

- Basic knowledge of the purpose and goals of virtualization technology - Understanding of computing architecture, including network and storage devices, device drivers, and operating systems - Basic experience installing and administering Windows Server 2003 or Windows Server 2008 - Basic experience installing and administering Linux variants - Intermediate knowledge of network devices and site architecture, including configuring vLANs - Basic knowledge of storage terminology and technologies, including partitions, SANs, LUNs, iSCSI, and NFS and CIFS file shares

Certificates offered

Citrix Certified Administrator (CCA) for Citrix XenServer 5




Cancellation Policy

We require 16 calendar days notice to reschedule or cancel any registration. Failure to provide the required notification will result in 100% charge of the course. If a student does not attend a scheduled course without prior notification it will result in full forfeiture of the funds and no reschedule will be allowed. Within the required notification period, only student substitutions will be permitted.

Reschedules are permitted at anytime with 16 or more calendar days notice. Enrollments must be rescheduled within six months of the cancel date or funds on account will be forfeited.


Map & Reviews




Reviews

This course has not yet been rated by one of our members.

If you have taken a course through this vendor please log into your account and leave feedback for this vendor. You will be helping ensure our members get directed to the best training facilities.

Here are some reviews of the training vendor.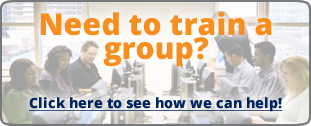 This course currently does not have any dates scheduled. Please call
1-877-313-8881

to enquire about future dates or scheduling a private, in house course for your team.
This page has been viewed 1923 times.