Web Development with Struts 2
» back to Search Results
In this course you gain knowledge of the Struts 2 architecture and exercises will give you a solid knowledge of all components of the Struts 2 framework.
Course Outline

The goal of Struts2 is  to make web development easier for the developer. To achieve this goal Struts2 provides features to reduce XML configuration files, utilizes annotations. Actions are POJOs which increases testability and reduces coupling in the framework.

In this course you gain knowledge of the Struts 2 architecture and exercises will give you a solid knowledge of all components of the Struts 2 framework.

Course Outline

Module 1: Introduction to Struts 2 Framework


Introduction
What is a Framework?
Struts 2 Overview
Struts 2 Implementation of MVC
Processing Request
Model - Action
View - Result
Interceptors
Exception Handling
The ValueStack and ONGL
Advantages of Struts 2
Struts 2 vs. Struts 1

Module 2: Struts 2 Architecture


Two Ways of Declaring Architecture
Declarative Architecture
XML Based Declarative Architecture
The struts.xml file
The struts.xml file - include tag
The struts.xml file - package tag
Actions
Actions - Single Result
Actions - Multiple Results
Request and Form Data
Accessing Business Services
Accessing Data from the Action
Value Stack
Example
Exercise

Module 3: Struts Configuration File


Overview
The struts.xml File (package element)
Package Inheritance
The struts.xml File (include element)
The struts.xml File (action element)
The struts.xml File (result element)
The global-results Elements
Results
Namespace Configuration
Namespace Example
The interceptor-related Elements
Exercise

Module 4: Action Classes


Action
What Does an Action Do?
Encapsulates Interaction with the Model
Provides Locus for Data Transfer
Returns Control String for Result Routing
Packaging Your Actions
Implementing Action class
ActionSupport Class
ActionSupport Class validate method
Using Resource Bundles
Accessing Resources
Aware Interface
ServletContextAware Interface
ServletRequestAware Interface
SessionAware Interface
ServletResponseAware Interface
Example
Exercise

Module 5: The Persistence Layer


JDBC
Overview of JDBC
Connecting to the DataBase
Submitting the SQL statements
Retrieving and processing data
DB_Action Class
Data Access Object
Exercise
Hibernate
Overview
Hibernate
Architecture Of Hibernate
Code Example
Creating Persistent Java Objects
Mapping Persistent Object
Hibernate Configuration File
Inserting new record
Querying the database
Example
Exercise
Java Persistence API (JPA)
Introducing JPA
Hibernate And JPA
Using Annotation
Using Hibernate EntityManager
persistence.xml
Hibernate_JPA Project
Example

Module 6: The Interceptors


Overview
Invocation of an Action
ActionInvocation Class
Built-in Struts 2 interceptors
Configuring Interceptors (struts.xml)
Setting and Overriding Parameters
Interceptor Interface
Create Your Own Interceptor
Example
Exercise     

Module 7: Type Conversion


Introduction
Build in Converters
Primitives And Wrapper Classes
Customizing Error Messages
Custom Type Converters
Configuring the framework
Example: Custom Type Converters
Exercise
Global Type Converters

Module 8:  OGNL and Tags Library


Introduction
OGNL and Struts 2
The Value Stack
The ActionContext
Expression Language
Reading Value Stack Object Properties
Selecting The Root Object For OGNL
ValueStack Details
Working with List and Array
Working with Map
Invoking a Method
An overview of Struts tags
Using OGNL to Set Attributes on Tags
The property tag
The set tag
bean Tag
UI Struts Tag Library
UI Input Tags
The Form Tag
The textfield, password Tags
The submit Tag
The reset Tag
The checkbox Tag
Non UI (Generic) Tags
if Tag
iterator Tag

Module 9: Validation Framework


Overview
Using a Validator
Validator Configuration
Validator Configuration (param)
Strurs Build-in Validators
Date validator
double Validator
requiredstring Validator
Example
Exercise
Writing a Custom Validator
Example
Exercise

Module 10: Internationalization


Introduction
Java Support for I18n
Struts 2 Support of i18n
Request_locale Parameter
Example
Exercise

Module 11: Inversion of Control


Introduction
Dependencies
Injecting Dependencies
Setter Injection
Problem Description
Adding Spring to Struts 2
Web.xml
applicationContext.xml
struts.xml After Integration
Example
Exercise

Module 12: Advanced Topics


Alternative Method Invocation
Wildcard Method
Dynamic Method Invocation

Spring Framework provides a new  framework based on the Model-View-Controller paradigm. However, it is better designed than others frameworks such as Struts  because of clear separation between tiers.

The Dependency Injection allows to separate configuration and implementation in an efficient way. In addition, you have the opportunity to integrate easily Spring MVC with view technologies or even persistence technologies (Hibernate, EJB).

Other frameworks requires you to extend or implement specific classes or interfaces in your own classes. However, an MVC implementation should be non-intrusive, and Spring is. Your domain objects do not need to extend some class, going from view tier to business tier without processing.


Prerequisites & Certificates

Pre-Requisites

- This course is intended for Java Developers who are familiar with JSP and have basic knowledge of XML. - Java Programming.

Certificates offered

Certificate of Completion




Cancellation Policy

Cancellations less than 2 business weeks before the expected delivery date are eligible for a 50% refund, or a credit voucher will be provided for regularly scheduled courses (choice being that of the registrant). Credit Vouchers are transferable within the same company. Please send your cancellation notice to info@itplanit.com.


Map & Reviews




Reviews

This course has not yet been rated by one of our members.

If you have taken a course through this vendor please log into your account and leave feedback for this vendor. You will be helping ensure our members get directed to the best training facilities.

Here are some reviews of the training vendor.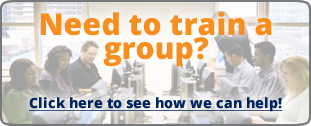 This course currently does not have any dates scheduled. Please call
1-877-313-8881

to enquire about future dates or scheduling a private, in house course for your team.
This page has been viewed 488 times.