Dreamweaver CS6 Level 1 (Basic)
» back to Search Results
This course is designed primarily for new or prospective Web designers who want to use Macromedia Dreamweaver to create Web sites.
Course Outline

Course Length: 6hrs (1 Day)
 
You want to create and maintain web pages for your website. The fundamental elements of a web page are HTML, XHTML, CSS, and some JavaScript. These technologies take some time to master. In this course, you will use Adobe Dreamweaver to create web pages while focusing on the content, styling, and design. As you construct the web pages, Dreamweaver will competently create the XHTML, CSS and JavaScript required. You will also maintain and administer your website with Dreamweaver's site and page management tools. The website and pages you create will reflect your content and design and will be professionally accurate for your site visitors.

Learning Objectives:
In this course, you will use Dreamweaver CS6 to design, build, maintain, and upload websites. You will:
- Identify the capabilities of Dreamweaver CS6, the elements of design, and the technologies used in website production
- Describe the work and project planning required to create a website
- Create web pages and content elements for those pages
- Use Cascading Style Sheets (CSS) to style page content
- Insert images and manage the image properties
- Create tables and import external content for the pages
- Create reusable web assets and page templates for other web pages
- Generate four types of links used in websites
- Conduct tests on the website and upload single pages, groups of pages, or entire websites to your Internet - Service Provider (ISP) or your web server
 
Target Student:
This course is most valuable for individuals who have been given responsibilities to create or maintain a website. It will also be valuable for new web designers, web developers, and graphic artists who want to extend their skills in creating complete websites. Learning how to use Dreamweaver CS6 will enable the practitioner to create web pages and sites in the most efficient manner. 
 
Course Outline:
Section 1: Getting Started with Dreamweaver
Web Basics
The Dreamweaver Interface
The Elements of Web Design
Dreamweaver Help

Section 2: Creating a Website
Plan the Website Project
Use Design Tools to Plan the Website
Set Up the Website in Dreamweaver

Section 3: Creating Web Pages
Create Web Page Documents
Add Head and Text Components to the Page
Add Lists and Quotations
Set Page Properties

Section 4: Using CSS
Create Styles and Selectors with CSS
Use CSS to Format a Web Page

Section 5: Inserting Images
Insert Images
Manage Image Properties with CSS

Section 6: Inserting Tables and Importing Content
Table Tags and Properties
Import External Data

Section 7: Creating Reusable Site Assets
Create Reusable Site Assets
Modify and Update Library Items
Create and Use Page Templates

Section 8: Linking Web Pages
Create Common Hyperlinks to Site Pages
Create Links to Page Locations
Create Email Links
Image Maps and Linking
Navigation and Rollovers

Section 9: Sending the Website to the Web Server
Validate the Website
Upload Files to the Web Server


Prerequisites & Certificates

Pre-Requisites

Participants should have a basic understanding of your computer's operating system.

Certificates offered

Training includes 1 course manual, a Certificate of completion, and a voucher for 30 days of After Training Support




Cancellation Policy

Compuease Cancellation Policy
We at Compuease work hard to arrange our schedules around your needs. Last minute cancellations put additional strain on our schedules and therefore we have the following Cancellation Policy for our Public Classes. You may cancel or reschedule a registration at any time up to 10 business days before the class without penalty. Canceling or rescheduling a registration within 10 business days requires full payment of the course fee. You are welcome to transfer your seat in a class to another individual at any time before the class.




Map & Reviews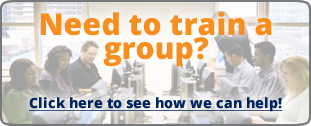 This course currently does not have any dates scheduled. Please call
1-877-313-8881

to enquire about future dates or scheduling a private, in house course for your team.
This page has been viewed 2882 times.