NAC PLUS - Implementing Cisco NAC Appliance 4.8 Plus Profiler (formerly CANAC)
» back to Search Results
Gain the real-world skills and knowledge you need to deploy and successfully maintain Cisco NAC Appliances in this course.
Course Outline

Gain the real-world skills and knowledge you need to deploy and successfully maintain Cisco NAC Appliances in this course. You won't find another NAC course with this level of exclusive and enhanced content.

We took Cisco's standard course material, built on the version 4.0 software, and completely re-wrote and re-organized it. We updated it to use version 4.8 software, and we added coverage of Cisco Profiler.

We expanded our exclusive labs, adding more content and taking the standard course from just three days to a content-packed five days. You'll train for four days on the NAC Appliance, followed by a full day on the Cisco Profiler.

Enhancements you'll find only in our course include:


Updated Student Guide material, with NAC version 4.8 screen shots and content
Feature-enhancement discussions, including out-of-band (OOB) logoff, Passive Re-Assessment, and external authentication for management sessions
Log data and configuration file locations on CLI
Real-world ASA SSL VPN scenarios
Detailed certificate discussions surrounding HA and using a Microsoft CA
NAC Appliance Agent (NAA) version 4.8
Client configuration file using XML without the older registry settings
NAC Profiler discussion providing an overview and covering setup and HA

A Global Knowledge Exclusive: Bonus Lab Credits

You'll receive five extra security e-lab credits (good for 30 days) to review a topic after class, refine your skills, or get in extra practice-whatever lab activities complete your training.

What You'll Learn


Given client network security requirements, how a NAC Appliance deployment scenario will meet or exceed those expectations
Configure the common elements of a NAC Appliance solution
Configure Active Directory Single Sign-On (AD SSO)
Configure VPN Single Sign-On using an ASA with the standard IPSec client and the AnyConnect 3.0 client (SSL)
Configure the NAC Appliance in-band and OOB implementation options
Implement the NAM and NAS High Availability to protect against downtime
Configure Network Scanning to audit clients and clientless hosts
Configure compliance checking using manual and automated settings in version 4.8 of code
Learn the elements of code signing applications needed for remediation
Create custom web page portals based on the location of clients
Allow Active Directory (AD) LDAP Authorization to map AD groups to NAC Appliance Roles
Walk through and configure three different network topologies: in-band, VPN in-band, and OOB
See for yourself the privilege rights needed for installing the Cisco NAA customizing client XML settings
Learn to monitor, maintain, and troubleshoot a NAC solution
NAC Profiler overview, design, and deployment

Who Needs to Attend

Anyone responsible for the design, implementation, or support of a Cisco NAC Appliance installation

Course Outline

Cisco NAC Appliance Solution (NAS)

1. Cisco Self-Defending Networks


Changing Security Landscape
Cisco Host-Protection Strategy
Cisco SDN Initiative
Trust and Identity
Cisco NAC Products

2. Cisco NAC Appliance


Cisco NAC Appliance Solution
Features and Components
Compliance Scenarios
Deployment Options
Configuration Overview
User Interface

3. Cisco NAC Appliance Deployment Options


Out-of-Band (OOB) Deployment
In-Band Deployment
Deployment Options Comparison
NAS Operating Modes
Virtual vs. Real-IP Gateways
Layer 2 vs. Layer 3 NAC Appliance Implementation

4. Configure User Roles


What a User Role Is
Create User Roles
Define and Configure Traffic Policies for User Roles
Create Local User Accounts

5. Implement Cisco NAC Appliance In-Band Deployment


In-Band Process Flow
In-Band Deployment Configurations
Configure the Cisco NAS for In-Band Deployment
Add the Cisco NAS to the Managed Domain
Configure Cisco NAS Interfaces
Add Managed Subnets
Configure Cisco NAS VLAN Settings

6. Configure NAM High Availability (HA)


HA for Cisco NAMs
Establish a Serial Connection Between Managers
Digital Certificate Requirements
Configure the Primary and Standby Cisco NAMs

7. Configure Cisco NAS HA


HA for NAS
Implementation Considerations
Digital Certificate Requirements
Configure the Primary and Standby NAS
Complete the Standby NAS HA Configuration
Test the NAS HA Configuration
Configure DHCP Failover

8. Configure External Authentication


Configure External Authentication Providers
Authenticate Cisco NAC Appliance Users
Kerberos
RADIUS
LDAP
NT Domain
Map Users to User Roles
Test User Authentication
Configure RADIUS Accounting for Users
Add Custom RADIUS Attributes

9. Implement Windows AD SSO


Kerberos Ticket Exchange
Confirming a NAS Ticket
Communications Between the NAS and Active Directory
AD SSO Configuration Checklist
TCP and UDP Ports Required for AD SSO
Configure the NAS for AD SSO
Install Support Tools for Windows 2000 or 2003 Server
Configure the Domain Controller with ktpass.exe

10. Implement Virtual Private Network Single Sign-On (VPN SSO)


Configuration Checklist
Configure a Traffic Filter
Add VPN Authentication Server to NAM
Map VPN Users to Roles on NAM
Enable VPN SSO on the NAS
Adding a VPN Device to the NAS
Configure RADIUS Accounting
Configure the VPN Gateway as a Floating Device
Test VPN SSO

11. Implement Cisco NAC Appliance OOB Deployment


OOB Process Flow
OOB Deployment Considerations
Layer 2 Central and Edge Deployment
Layer 3 Virtual Gateway and Real-IP Gateway
Layer 2 and 3 Clientless Host Options
Cisco NAC Appliance OOB vs. In-Band Setup
Implement Cisco NAS OOB Operating Modes

12. Manage Switches


Implement Switch Management
Configure the Network for OOB Deployment
Configure Group, Switch, and Port Profiles
Configure Port Profiles Adding Switches to the Managed Domain
Configuring SNMP Advanced Settings
Configure Switch Ports to Use Port Profiles
Manage Switch Configuration Settings NAC Appliance Implementation Options

13. Implement Cisco NAC Appliance on a Network


General Setup Tab
User Pages
Configure Cisco NAA Support
Manage Certified Devices
Device Exemption
Viewing User Reports

14. Implement Network Scanning


Configure the Quarantine Role
Implement Nessus Plug-Ins
Test a Scanning Configuration
Customize the User Agreement Page
View Scan Reports

15. Configure the NAM to Implement Cisco NAA on User Devices


Retrieve Updates
Require the Use of the Cisco NAA
Configure the Cisco NAA Temporary Role
Introduce and Create Checks, Rules, and Requirements
Map Requirements to Rules and Roles

16. Configure DHCP


Cisco NAS DHCP Modes
Enable the DHCP Module
Configure IP Ranges (IP Address Pools)
Work with Subnets
Reserve IP Addresses
Configure User-Specified DHCP Options NAC Appliance Monitoring and Administration

17. Monitor a Cisco NAC Appliance Deployment


Cisco NAC Appliance Monitoring
Monitor Online Users
Monitor NAS Health Event Logs
Configure Basic SNMP Support
Configure Syslog Support

18. Administer Cisco NAM


Define the Cisco NAM Administration Module
Set Network and Failover Parameters
Manage Administration Groups and Users
Manage User Passwords
Administer the System Time
Manage SSL Certificates
Manage the Cisco NAC Appliance Software
Protect Your NAM Configuration NAC Profiler

19. NAC Profiler Fundamentals


Cisco Profiler Solution
Components
Use Cases
Management Interface
Features and Profiling Options

20. Deploying NAC Profiler


Deployment Options
Active Collections
Endpoint Discovery Fundamentals
NAC and LDAP Integration
Profiler Events
High Availability

Labs

Lab 1: Remote Lab Familiarization


Log in to the remote lab environment
Launch and log in to the remote lab virtual PCs
Set time zone on remote lab virtual PCs
Log in to and manage remote lab equipment

Lab 2: Bootstrap Primary NAM and NAS


Run setup scripts on NAM and NAS
Log in to the web administration environment
View a common routing issue for the hosts on the same subnet as the NAS
See newer password enhancements in 4.5 software code

Lab 3: Configuring User Roles and Traffic Policies


Configure default user web pages based upon where they are coming from
Create user roles on the NAM
Create traffic policies that map to each user role
Configure new users in the local database

Lab 4: Configure NAS In-Band Virtual Gateway


Connect an in-band NAS to the NAM
Configure NAS as virtual gateway
Configure VLAN mapping
Install the NAA for the first time and determine the rights needed
Install the stub installed
Use the web agent to scan an outside user's PC that does not have local admin rights

Lab 5: Create a High Availability NAM Cluster


Configure the secondary NAM
Confirm connectivity between primary and secondary NAM
Export the private key and SSL certificate of the primary NAM
Import the private key and SSL certificate into the secondary NAM
Configure network and failover settings on primary and secondary NAM
Verify NAM database synchronization
Test failover

Lab 6: Configuring Active Directory Single Sign-On (AD SSO)


Add AD SSO authentication server
Configure traffic policies for the unauthenticated role
Enable the NAS to use AD SSO
Use ktpass.exe to prepare the domain controller
Enable and test agent-based AD SSO

Lab 7: Enhanced SSO with LDAP Group Authorization


Configure an LDAP lookup server
Configure authorized groups in Active Directory (AD)
Associate the lookup server with an authentication provider
Test the solution

Lab 8: Configuring VPN Remote Access


Configure the ASA as a filter device
Configure NAC Appliance to use an ASA 5520 as a floating device
Add VPN authentication server to the NAM
Map VPN users to roles for SSO
Add a RADIUS accounting server to the NAS
Map the ASA 5520 to the accounting server
Configure VLAN mappings to allow internet access through the NAS
Modify IP filters to allow returning internet traffic back through
Test VPN SSO

Lab 9: Configuring NAC VPN SSO


Configure the ASA to communicate with the RADIUS and accounting server
Adjust traffic filters for additional VPN address pools
Use framed IP-address fields in the accounting packet to map VPN users to NAC appliance roles
Use Kiwi CatTools to load ASA version 8.x Code and the AnyConnect client config
Test VPN SSO

Lab 10: Configure Switch for Out-of-Band (OOB)Operation


Delete the In-Band NAS from the NAM
Reconfigure the NAS as OOB virtual gateway
Configure VLAN mapping
Verify switch SNMP configuration
Configure group and switch profiles
Configure the NAM as an SNMP trap receiver
Add switches and configure ports on the NAM
Passive Re-Assessment
Examine reporting

Lab 11: Configuring the NAC Appliance Agent (NAA) for Specific Threats


Configure the general setup for NAA
Allow DNS packets to your network in the temporary role
Create checks and rules
Create a new requirement for users
Associate the requirement to a role
Remediation types and appropriate rights for each
AV check and file distribution
Local application launch
Code signing requirements
Compare manual and automatic remediation
Verify the configuration

Lab 12: Bootstrapping Profiler


Configure Profiler with basic settings
Configure NAC integration
Collector setup
Network device collection

Lab 13: Profiling the Network


Active profiling
Profile reporting

Lab 14: Profiler HA


Set up HA using a pair of profiler managers

Is this NAC course right for you?

Cisco Systems offers two solutions for Network Admissions Control: NAC Appliance and NAC Framework. NAC PLUS is right for you if your NAC solution includes the following elements:


NAC Appliance Manager (NAM)
NAC Appliance Server (NAS)
Cisco Catalyst Switches using OOB access
Cisco ASA/PIX Firewalls (without configuring NAC commands)
Profiler Deployments




Prerequisites & Certificates

Pre-Requisites

Certificates offered

34 Cisco Learning Credits




Cancellation Policy

We require 16 calendar days notice to reschedule or cancel any registration. Failure to provide the required notification will result in 100% charge of the course. If a student does not attend a scheduled course without prior notification it will result in full forfeiture of the funds and no reschedule will be allowed. Within the required notification period, only student substitutions will be permitted.

Reschedules are permitted at anytime with 16 or more calendar days notice. Enrollments must be rescheduled within six months of the cancel date or funds on account will be forfeited.


Map & Reviews




Reviews

This course has not yet been rated by one of our members.

If you have taken a course through this vendor please log into your account and leave feedback for this vendor. You will be helping ensure our members get directed to the best training facilities.

Here are some reviews of the training vendor.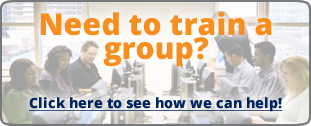 This course currently does not have any dates scheduled. Please call
1-877-313-8881

to enquire about future dates or scheduling a private, in house course for your team.
This page has been viewed 679 times.