CIPT1 - Implementing Cisco Unified Communications IP Telephony Part 1 v8.0
» back to Search Results
This hands-on course prepares you for configuring a Cisco Unified Communications Manager (CUCM) solution in a multisite environment.
Course Outline

Cisco Course v8.0 | Cisco Unified Communications Manager Softwarev8.0 | Prepares you for Cisco Exam 642-447 CIPT1 v8.0.

This hands-on course prepares you for configuring a Cisco Unified Communications Manager (CUCM) solution in a multisite environment.

Focusing primarily on CUCM v7.x/8.x, you will learn basic administrative tasks,
such as configuring users and associating them with phones, as well as more advanced topics, such as unified mobility, Media Gateway Control Protocol (MGCP), H.323 gateways, and media resources.

In today's business world, globalization is key, so you will build dial plans to place on-net and off-net phone calls in North American and European sites. You'll learn how to globalize your dial plan using E.164 addressing and how to implement routing and calling privileges based on location.

Why Global Knowledge?

Our lab environment has been customized to ensure that you learn the skills you need for multisite deployment and globalization in North America. Other training partners provide a more simplistic topology with a HQ site in North America and minimal implementation of the North American Numbering Plan (NANP). Our enhanced labs include:


A focus on the NANP
HQ in North America with multiple branches in North America with overlapping extensions
A branch in Frankfurt
Implement a variable-length on-net dial plan without globalization supporting multiple sites with overlapping extensions
Transition to a globalized E.164 dial plan

Our sophisticated telephony simulation lets you configure PRI and FXO connections to the PSTN, T1-CAS DS0-Groups to a channel bank connected to two PBXs, and FXS ports connected to analog phones. Each 2811 router is provisioned with a PVDM2-64 providing DSP resources and a serial card for
WAN connectivity.

What You'll Learn


How the CUCM administrative and service GUIs work
Activate, start, and stop CUCM services
Configure base CUCM components, such as date time groups, device pools, Call Manager groups, and other common elements
Add and delete phones manually and using auto registration
Use the BAT tool to add phones and users and to change configurations
Add users, assign them capabilities, and associate them with phones
Configure phone features: Music on Hold and phone services
Set up media resources to use for MOH and conferencing
The NANP
Build a dial plan including route patterns, route lists, and route groups supporting both the NANP and dialing in Europe
Deploy line/device Class of Service using partitions and calling search spaces and translation patterns for call blocking
Investigate globalization using E.164 addressing
Configure advanced Class of Service capabilities, such as time of day routing, client matter codes, and forced access codes
Call coverage (hunt lists) and configuration
Unified mobility (single number reach)
Configure Presence and Busy Lamp Fields (BLFs)
Configure DSP resources

Who Needs to Attend

Network professionals who install, configure, and manage Cisco Unified Communications solutions.

Course Outline

1. Cisco Unified Communications Manager (CUCM)


Architecture
Deployment and Redundancy Options

2. CUCM Administration


Managing Services and Initial Configuration
Managing User Accounts

3. Single-Site On-Net Calling


Endpoints in CUCM
Implementing IP Phones

4. Single-Site Off-Net Calling


PSTN Gateways in CUCM
CUCM Call Routing Components
CUCM Digit Manipulation
Calling Privileges and Restrictions
Gateway Selection and PSTN Access Features
Call Coverage

5. Implementing Media Resources, Features, and Applications


Configuring CUCM IP Phone Services
Presence-Enabled Speed Dials and Lists

6. Features and Applications for Multisite Deployments
Labs

Global Knowledge Unified Communications CIPT1 Lab Topology

Our investment in enhanced and exclusive labs means you get the experience you need using current software and hardware in North America.

Cisco Unified Communications labs are based on pods. Two students form a team and have control of one pod, referred to by the letter N. The logical topology for a Global Knowledge Unified Communications pod is illustrated in the lab topology diagram for this course. A central Call Manager cluster deployed by your instructor is used to provide an IP telephony test environment that includes a simulated PSTN complete with 3-digit service codes, overlapping 7- and 10-digit patterns, and 11-digit and international patterns. Each pod also contains 2811 Integrated Services Routers running IOS 15.0(1)M2. The PSTN is accessible via a PRI, FXO ports, and SIP trunks. Global Knowledge lab topologies include Headquarters, Branch A, Branch B (with extensions that overlap with Branch A), and a Frankfurt branch. CIPT1 uses Headquarters and a
Frankfurt branch.

Each pod has three IP phones. Two of the phones are internal and the third is a test phone used to simulate outside callers. Cisco IP Communicator is used for phones at the HQ and Branch sites. Each pod has a CUCM Publisher.

Lab 1: Topology and Deployment
Lab 2: CUCM Initial Setup
Lab 3: Users: End Users
Lab 4: Enhanced - Users: Application Users
Lab 5: User Management: Bulk Administration Tool (BAT)
Lab 6: Exclusive - HQ Common Device Configuration
Lab 7: Enhanced - Basic Cisco IP Phone and IP Communicator Configuration
Lab 8: IP Phone Hardening
Lab 9: BAT: Phones
Lab 10: Configuring SIP Endpoints (Optional)
Lab 11: MGCP Gateway Lab: Global Protocol Configuration
Lab 12: MGCP Gateway Lab: PRI Incoming
Lab 13: Enhanced - H.323 Gateway Lab: Global Protocol Configuration
Lab 14: Exclusive - H.323 Gateway Lab: FXO Incoming
Lab 15: Enhanced - Dial Plan Lab: PRI Outgoing to PSTN
Lab 16: Exclusive - Dial Plan Lab: FXO Backup for 911
Lab 17: Enhanced - Dial Plan Lab: Line/Device - Geographic Routing
Lab 18: Exclusive - Dial Plan Lab: European Branch Deployment
Lab 19: Exclusive - Dial Plan Lab: European Branch Dial Plan
Lab 20: Enhanced - Dial Plan Lab: E.164 and Globalization
Lab 21: Enhanced - Dial Plan Lab: Line/Device Class of Service
Lab 22: Enhanced - Class of Service Lab: Additional Applications
Lab 23: Hunt Lists and Call Coverage (Optional)
Lab 24: Music on Hold and Software Conference Resources
Lab 25: DSP Resources
Lab 26: Users Features: IP Phone Services
Lab 27: Presence and BLF
Lab 28: Unified Mobility

Optional Feature Labs

Lab 29: Exclusive - Platform Administration
Lab 30: Exclusive - Users Features 1: Softkeys and DND
Lab 31: Exclusive - Users Features 2: Call Park and Pickup
Lab 32: Exclusive - Users Features 3: Shared Lines and Barge
Lab 33: Exclusive - Users: Managing Users via LDAP Integration

Optional Legacy Port Labs

Lab 34: Exclusive - MGCP Gateway Lab 4: FXS Endpoints (Optional)
Lab 35: Exclusive - MGCP Gateway Lab 5: T1-CAS Endpoints (Optional)
Lab 36: Exclusive - Dial Plan Lab 4: MGCP T1-CAS (Optional)






Prerequisites & Certificates

Pre-Requisites

CVOICE - Implementing Cisco Unified Communications Voice over IP and QoS v8.0

Certificates offered

35 Cisco Learning Credits




Cancellation Policy

We require 16 calendar days notice to reschedule or cancel any registration. Failure to provide the required notification will result in 100% charge of the course. If a student does not attend a scheduled course without prior notification it will result in full forfeiture of the funds and no reschedule will be allowed. Within the required notification period, only student substitutions will be permitted.

Reschedules are permitted at anytime with 16 or more calendar days notice. Enrollments must be rescheduled within six months of the cancel date or funds on account will be forfeited.


Map & Reviews




Reviews

This course has not yet been rated by one of our members.

If you have taken a course through this vendor please log into your account and leave feedback for this vendor. You will be helping ensure our members get directed to the best training facilities.

Here are some reviews of the training vendor.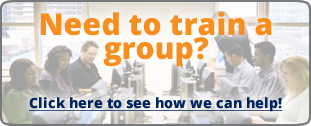 This course currently does not have any dates scheduled. Please call
1-877-313-8881

to enquire about future dates or scheduling a private, in house course for your team.
This page has been viewed 5890 times.