2793A: Implementing and Maintaining Microsoft SQL Server 2005 Reporting Services
» back to Search Results
This three-day instructor-led course teaches students how to implement a Reporting Services solution in an organization.
Course Outline

About this Course
Elements of this syllabus are subject to change.
This three-day instructor-led course teaches students how to implement a Reporting Services solution in an organization. The course discusses how to use the Reporting Services development tools to create reports, and how to use the Reporting Services management and administrative tools to manage a Reporting Services solution.

Audience Profile
This course is intended for information technology (IT) professionals and developers who need to implement reporting solutions by using Microsoft SQL Server 2005 Reporting Services.

Course Outline Module 1: Introduction to Microsoft SQL Server Reporting Services
This module introduces the role that Reporting Services plays in an organization's reporting life cycle, the key features offered by Reporting Services, and the components that make up the Reporting Services architecture.
Lessons
Overview of SQL Server Reporting Services
Installing Reporting Services
Reporting Services Tools
Lab : Using Reporting Services Tools
Exploring Report Designer
Exploring Report Manager
After completing this module, students will be able to:
Describe the features of SQL Server Reporting Services.
Install Reporting Services.
Describe the Reporting Services tools.

Module 2: Authoring Basic Reports
This module introduces the fundamentals of report authoring, including configuring data sources and data sets, creating tabular reports, summarizing data, and applying basic formatting.
Lessons
Creating a Basic Table Report
Formatting Report Pages
Calculating Values
Lab : Creating a Simple Report
Creating a Basic Table Report
Formatting Report Pages
Adding Calculated Values
After completing this module, students will be able to:
Create a basic table report.
Format report pages.
Calculate values for a report.

Module 3: Enhancing Basic Reports
This module introduces navigational controls and some additional types of data regions, and discusses how to use them to enhance a basic report.
Lessons
Interactive Navigation
Displaying Data
Lab : Enhancing a Report
Using Dynamic Visibility
Using Document Maps
Initiating Actions
Using a List Data Region
After completing this module, students will be able to:
Create reports with interactive navigation.
Display data in various formats.

Module 4: Manipulating Data Sets
This module explores data sets to a greater depth, including the use of alternative data sources and interacting with a data set through the use of parameters. Students learn how to dynamically modify the data set underlying a data region by allowing parameters to be sent to the underlying query. They also learn to use best practices to implement static and dynamic parameter lists when interacting with queries and stored procedures.
Lessons
Defining Report Data
Using Parameters and Filters
Using Parameter Lists
Lab : Manipulating Data Sets
Using parameters to restrict query results
Using parameters to filter report data
Creating dynamic parameter lists
Using parameters with a stored procedure
If Time Permits: Displaying all categories in a parameter list
After completing this module, students will be able to:
Define report data.
Use parameters and filters.
Use parameter lists.

Module 5: Using Report Models
This module describes how to create a report model so that business users can create their own reports without using the full Report Designer development environment. Students also learn how to use Report Builder to create a report from a report model.
Lessons
Creating Report Models
Using Report Builder
Lab : Working with Report Models
Creating a Report Model
Using Report Builder to Create a Report
After completing this module, students will be able to:
Create Report Models.
Use Report Builder.

Module 6: Publishing and Executing Reports
This module explains the various options you can use to publish reports to the report server and execute them.
Lessons
Publishing Reports
Executing Reports
Creating Cached Instances
Creating Snapshots and Report History
Lab : Publishing and Executing Reports
Publishing Reports
Executing a Report On Demand
Configuring and Viewing a Cached Report
Configuring and Viewing a Snapshot Report
After completing this module, students will be able to:
Publish reports.
Execute reports.
Create cached instances.
Create snapshots and report history.

Module 7: Using Subscriptions to Distribute Reports
This module describes how to implement subscriptions so that you can distribute reports either automatically by e-mail or by publishing reports to a shared folder.
Lessons
Introduction to Report Subscriptions
Creating Report Subscriptions
Managing Report Subscriptions
Lab : Implementing Subscriptions
Creating a Standard Subscription
Creating a Data-Driven Subscription
After completing this module, students will be able to:
Describe report subscriptions.
Create report subscriptions.
Manage report subscriptions.

Module 8: Administering Reporting Services
This module discusses how to administer the Reporting Services server, how to monitor and optimize the performance of the report server, how to maintain the Reporting Services databases, and how to keep the system secure.
Lessons
Server Administration
Performance and Reliability Monitoring
Administering Report Server Databases
Security Administration
Lab : Administering Reporting Services
Using Reporting Services Configuration Manager
Securing a Reporting Services Site
Securing Items
After completing this module, students will be able to:
Administer the reporting server.
Monitor performance and reliability.
Administer the Report Server databases.
Administer security.

Module 9: Programming Reporting Services
This module explains how to query Reporting Services information programmatically and how to automate report management tasks. Students also learn how to render reports without relying on Report Manager, and how you can extend the feature set of a report server by creating custom code.
Lessons
Querying for Server Information Using a Web Service
Automating Report Management
Rendering Reports
Creating Custom Code
Lab : Programming Reporting Services
Using URL Access to Display a Report
Building a Reporting Services Web Service Client
Using the Report Viewer Control
After completing this module, students will be able to:
Query server information by using a Web service.
Automate report management.
Render reports.
Create custom code.


With (R)Evolution, TekSource is transforming the way IT professionals receive training. Our courses are led by Certified Instructors and supported by online course mentors. Course content is delivered through expert video modules and interactive features, in tandem with virtual lab exercises and progress quizzes. When you take training with TekSource, you get a comprehensive training solution that incorporates the following value add components into one "revolutionary" offering:>

Pre-class Facilitation
We start the learning process well before you arrive at our door with lots of communication and information. Our instructors, coordinators and facilitators will ensure that when course participants arrive, they will have all the tools they need to be successful and students will have already started to learn

In our Facility with Certified instructors
With (R)Evolution, each course is supported by a certified instructor who facilitates, coaches and mentors the students through the learning process - their only job is to ensure our students' success. Students attend class in one day increments (which can be non-consecutive days for multi-day courses).
* Since the course content is provided by the expert video modules, the in-class instructor can devote 100% of their time to individual instruction and guidance.
* Our exclusive consultative learning approach ensures that the needs of each student are assessed and support during and subsequent to the course is tailored to them.

Expert Video Modules
(R)Evolution guarantees consistent, high quality instruction, and uniform delivery of the course material mapped to official vendor course curriculum with no missed topics.
* Content is delivered by World Class Experts and Certified Trainers and it has been edited and produced so that students are presented the best possible delivery of the course material.
* Self Scheduled progress matches the learning speed of each student – it allows for instant review, and results in improved retention.

Interactive Content
Throughout the Learning experience, instruction is reinforced with practical exercises, lab exercises completed in live lab environments and progress checks that give immediate feedback to the student regarding their progress.
* Keeps students engaged, on track and in line with their objectives
* Provides instant feedback, real time results and acts as a measure for the instructor to provide further mentorship

Online Mentoring and Support
The online mentoring support that is included with (R)Evolution starts when the student enters the classroom and continues for 6 months. As both a 3rd training resource in the classroom and as a valuable support service that is available 24/7, students have yet another mechanism to support their learning.
* Reinforces learning and acts as a support during the classroom session
* Assistance applying course concepts
* Access to our facility and ability to re-take some or all of the training is absolute assurance that required learning is received.


Prerequisites & Certificates

Pre-Requisites

Before attending this course, students must have: Working knowledge of Microsoft Windows Server 2003. Working knowledge of networking, including Transmission Control Protocol/Internet Protocol (TCP/IP), Domain Name System (DNS), and Internet Information Services (IIS). Working knowledge of Internet protocols, including Post Office Protocol 3 (POP3) or Internet Message Access Protocol 4 (IMAP4), Simple Mail Transfer Protocol (SMTP), Hypertext Transfer Protocol (HTTP), and Network News Transfer Protocols (NNTP). In addition, it is recommended, but not required, that students have completed: Course 2274, Managing a Microsoft Windows Server 2003 Environment. Course 2275, Maintaining a Microsoft Windows Server 2003 Environment. Course 2276, Implementing a Microsoft Windows Server 2003 Network Infrastructure: Network Hosts. Knowledge of Exchange Server 5.5 or Exchange 2000 Server is beneficial but not necessary

Certificates offered

Certificate of Completion




Cancellation Policy

Cancellations or postponements received more than ten business days prior to the first day of the course, will be subject to a 15% administration fee, and course ware fees where applicable. The cost of the course is payable, in full, for any cancellations or postponements received within ten business days, or less, prior to the first day of the course.



Map & Reviews




Reviews

This course has not yet been rated by one of our members.

If you have taken a course through this vendor please log into your account and leave feedback for this vendor. You will be helping ensure our members get directed to the best training facilities.

Here are some reviews of the training vendor.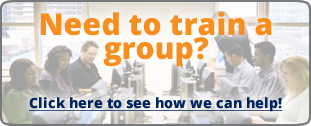 This course currently does not have any dates scheduled. Please call
1-877-313-8881

to enquire about future dates or scheduling a private, in house course for your team.
This page has been viewed 447 times.