Microsoft Office Word 2007 Level 1
» back to Search Results
This course will provide you with the basic concepts required to produce basic business documents.
Course Outline

Word processing is the practice of using computers to create, revise, and save documents for printing and future retrieval.  Level 1, is the first in a series of three Microsoft® Office Word 2007 courses providing you with the basic concepts required to produce basic business documents.

Course Objective:
You will create, edit, and enhance standard business documents using Microsoft® Office Word 2007.

Target Student:
Level 1, is intended for those wanting to gain basic knowledge of working in Microsoft® Word.  Those wanting to pursue their Microsoft Office Specialist certification in Microsoft® Office Word 2007 will find this course useful.

Delivery Method:
Instructor led, group-paced, classroom-delivery learning model with structured hands-on activities.

Performance-Based Objectives:
Upon successful completion of this course, students will be able to:


explore the various components of the Microsoft® Office Word 2007 environment
create a document
edit documents by locating and modifying text
format text
format paragraphs
add tables to a document
add graphic elements to a document
proof documents to make them more accurate
control a document's page setup and its overall appearance

Course Content
The Fundamentals

Starting Word 2007
What's New in Word 2007
Understanding the Word 2007 Program Screen
Understanding the Ribbon
Using the Office Button and Quick Access Toolbar
Using Keyboard Commands
Using Contextual Menus and the Mini Toolbar
Using Help
Exiting Word 2007

Microsoft® Office Word® 2007 Level 1

Document Basics

Inserting and Deleting Text
Saving a Document
Opening a Document
Selecting and Replacing Text
Using Undo, Redo and Repeat
Navigating through a Document
Viewing a Document
Working with the Document Window
Viewing Multiple Document Windows
Previewing and Printing a Document
Closing a Document

Working with and Editing Text

Checking Spelling and Grammar
Using Find and Replace
Using Word Count and the Thesaurus
Inserting Symbols and Special Characters
Cutting, Copying and Pasting Text
Using the Office Clipboard
Moving and Copying Text Using the Mouse

Formatting Characters and Paragraphs

Changing Font Type
Changing Font Size
Changing Font Colour and Highlighting Text
Changing Font Styles and Effects
Creating Lists
Changing Paragraph Alignment
Adding Paragraph Borders and Shading
Changing Line Spacing
Changing Spacing Between Paragraphs
Using the Format Painter
Setting Tab Stops
Adjusting and Removing Tab Stops
Using Left and Right Indents
Using Hanging and First Line Indents

Formatting the Page

Adjusting Margins
Changing Page Orientation and Size
Using Columns
Using Page Breaks
Working with Section Breaks
Working with Line Numbers
Working with Hyphenation
Working with the Page Background
Adding a Cover Page and Page Numbers
Using Headers and Footers

Working with Shapes and Pictures

Inserting Clip Art
Inserting Pictures and Graphics Files
Positioning Pictures
Formatting Pictures
Inserting Shapes
Formatting Shapes
Applying Special Effects to Shapes
Inserting a Text Box
Resize, Move, Copy and Delete Objects
Aligning, Distributing, and Grouping Objects
Flipping and Rotating Objects
Layering Objects



Prerequisites & Certificates

Pre-Requisites

Students should be familiar with using a personal computer, keyboard and mouse. You should be comfortable in the Windows environment and be able to use Windows to manage information on your computer. Specifically, you should be able to launch and close programs; navigate to information stored on the computer; and manage files and folders. Experience working in Windows XP, Vista or Windows 7 operating systems is preferred.

Certificates offered

Certificate of Completion




Cancellation Policy

Cancellation Policy & Satisfaction Guarantee
You may cancel or reschedule your registration without penalty up to 5 business days before your class date.

F.A.Q's...
Training Details
ASAP Training Ltd. is located at 950 - 167 Lombard Avenue, in Exchange District. A training manual is provided. We encourage all students to bring in a USB stick for student files as we no longer hand out course files on a CD.

Finding Us
ASAP Training Ltd. is located in the picturesque downtown Exchange District at 950-167 Lombard Avenue, in the Grain Exchange Building, you can access the building from Rorie Street and Lombard Avenue.

Class Times and Other Details
ASAP Training Ltd. classes begin promptly at 8:30 am and end around 4:00 pm. Our doors open at 8:00 am. Coffee and tea are provided for students. We have a kitchen with a microwave and refrigerator available for student use if they wish to bring their own lunch. Lunch break is one hour from approximately 11:30 to 12:30. A telephone and sitting area are available for student use. Our office is a non-smoking facility and is wheelchair accessible.

Restaurants
There are many restaurants available within walking distance of the school.

Parking
For your convenience, we have also provided a map of the available Parking Lots in proximity to the Grain Exchange Building, indoor and outdoor parking.
http://www.grainexchangebuilding.com/leasing/parking.html


Map & Reviews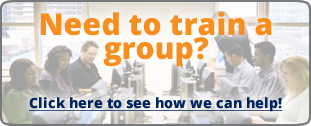 This course currently does not have any dates scheduled. Please call
1-877-313-8881

to enquire about future dates or scheduling a private, in house course for your team.
This page has been viewed 3721 times.