Microsoft Office Word 2007 Level 2
» back to Search Results
In this course, you will create complex documents in Microsoft® Word 2007 by adding components such as, customized lists, tables, charts, and graphics. You will also create personalized Microsoft® Word 2007 efficiency tools.
Course Start Date:

May. 16

Location: Winnipeg

(Map)

Time:

8:30 am - 4:00 pm

(Note on end times)

Please Note: End Times are approximate and depend
on the number or students and pace of the class.
It is important to allow for the class to run a little bit longer,
or finish a little sooner, than expected.

Duration:

1 Day
Delivery Method(s):

Instructor Led

Mentored training is a revolutionary training method
that provides you with the quality training that
you have come to expect, and combines it with
flexible learning and a self paced environment.
For more information click here.

Discount Seats Available:

2

Category:

Microsoft Word Training Courses
Course Outline

In this course, you will create complex documents in Microsoft Word 2007 by adding components such as, customized lists, tables, charts, and graphics. You will also create personalized Microsoft Word 2007 efficiency tools.

Course Objective:
You will create complex documents in Microsoft Office Word 2007 documents and build personalized efficiency tools in Microsoft Word 2007.

Target Student:
This course was designed for persons who can create and modify standard business documents in Microsoft Word 2007, and who need to learn how to use Microsoft Word 2007 to create or modify complex business documents as well as customized Word efficiency tools. It will be helpful for persons preparing for the Microsoft Certified Application Specialist exams for Microsoft Word 2007.

Delivery Method:
Instructor led, group-paced, classroom-delivery learning model with structured hands-on activities.

Performance-Based Objectives
Upon successful completion of this course, students will be able to:


manage lists.
customize tables and charts.
customize formatting with styles and themes.
modify pictures in a document.
create customized graphic elements.
insert content using Quick Parts.
control text flow.
use templates to automate document creation.
perform mail merges.
use macros to automate common tasks.

      
Course Content
Lesson 1: Managing Lists

Topic 1A: Sort a List
Topic 1B: Renumber a List
Topic 1C: Customize Lists

Lesson 2: Customizing Tables and Charts

Topic 2A: Sort Table Data
Topic 2B: Control Cell Layout
Topic 2C: Perform Calculations in a Table
Topic 2D: Create Charts

Lesson 3: Customizing Formatting with Styles and Themes

Topic 3A: Create or Modify a Text Style
Topic 3B: Create a Custom List or Table Style
Topic 3C: Apply Default and Customized Document Themes

Lesson 4: Modifying Pictures

Topic 4A: Resize a Picture
Topic 4B: Adjust Picture Appearance Settings
Topic 4C: Wrap Text Around a Picture

Lesson 5: Creating Customized Graphic Elements

Topic 5A: Create Text Boxes and Pull Quotes
Topic 5B: Draw Shapes
Topic 5C: Add WordArt and Other Special Effects to Text
Topic 5D: Create Complex Illustrations with SmartArt
 
Lesson 6: Inserting Content Using Quick Parts

Topic 6A: Insert Building Blocks
Topic 6B: Create Building Blocks
Topic 6C: Modify Building Blocks
Topic 6D: Insert Fields Using Quick Parts

Lesson 7: Controlling Text Flow

Topic 7A: Control Paragraph Flow
Topic 7B: Insert Section Breaks
Topic 7C: Insert Columns
Topic 7D: Link Text Boxes to Control Text Flow

Lesson 8: Using Templates to Automate Document Creation

Topic 8A: Create a Document Based on a Template
Topic 8B: Create a Template

Lesson 9: Automating Mail Merges

Topic 9A: Perform a Mail Merge
Topic 9B: Mail Merge Envelopes and Labels
Topic 9C: Use Word to Create a Data Source

Lesson 10: Using Macros to Automate Tasks

Topic 10A: Perform a Task Automatically Using a Macro
Topic 10B: Create a Macro


Prerequisites & Certificates

Pre-Requisites

Students should be able to use Microsoft Word 2007 to create, edit, format, save, and print basic business documents that contain text, basic tables, and simple graphics.

Certificates offered

Certificate of Completion




Cancellation Policy

Cancellation Policy & Satisfaction Guarantee
You may cancel or reschedule your registration without penalty up to 5 business days before your class date.

F.A.Q's...
Training Details
ASAP Training Ltd. is located at 950 - 167 Lombard Avenue, in Exchange District. A training manual is provided. We encourage all students to bring in a USB stick for student files as we no longer hand out course files on a CD.

Finding Us
ASAP Training Ltd. is located in the picturesque downtown Exchange District at 950-167 Lombard Avenue, in the Grain Exchange Building, you can access the building from Rorie Street and Lombard Avenue.

Class Times and Other Details
ASAP Training Ltd. classes begin promptly at 8:30 am and end around 4:00 pm. Our doors open at 8:00 am. Coffee and tea are provided for students. We have a kitchen with a microwave and refrigerator available for student use if they wish to bring their own lunch. Lunch break is one hour from approximately 11:30 to 12:30. A telephone and sitting area are available for student use. Our office is a non-smoking facility and is wheelchair accessible.

Restaurants
There are many restaurants available within walking distance of the school.

Parking
For your convenience, we have also provided a map of the available Parking Lots in proximity to the Grain Exchange Building, indoor and outdoor parking.
http://www.grainexchangebuilding.com/leasing/parking.html


Map & Reviews

ASAP - New Location
950 167 Lombard Avenue
Winnipeg, MB
Canada R3B 0V3




Reviews

We have not received any reviews specific to this course as yet, however here are some reviews of the training vendor.
Registration is fast, and will take approximately 3 minutes. There is no membership fee.
» You are also welcome to Make an Offer

Not enough budget for this course? Maybe you just love to make deals!
In either case, our Make an Offer feature gives you the opportunity to name
your own price. Try it out, you might get lucky, just keep in mind it can
take up to 1 full business day to get a response!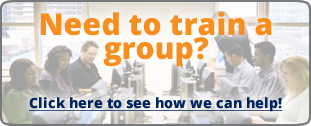 This course is also scheduled on the following dates:
Not interested in this Course?
Tell us why:
This page has been viewed 18 times.