Excel 2007 VBA Macros (2 Days)
» back to Search Results
In Excel 2003: Introduction to VBA you apply the Visual Basic for Applications (VBA) programming language to simplify many of the tasks you learned in Excel 2007: Level 1 and Excel 2007: Level 2.
Course Outline

Course Description

In the previous Excel courses, you used Excel to simplify business tasks, including the creation of spreadsheets, graphs, charts, and formulas that were difficult to create and nearly impossible to maintain using pencil and paper. You now want to simplify your work in the Excel environment by automating many of the repetitive tasks that are part of spreadsheet development. In Excel 2003: Introduction to VBA you apply the Visual Basic for Applications (VBA) programming language to simplify many of the tasks you learned in Excel 2007: Level 1 and Excel 2007: Level 2.

Course Objective

You will use VBA to create macros for automating repetitive tasks in Excel 2007.

Target Student

Students looking to gain the skills necessary to apply VBA to develop macros, format worksheets, create user-interactive macros, work with multiple worksheets, and perform calculations. In addition, students who already have knowledge of the basics of Excel, including how to create, edit, format, and print worksheets that include charts and sorted and filtered data.

Course Content

Lesson 1: Building Solutions


Topic 1A:  Solution Concepts
Topic 1B:  Data Entry Concepts
Topic 1C:  Macro Concepts
Topic 1D:  Programming Concepts

Lesson 2: Macro Basics


Topic 2A:  Planning Macros
Topic 2B:  Recording Macros
Topic 2C:  Executing Macros
Topic 2D:  Maintaining Macros

Lesson 3: VBA Programming Basics


Topic 3A:  Understanding Objects
Topic 3B:  Using the Visual Basic Editor
Topic 3C:  Understanding VBA Code
Topic 3D:  Executing VBA Code
Topic 3E:  VBA Help Reference

Lesson 4: VBA User Form Basics


Topic 4A:  Planning User Forms
Topic 4B:  Designing User Forms

Lesson 5: Deployment Basics


Topic 5A:  Preparing for Deployment
Topic 5B:  Code Security
Topic 5C:  Creating Custom Toolbars
Topic 5D:  Creating Custom Macro Buttons

Lesson 6: Customizing Macros


Topic 6A:  Prompting for User Input
Topic 6B:  Automating Data Entry
Topic 6C:  Recording Absolute vs. Relative References
Topic 6D:  Protecting VBA Source Code

Lesson 7: Enhancing VBA Code


Topic 7A:  Writing Source Code
Topic 7B:  Variable & Constants
Topic 7C:  Writing Tips
Topic 7D:  Logical Operators
Topic 7E:  Flow Control

Lesson 8: Handling Errors


Topic 8A: Handling Errors
Topic 8B: Syntax Errors
Topic 8C:  Logical Errors
Topic 8D:  Run-Time Errors

Lesson 9: Accessing External Data


Topic 9A:  External References
Topic 9B:  ActiveX Data Objects Concepts
Topic 9C:  Connecting to a Database
Topic 9D:  Retrieving Records from a Database

Lesson 10: Excel Automation


Topic 10A:  Automation Concepts
Topic 10B:  Working with Object Models
Topic 10C:  Excel's Object Model
Topic 10D:  Automating Excel with VBScript




Prerequisites & Certificates

Pre-Requisites

Upon successful completion of this course, students will be able to: - Understand key concepts for custom solutions. - Be familiar with basic macro techniques. - Understand how Visual Basics for Applications is used in Excel. - Learn to design and layout a user form & controls for customized dialogue boxes. - Learn how to automate and deploy Excel with visual basics enhancements. - Learn to handle 3 types of errors and enhance source code with variables, constants and logical operators.

Certificates offered

Certificate of Completion




Cancellation Policy

Cancellation Policy & Satisfaction Guarantee
You may cancel or reschedule your registration without penalty up to 5 business days before your class date.

F.A.Q's...
Training Details
ASAP Training Ltd. is located at 950 - 167 Lombard Avenue, in Exchange District. A training manual is provided. We encourage all students to bring in a USB stick for student files as we no longer hand out course files on a CD.

Finding Us
ASAP Training Ltd. is located in the picturesque downtown Exchange District at 950-167 Lombard Avenue, in the Grain Exchange Building, you can access the building from Rorie Street and Lombard Avenue.

Class Times and Other Details
ASAP Training Ltd. classes begin promptly at 8:30 am and end around 4:00 pm. Our doors open at 8:00 am. Coffee and tea are provided for students. We have a kitchen with a microwave and refrigerator available for student use if they wish to bring their own lunch. Lunch break is one hour from approximately 11:30 to 12:30. A telephone and sitting area are available for student use. Our office is a non-smoking facility and is wheelchair accessible.

Restaurants
There are many restaurants available within walking distance of the school.

Parking
For your convenience, we have also provided a map of the available Parking Lots in proximity to the Grain Exchange Building, indoor and outdoor parking.
http://www.grainexchangebuilding.com/leasing/parking.html


Map & Reviews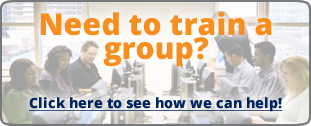 This course currently does not have any dates scheduled. Please call
1-877-313-8881

to enquire about future dates or scheduling a private, in house course for your team.
This page has been viewed 851 times.