Microsoft Office Excel 2007 Level 2
» back to Search Results
In this course, you will use Microsoft® Office Excel® 2007 to streamline and enhance your spreadsheets with charts, tables and formulas.
Course Outline

In Microsoft® Office Excel® 2007: Level 1, you created, edited, formatted, and printed basic spreadsheets. You now have a need to streamline repetitive tasks and display spreadsheet data in more visually effective ways. In this course, you will use Microsoft® Office Excel® 2007 to streamline and enhance your spreadsheets with charts, tables and formulas.

Course Objective
You will apply visual elements and advanced formulas to a worksheet to display data in various formats.

Target Student
The target students for this course are students who desire to gain the skills necessary to create charts, sort and filter data, analyze data.

Performance-Based Objectives
Upon successful completion of this course, students will be able to:


create and modify charts
calculate with advanced formulas
organize data using tables
sort and filter data

Course Content

Lesson 1: Creating and Working with Charts


Creating a Chart
Resizing and Moving a Chart
Change Chart Type
Applying Built-in chart Layouts and Styles
Working with Chart Labels, Axes and Backgrounds
Working with Chart Analysis Commands
Formatting Chart Elements
Changing a Charts Source Data
Using Chart Templates

Lesson 2: More Functions and Formulas


Formulas with Multiple Operators
Inserting and Editing a Function
Autocalculate and Manual Calculation
Defining Names
Using and Managing Defined Names
Displaying and Tracing Formulas
Understanding Formula Errors

Lesson 3: Working with Data Ranges

Sorting by One Column
Sorting by Colours or Icons
Sorting by Multiple Columns
Sorting by a Custom List
Filtering Data
Creating a Custom AutoFilter
Using Advanced Filter

Lesson 4: Working with Tables


Creating a Table
Working with Table Size
Working with the Total Row
Working with Table Data
Summarizing a Table with a PivotTable
Using the Data Form
Using Table Styles
Using Table Style Options
Creating and Deleting Custom Table Styles
Convert or Delete a Table

Lesson 5: Appendix of Common Functions


Using Logical Functions (IF)
Using Financial Functions (PMT)
Using Database Functions (DSUM)
Using Lookup Functions (VLOOKUP)





Prerequisites & Certificates

Pre-Requisites

Before starting this course, students are recommended to have taken or possess equivalent knowledge of Microsoft Office Excel 2007: Level 1.

Certificates offered

Certificate of Completion




Cancellation Policy

Cancellation Policy & Satisfaction Guarantee
You may cancel or reschedule your registration without penalty up to 5 business days before your class date.

F.A.Q's...
Training Details
ASAP Training Ltd. is located at 950 - 167 Lombard Avenue, in Exchange District. A training manual is provided. We encourage all students to bring in a USB stick for student files as we no longer hand out course files on a CD.

Finding Us
ASAP Training Ltd. is located in the picturesque downtown Exchange District at 950-167 Lombard Avenue, in the Grain Exchange Building, you can access the building from Rorie Street and Lombard Avenue.

Class Times and Other Details
ASAP Training Ltd. classes begin promptly at 8:30 am and end around 4:00 pm. Our doors open at 8:00 am. Coffee and tea are provided for students. We have a kitchen with a microwave and refrigerator available for student use if they wish to bring their own lunch. Lunch break is one hour from approximately 11:30 to 12:30. A telephone and sitting area are available for student use. Our office is a non-smoking facility and is wheelchair accessible.

Restaurants
There are many restaurants available within walking distance of the school.

Parking
For your convenience, we have also provided a map of the available Parking Lots in proximity to the Grain Exchange Building, indoor and outdoor parking.
http://www.grainexchangebuilding.com/leasing/parking.html


Map & Reviews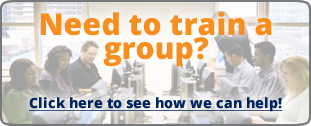 This course currently does not have any dates scheduled. Please call
1-877-313-8881

to enquire about future dates or scheduling a private, in house course for your team.
This page has been viewed 5368 times.