Virtualization with VMware vSphere - ESX 4 and vCenter 4
» back to Search Results
This class is a 5-day intense introduction to virtualization using VMware's immensely popular vSphere™ suite including VMware ESX™4 & vCenter™4. Assuming no prior virtualization experience, this class starts with the basics & progresses to more advanced
Course Outline

Format: 5 Day Instructor lead training
Version: Covers VMware vSphere 4 including ESX 4 and vCenter 4
Delivery: Remote access to dedicated rack of servers with one server/student, 2 kit servers and a SAN
Lab Time: 40+% of class time is devoted to hands-on labs

Overview This class is a 5-day (optional 4-day) intense introduction to virtualization using VMware's immensely popular vSphere™ suite including VMware ESX™ 4 and vCenter™ 4. Assuming no prior virtualization experience, this class starts with the basics and rapidly progresses to more advanced topics. More than 40% of class time is devoted to labs so concepts and skills are reinforced.

Initial labs focus on installation and configuration of stand-alone ESX servers.
As the class progresses, shared storage, networking and centralized management are introduced. The class then continues on to more advanced topics including resource balancing, high availability, back up and recovery, troubleshooting and more. Disaster recovery, rapid deployment, hot migration and workload consolidation are also covered.

This class is unique in its approach; which is to identify common IT pain points and then clearly explain and demonstrate how virtualization delivers immediate, tangible benefits (e.g.: reduced capital and operational costs, greater consistency, responsiveness, reduced administration, server
consolidation, etc.). Each topic is presented from the perspective of delivering key business and/or economic value – not just the technical or mechanical aspects of the software.

By the end of the class, attendees will have learned the benefits, mechanics and best practices of virtualization. Attendees will be able to design, implement, deploy, configure, monitor, manage, troubleshoot and secure virtual infrastructure.

Objectives At the end of the course, attendees will be able to:
· Explain the many significant benefits of virtualization
· Install ESX Server according to best practices
· Configure and manage local storage
· Create virtual, distributed virtual, and virtual to physical LAN segments
· Understand and use shared SAN storage including Fibre SAN, iSCSI SAN
· Define and use NAS datastores
· Install, configure and administer VMware vCenter including the Database Server, vCenter and the VI Client
· Create virtual machines and install operating systems and applications into them
· Rapidly deployment of VMs using golden-master templates
· Create clones - one-time copies of virtual machine
· Perform cold and hot migrations virtual machines
· Configure, manage, monitor and secure users and groups
· Understand the benefits and trade offs of network, SAN, VMware Consolidated Back Up and third party back up solutions
· Create and manage load balanced clusters
· Understand, create and manage high availability clusters to protect against VM service loss caused by ESX server failures
· Monitor and tune both ESX and virtual machine performance
· Patch management using vCenter Update Manager
· Understand how VMware and third party products, including operating systems, are impacted by virtualization
· Troubleshoot common problems

Who Should Attend? This class is suitable for:
- System architects or others who need to design virtual infrastructure
- Senior administrators responsible for technical design and implementation of new Virtual Infrastructure projects
- Security specialists responsible for monitor, managing, securing and administering Virtual Infrastructure
- Operators responsible for day-to-day operation of Virtual Infrastructure
- Performance and capacity analysts who need to understand, provision, monitor and performance tune Virtual Infrastructure
- Backup Administrators who need to understand the impact of existing and new back up strategies in a virtual environment
- Business Continuity specialists responsible for disaster recovery and high availability
- Storage administrators who need to understand how Virtual Infrastructure sees and uses Fibre SAN and iSCSI SAN volumes and NAS datastores
- VMware customers and prospects who want to learn how to extract the maximum benefit from their investment in Virtual Infrastructure
- Managers who need an unbiased understanding of virtualization before committing their organization to a virtual infrastructure deployment.

Course Outline Chapter 1 - Virtualization Infrastructure
· Virtualization explained
· How VMware virtualization compares to traditional PC deployments
· Common pain points of physical deployments
· How virtualization effectively addresses issues and brings new
· VMware vSphere software products

Chapter 2 - Stand Alone ESX Server Installation
· Understanding ESXi and full ESX
· Selecting, validating and preparing your server
· Sizing Service Console and VMkernel resources
· Storage controllers, disks and partitions
· Software installation and licensing
· Installation recommendations and best practices
· First look at the VMware Virtual Infrastructure Client

Chapter 3 - Virtual and Physical Networking
· Virtual Machine, IP Storage and management concepts
· vNetwork standard and distributed virtual Switches
· Virtual Switches, Ports and Port Groups
· Sizing Virtual Switches

Chapter 4 - NAS Shared Storage
? Benefits Shared Storage offer to Virtual Infrastructure
? Shared Storage options
? NFS Overview
? Configuring ESX to use NFS Shares
? Troubleshooting NFS connections

Chapter 5 - Virtual Hardware and Virtual Machines
· VM virtual hardware, options and limits
· Sizing and creating a new VM
· Assigning, modifying and removing Virtual Hardware
· Working with a VM's BIOS
· VMware remote console applications
· Installing an OS into a VM
· Driver installation and customization
· VM best practices for monitoring and scalability
· Accessing VMs and servers remotely via the Web
· Understanding what should and should not be virtualized

Chapter 6 - vCenter
· vCenter architectural and feature overview
· vCenter components
· Working with VMware Licensing

Chapter 7 - vCenter Inventory
· vCenter's four views into Virtual Infrastructure
· Role of the datacenter
· Using folders to impart political, geographic or technical boundaries
· Importing ESX hosts into vCenter management
· Troubleshooting vCenter

Chapter 8 - VM Rapid Deployment using Templates, Clones
· Templates - Virtual Machine Golden Master images
· Creating, modifying, updating and working with Templates
· Patching, and refreshing Templates
· Cloning, one time copies of VMs
· Best practices for cloning and templating
· Performance considerations

Chapter 9 - ESX and vCenter Permission Model
· VMware Security model
· Configuring local users and groups
· Managing local permissions
· vCenter security model
· Local, Domain and Active Directory users and groups
· How permissions are applied

Chapter 10 - Advanced Virtual Networking
· Up-linking Virtual and Physical Network segments using NICs
· Distributed virtual switches
· NIC teaming for redundancy and Performance
· Connecting to vLANs
· Enhanced Network Security
· Virtual routers and firewalls
· Assigning physical NICs to VMs

Chapter 11 - Using Fibre and iSCSI Shared Storage
· Fibre SAN overview
· Identifying and using Fibre Host Bus Adapters
· Scanning and Rescanning Fibre SANs
· Partitioning and formatting Fibre SAN Storage
· Multi-pathing in a Fibre SAN environment
· Performance and redundancy considerations and best practices
· iSCSI overview
· Virtual and physical iSCSI adapters
· Creating virtual iSCSI adapters
· Connecting to iSCSI storage
· Scanning and rescanning iSCSI SANS
· Performance and redundancy considerations and best practices

Chapter 12 - VMware File System (VMFS)
· VMFS Overview
· Unique file system properties of VMFS
· Managing shared Volumes
· Creating new VMFS partitions
· Managing VMFS capacity with LUN spanning
· Multi-pathing with Fibre and iSCSI SANs
· VMFS performance considerations

Chapter 13 - Resource Management and Resource Pools
· How ESX delivers resources to VMs
· Shares, Reservations and Limits
· CPU resource scheduling
· Memory resource scheduling
· Disk I/O bandwidth management
· Network bandwidth management
· Resource Pools

Chapter 14 - VM Hot and Cold Migration, Storage VMotion
? Moving Virtual Machines
? Cold Migrations to new ESX hosts, datastores
? Hot Migrations with VMotion
? VMotion requirements
? VMotion dependencies
? How VMotion works – detailed explanation
? Troubleshooting VMotion
? Storage VMotion for hot VM disk migrations

Chapter 15 – Load Balancing w. Distributed Resource Scheduler
· Delegated resource management with Resource Pools
· Resource balanced clusters with VMware Distributed Resource Scheduler
· DRS Cluster configuration and tuning
· Isolation response and per-VM policy overrides

Chapter 16 – Failure Recover with High Availability Clusters
· High Availability options
· Manually take ownership of a VM from a failed server
· VMware High Availability clusters

Day 5 Class Topics The following topics are included in our standard 5-day delivery and would not normally be included in a 4-day delivery.

Chapter 17 – Back Up, Recovery and ESX Updates
· Pro's and Con's of traditional back up strategies
· Backup and recovery with VMware Data Recovery
· Third party back up solutions
· Backing up the ESX Service Console
· Applying ESX patches with VMware vCenter Update Manager

Chapter 18 – Guided Consolidation
· Using Guided Consolidation to identify physical PCs and servers
· Selecting Domains and Workgroups
· Selecting PCs and Servers for monitoring
· Generating recommendations for physical to virtual migrations

Chapter 19 - Consolidation with VMware Converter Enterprise
· VMware Converter overview
· Converting physical machines, virtual machines and OS Images
· Cold migrations of physical machines to virtual machines
· Hot migrations of physical machines to virtual machines
· Performing physical to virtual conversions from Guided Consolidation

Chapter 20 – Effective Performance Monitoring
? VMkernel CPU and memory resource management mechanisms
? Identifying and resolving resource contention
? Monitoring VM and ESX host performance
? Configuring and customizing resource based alarms
? Performance and capacity planning strategies

Chapter 21 – ESX and vCenter Alarms
· VMware Capacity Planner overview
· Finding and monitoring physical workloads
· Reviewing physical server performance data


Prerequisites & Certificates

Pre-Requisites

Attendees should have user, operator or administrator experience on common operating systems such as Microsoft Windows®, Linux™, UNIX™ or other platforms. Experience installing, configuring and managing operating systems, storage systems and or networks is useful but not required. We assume that all attendees have a basic familiarity with PC server hardware, disk partitioning, IP addressing, O/S installation, etc. No Linux command line skills are assumed or required.

Certificates offered

Certificate of completion




Cancellation Policy

Cancellations less than 2 business weeks before the expected delivery date are eligible for a 50% refund, or a credit voucher will be provided for regularly scheduled courses (choice being that of the registrant). Credit Vouchers are transferable within the same company. Please send your cancellation notice to info@itplanit.com.


Map & Reviews




Reviews

This course has not yet been rated by one of our members.

If you have taken a course through this vendor please log into your account and leave feedback for this vendor. You will be helping ensure our members get directed to the best training facilities.

Here are some reviews of the training vendor.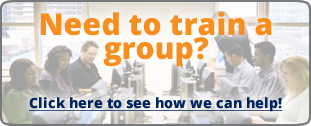 This course currently does not have any dates scheduled. Please call
1-877-313-8881

to enquire about future dates or scheduling a private, in house course for your team.
This page has been viewed 376 times.