Microsoft Word 2003 Intermediate
» back to Search Results
Word 2003 Intermediate is a course that presents skills training and assessment for some of the skill sets that form the Microsoft Office Word 2003 Specialist and Expert exams.
Course Outline

This course provides competency in working with graphics; using advanced formatting options; working with headers, footers and columns; using styles; creating and formatting tables; using basic collaboration features; and using charts, diagrams and organization charts.




Formatting Tools
Working With Templates
Creating Your Document With A Wizard
Opening An Existing Template
Modifying and Saving A Template
Creating A Template
Attaching A Template To A Document
About Global Templates
Using Bullets and Numbering
Types Of Lists
Creating A Bulleted Or Numbered List
Modifying and Removing Bulleted Or Numbered Lists
Restarting Or Continuing A Bulleted Or Numbered List
Using Outlined Lists
Customizing Bullets and Numbers
Using Delineation Tools
Inserting A Section Break
Inserting A Page Break
Inserting A Line Break
Using Page and Line Break Options
Using Columns
Using Headers and Footers
Viewing Headers and Footers
Creating Or Deleting A Header Or Footer
Using The Header/Footer Toolbar
Inserting Dynamic Text
Inserting Page Numbers
Applying Page Settings
Header and Footer Links
Using Paragraph Tools
Viewing Document Markings
Applying Borders
Applying Shading and Patterns
Applying Alignment and Indentation
Applying Spacing

Customizing Your Documents
Using Styles
Applying Styles
Using The Styles Task Pane
Modifying A Style
Creating A Style
Creating A Character Style
Deleting A Style
Using Click and Type Styles
Managing Styles
Organizing Your Styles
Displaying Styles In A Document
Revealing Formatting
Using AutoFormat As You Type
Using AutoFormat
Using Language Tools
Using and Customizing Autocorrect
Using The Research Pane
Using The Thesaurus
Translating A Document
AutoSummarize Your Document
Inserting Pre-Defined Text
Inserting AutoText
Customizing AutoText
Inserting The Date and Time
Inserting A Symbol
Inserting Special Characters
Using Timesaving Tools
Using The Format Painter
Using Themes
Using Smart Tags

Working With Graphics
Basic Graphics Tools
Inserting A Picture From A File
Using The Picture Toolbar
Formatting A Picture
Adding Captions
Using Pre-Defined Graphics
Using WordArt
Using Watermarks
Inserting Clipart
Using The Online Gallery
Inserting Diagrams and Charts
Using An Organization Chart
Inserting A Cycle Diagram
Using A Radial Chart
Inserting A Pyramid Diagram
Inserting A Venn Diagram
Inserting A Target Diagram
Customizing Graphics
Using The Drawing Toolbar
Creating A Drawing
Inserting AutoShapes
Editing AutoShapes
Using 3-D Styles and Shadows
Inserting and Using Text Boxes
Using Objects
Inserting An Object
Selecting, Moving, and Resizing Objects
Object Groups
Arranging Objects
Advanced Graphics Features
Microsoft Office Picture Manager
Using Microsoft Office Clip Organizer
Creating Charts Not Based On Table Data
Customizing Charts Not Based On Table Data

Using Tables
Creating and Editing Tables
Inserting A Table
Drawing A Table
Selecting Cells, Rows and Columns
Inserting and Deleting Cells, Rows and Columns
Merging and Splitting Cells, Columns, Or Rows
Resizing Cells, Columns, Or Rows
Selecting A Table
Moving and Resizing A Table
Applying Basic Formatting
Aligning A Table
Changing Table Spacing
Changing Text Direction
Applying Advanced Formatting
Using AutoFit
Using The Borders and Shading Dialog
Using The Tables and Borders Toolbar To Modify Borders and Shading
Using AutoFormat
Advanced Table Tasks
Sorting Your Data
Using Tables To Do Calculations
Creating A Chart Based On Table Data
Tabbed Text and Tables
Creating An Excel Table
Inserting An Excel Table

Sending A Document
Mail Merge Using The Wizard
Mail Merge Basics
Creating Letters With The Mail Merge Wizard
Creating E-Mail Messages With The Mail Merge Wizard
Creating Envelopes With The Mail Merge Wizard
Creating Labels With The Mail Merge Wizard
Creating A Directory With The Mail Merge Wizard
Manual Mail Merge
Using The Mail Merge Toolbar
About Word Fields
Creating Envelopes and Labels
Using The Letter Wizard
E-Mailing Your Files
E-Mailing A Word Document Within A Message
E-Mailing A Word Document As An Attachment
Setting Message Options
Using E-Mail Features
Faxing From Word
System Requirements
Creating and Sending A Fax
Using Fax Templates




Prerequisites & Certificates

Pre-Requisites

Microsoft Office Word 2003 Introduction

Certificates offered

Certificate of completion.




Cancellation Policy

Cancellations less than 2 business weeks before the expected delivery date are eligible for a 50% refund, or a credit voucher will be provided for regularly scheduled courses (choice being that of the registrant). Credit Vouchers are transferable within the same company. Please send your cancellation notice to info@itplanit.com.


Map & Reviews




Reviews

We have not received any reviews specific to this course as yet, however here are some reviews of the training vendor.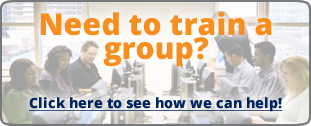 This course currently does not have any dates scheduled. Please call
1-877-313-8881

to enquire about future dates or scheduling a private, in house course for your team.
This page has been viewed 409 times.