AIIM®-Information Organization & Access (IOA) Master Program
» back to Search Results
The IOA Master Training provides you with a detailed coverage of IOA with the main elements from AIIMís IOA Strategy, Practitioner & Specialist training programs in addition to case study exercises. This program covers why, what & how to implement IOA.
Course Outline

The Information Organization & Access (IOA) Certificate Program is designed from global best practices among our 50,000 members. The program covers concepts and technologies for;
• Enterprise search
• Content inventory and classification
• Categorization and clustering
• Fact and entity extraction
• Taxonomy creation and management
• Information presentation
• Information governance

AIIM represents the Information Management community as the global association for both users and suppliers of Enterprise Content Management solutions – the strategies, services and technologies which enable organizations to capture, manage, store, preserve and deliver information to support business processes. We have existed for more than 60 years, and we are a non-profit organization.

Course Development The course objectives and content is defined and reviewed by AIIM Education Advisory Groups in the US and Europe, representing AIIM's more than 50,000 members. These Education Advisory Groups have subject matter experts from the following companies:
Accenture
BearingPoint
Canon
CCRM Associates
CMS Watch
Crown Partners
EMC
Fujitsu
Gartner
Gimmal Group
GlaxoSmithKline
Harris Corporation
JPMorgan Chase
Marion County Health Department
Microsoft
Oracle
Ricoh
Royal Mail
Serco
Standard Chartered Bank
The National Archives of UK
TOWER Software
US Courts
US Department of Treasury
Westminster College
ZyLAB

The course materials were developed by CMS Watch based on requirements and best practices defined by the above members.

Course Description The analyst company Gartner has in recent years been using the term "Information access technology" to include and expand on what they previously called "enterprise search technology". They use the term information access to include a collection of technologies to help you find organize and information.

AIIM introduced the term "Information Organization & Access" (IOA) instead of just "Information Access," since access to information relies on good organization of information. The AIIM Education Advisory Groups have also identified as a priority the development of professional skills focused on the organization of information such that enterprises can make it more readily accessible to further their business objectives. With digital information around the world doubling every three years (according to a UC-Berkeley study), there is an urgent need for "Information Organization & Access" within our industry.

There are three main ways in which people look for information:
(1) Pattern Matching (aka search) – same physical attributes of the sought after information, it contains words or phrases, they exist in certain parts (e.g. title, author), certain words exists close to each other (e.g. clustering), etc.
(2) Semantic Web Navigation, or traversal – knowing of a relevant asset that is linked to other assets, traverse the links looking at related information; sometimes with weighted links.
(3) Classified or Categorized, that is, organized by topic browsing. – This is where we use classification taxonomies and related structured organizations of information.

The first approach relies exclusively on "search." However, the line between search and browse (either by link or by structure) is getting blurrier every day, as clustering and guided navigation enable new ways for enterprises to facilitate useful access to large repositories. At the end of the day, all three approaches rely heavily on metadata. Clearly, to access information properly, first you need to organize it properly.

The AIIM Education Advisory Groups have helped AIIM develop this new training program focusing on how to optimize Findability and Enterprise Search. The course objectives and content was defined and reviewed by the subject matter experts in our Education Advisory Groups, and the course materials were based on this developed by CMS Watch.

The IOA Master Training Class provides you with a detailed coverage of IOA with the main elements from AIIM's IOA Strategy, Practitioner and Specialist training programs in addition to case study exercises. This 4 day training program covers why, what and how to implement IOA.

• The IOA Strategy (Why IOA?) component provides you with the knowledge to get ownership and support by senior executives and users
• The IOA Practitioner (What is IOA?) component covers the parts of IOA, finding, inventorying, and analyzing content; taxonomy; metadata; ontologies, topic maps, and semantic networks; content modelling; introduction to access; content intelligence and text mining; advanced topics in findability; advanced search techniques; search interfaces, document structures; and content finding us
• The IOA Specialist (How to implement IOA?) component covers the implementation of programs and projects, and related tasks such as the business Case for how "IO" leads to better "A"; defining the problem and planning the project; building the right team; user analysis and scenarios; content inventory, aggregation, and analysis; taxonomy, metadata, and content modelling;, architecting a standards-based content/data model; tagging and content organization models; optimizing information access tools; improving findability; governance; and maintenance and management
• The IOA Case (Putting it all together) component allows to you discus, share and learn global best practices for IOA.

Course Objectives: The information organization and access program covers a particularly broad range of issues and topics. As such, breaking it down into four key areas will make a highly complex and challenging topic area much more comprehensible. These segments focus on:
1. Information Organization Strategy
2. Data and Information Structures
3. Technologies
4. Information Access

In the area of information organization strategy, we consider approaches to discovering and preparing data, including content structure, taxonomy creation and management, content clustering, and text mining / entity extraction. We focus on various methods of discoverability and explore with you different ways of understanding an organization's content. We discuss content inventories, cleaning and normalization, and how to leverage subject matter expertise in an organization.
In the data and information structures area, we begin to answer the question of what to then do with our understanding of the information that must be managed and accessed. We include sample collections of information and allow you to take part in a hands-on exercise to create a small taxonomy based on hypothetical business goals. We also highlight considerations around information structure, content granularity, metadata standards, and how different technologies can help with the process of
categorizing content. We also give guidance on folksonomies and other forms of customer-contributed information access methodologies, use case scenarios for information access, and how to maintain and incorporate ongoing input into a taxonomy.

We include consideration to managing access to and delivery of content in heterogeneous environments, and inform you of core issues around federation and collaboration issues regarding multiple data sources.
In the technologies area, we discuss the different technologies that take part in the end-to-end process of information access. Discovery, clustering, categorizing, storing, searching and then presenting content to the end user is often handled by a collection of technologies working in concert. Our training present an end-to-end view of the potential technologies involved in this full process. We also discuss how multiple data sources might play into this equation, and best practices around developing a single
point of information access to multiple data sources, and methodologies for making that multiplicity invisible to the end user attempting to access the information. Throughout this segment, we focus on security and performance -- possibly the two greatest stumbling blocks to successful information access at an enterprise level.

Enterprise Search technology often plays a central role in information access strategies. The underlying concepts of indexing and search are deceptively simple, but actual implementations will vary substantially in emphasis, performance, and approach. Different technologies focus on different phases of the problem; for example, text-mining and auto classification-oriented tools tend to emphasize pre-processing content in the Collection and Indexing phases, while clustering technologies focus on the Post-Processor phase. Enterprises need to plan accordingly.

Finally, our 4th segment reviews the presentation layer and best practices around the usability of information access technologies. What are the best ways to search and present results in different contexts? We touch on faceted browsing, parametric drill-down, and how to deal with the presentation of highly unstructured data in search results. We also touch on how technologies such as RSS use metadata to better target relevant information. We return to our initial list of use-cases and in particular
contrast the needs of the information-grazing knowledge worker and data-seeking transaction processor.

Different information access scenarios require different types of technologies and interfaces.
The knowledge worker may require a free text search interface, while the call center employee may need information access capabilities embedded directly into his separate customer care application.

A major component of the overall training is providing a detailed understanding of how core metadata impacts the entire IOA area. We tackle this both from a technology perspective and end-user perspective as historically many projects have failed due to an over-reliance of end users providing metadata.

It is also important to understand the difference between search and access on the internet, and within the enterprise. We review and instruct you in common terminologies such as fuzzy search, data mining, pattern matching, quorum search, relevance ranking, precision vs. recall, and other key terms.

Course Designation You will be awarded the AIIM IOA Master (IOAM) designation after passing the online exam and case study exercise. This is a new AIIM standard for industry professionalism and knowledge. By earning this designation, you can call yourself an AIIM IOA Master. You can use the associated logo and title on your business card, email signature, web page, etc. The exam and case study exercise are available via the Internet and you must pass these within 3 months of attending the training course.

Benefits of becoming IOA Master (IOAM): • Position yourself to be tomorrow's leader by enhancing your business and professional skills
• Learn global best practices for planning and implementing IOA
• Discover real world solutions and best practices for challenges you face
• Learn from experts in the field who are able to answer your questions, available to address your comments, and willing to accept your feedback

Who should attend AIIM's IOA Master Class? The IOA Master Class is designed for Business Managers, Business Analysts, IT Managers, Compliance Officers, Archivists, Librarians, Risk Managers, Records Managers, and Information Managers, as well as for solution providers, sales consultants, project managers, and technical staff.

Audiences • IT Management
• Technical staff
• Record Management personnel
• Business Unit (line staff & management)
• Implementation team-IT and business
• Suppliers/Solution Providers/Vendors
• Executives
• Change agents
• Users

Course Material You will receive an IOA Workbook and access to supporting IOA online courses and exam.
• The IOA Strategy component will be accompanied by a succinct overview of what IOA covers; the strategy drivers for its introduction that should be considered; the benefits that can be realized; and the impact its introduction can be expected to have on an organization at all levels.
• The IOA Practitioner component will be accompanied by a handout that summarizes the key concepts, including references to authoritative publications and web resources.
• The IOA Specialist component is comprised of (multiple) one-page summaries and checklists summarizing the relevant topics.
• The IOA Case component provides you with a series of case study exercises that gives participants a feel for what is involved, the information that needs to be gathered and processed, the outcomes expected and the amount of effort likely to be involved in a real world situation.

Course Agenda Strategy (Why IOA?)
What is IOA
Learning Objectives
IOA Defined
Content Types
Content Structure
Content Retrieval
Content Presentation
Wrapping Up
Role of IOA in ECM
Learning Objectives
Content as information
Content as infrastructure
Content as process
Wrapping Up
Business Case
Learning Objectives
Business Scenarios - Identifying the Problem
IOA "Soft" Benefits
IOA Sample ROIs
Wrapping Up
IOA as a Practice
Learning Objectives
The role of the information architect
Front-end IA
Back-end IA
Wrapping Up
IOA as a Project
Learning Objectives
Identifying the project
Typical roles on an IOA project team
High-level project structures
Wrapping Up
Caveats, Pitfalls and Best Practices
Learning Objectives
What IOA Project Won't Solve
What IOA Technology Won't Solve
Wrapping Up

Practitioner (What is IOA?)
Parts of IOA
Learning Objectives
Content Structure
Content Intelligence
Content Retrieval
Content Presentation
Wrapping Up
Finding, Inventorying, and Analysing Content
Learning Objectives
Finding Content
Inventorying Content
Analysing Content
Wrapping Up
Taxonomy
Learning Objectives
History
Examples and Applications
Controlled Vocabularies
Folksonomies
Wrapping Up
Metadata
Learning Objectives
Metadata Fundamentals
Dublin Core
Metadata Strategy
Automated Metadata Collection
Wrapping Up
Ontologies, Topic Maps, and Semantic Networks
Learning Objectives
Ontologies
Topic Maps
Semantic Networks
Standards and Tools
Wrapping Up
Content Modelling
Learning Objectives
Structured Content
Content Components and Types
Content Elements
Semantic Structure and Framework
Wrapping Up
Introduction to
Access
Learning Objectives
Access via Browsing
Access via Search
Enterprise Search vs. Web Search
Search within Applications
Wrapping Up
Topics in Findability and Information Retrieval
Learning Objectives
Introduction to Findability and Information Retrieval
Text Mining and Classification
Pattern Search and Extraction
Indexing
Natural Language Processing
Clustering
Multilingual Search
Wrapping Up
Search Techniques
Learning Objectives
Keyword Search
Concept and Fuzzy Search
Taxonomy and Synonym Search
Parametric and Structured Search
Audio and Video Search
Wrapping Up
User Experience of Information Access
Learning Objectives
Access via Browse
Navigation
Faceted Browsing
Directories, Cabinets, Folders
Access via Search
Input
Results
Enhanced Results Features
Wrapping Up

Specialist (How to implement IOA?)
Defining the Problem and Planning the Project
Learning Objectives
Project Prerequisites
Project Phases
Feature Prioritization
Wrapping Up
Business Case: How "IO" Leads to Better "A"
Learning Objectives
Business Case Fundamentals
Types of Business Cases
IOA Business Case
Wrapping Up
User Analysis and Scenarios
Learning Objectives
Know Your Users
Personas
User Scenarios
User Testing
Wrapping Up
Content Inventory, Aggregation, and Analysis
Learning Objectives
Content Inventory
Content Aggregation
Content Analysis
Content Security
Wrapping Up
Taxonomy, Metadata, and Content Modeling: High-Level How To
Learning Objectives
Building a Taxonomy and Creating a Metadata Model
Content Chunking and Granularity
Developing Document Models
Wrapping Up
Architecting a Standards-Based Content/Data Model
Learning Objectives
Why Use Standards?
Standards' Effect on Access
Content/Data Models and Standards
Popular Standards
Wrapping Up
Tagging and
Tagging Interfaces
Learning Objectives
Tagging
Tagging Interfaces
Wrapping Up
Content Organization Models and Tagging Processes
Learning Objectives
Content Organization Models
Tagging Process Models
Content Finding Us
Wrapping Up
Optimizing Information Access Tools and Improving Findability
Learning Objectives
Access Tool Configuration and Tuning
Improving Findability with Use Case Scenarios and Analytics
Compensating for Bad Searches
Wrapping Up
Maintenance and Governance
Learning Objectives
Fundamental Maintenance Processes
Team Structures
Governance Processes
Maturity Models
Maintenance Tools
Wrapping Up

Case (Putting it all together)
Ethics
IOA Scenarios in Business Projects
Putting It All Together
Case Study
Exercise(s)
Summary

Training: • IOA Master Class, 4-days, 9am – 5pm
• Includes access to 20 supporting web modules for 6 months (each approx 1 hour)
• Includes a case study exercise that must be answered within 3 months
• Includes 3 opportunities to take and pass the AIIM IOA Master web exam
• Includes English language delivery and all training materials

Please note that this AIIM IOA Certificate Program is designed to give all participants an appreciation of IOA. You should not expect to gain in-depth expertise in all aspect of IOA from this Program. If you need in-depth expertise you should refer to specialist courses, references or expert assistance.


Prerequisites & Certificates

Pre-Requisites

Certificates offered




Cancellation Policy

Cancellations less than 2 business weeks before the expected delivery date are eligible for a 50% refund, or a credit voucher will be provided for regularly scheduled courses (choice being that of the registrant). Credit Vouchers are transferable within the same company. Please send your cancellation notice to info@itplanit.com.


Map & Reviews




Reviews

This course has not yet been rated by one of our members.

If you have taken a course through this vendor please log into your account and leave feedback for this vendor. You will be helping ensure our members get directed to the best training facilities.

Here are some reviews of the training vendor.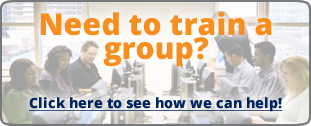 This course currently does not have any dates scheduled. Please call
1-877-313-8881

to enquire about future dates or scheduling a private, in house course for your team.
This page has been viewed 545 times.