Contact Center Manager Certification Training
» back to Search Results
This program is designed for Directors, Managers, Supervisors, and Team Leaders of Contact Centers. Learn and practice new concepts and techniques for dealing with people, tools, and operations more effectively in a management and leadership capacity.
Course Outline

Learn and practice new concepts and techniques for dealing with people, tools, and operations more effectively in a management and leadership capacity.
Broaden your understanding of the unique challenges of managing a contact centre most effectively in a customer service environment and learn new ways to bring about change despite resistance.
Acquire access to unique tools and techniques to use for interviewing, hiring, giving feedback, conducting performance appraisals, coaching, mentoring,and disciplining staff in a contact centre environment.
Handle difficult and challenging people and situations with reduced stress by using a variety of proven assertiveness and conflict management techniques.
Enhance one's effectiveness in leading and facilitating meetings for purposes of information exchange, decision-making, brainstorming, team-building, and customer-related topics, policies, and issues.
Delegate with more focus and confidence to achieve buy-in and commitment from others and achieve quality results that meet customer service standards.
Influence others with and without authority by appealing to mutal interests to attain win-win results emphasizing customer satisfaction.

Program Overview
The manager certification program is comprised of three components which include:

People


Communications with Diverse Styles
Delivering News Diplomatically
Directing Team Performance
Influencing and Persuading
Building Productive Teams
Resolving Conflicts Efficiently
Providing Constructive Feedback
Coaching and Mentoring with Empathy
Leading Change Proactively

Tools


Management Communications Profile
Team Development Tips and Action Plan
Guidelines for Giving and Receiving Feedback
Techniques for Communicating Assertively and Diplomatically
Questionnaire for Stress Management
Email Templates
Guidelines for Coaching and Mentoring Effectively
Resource Tool kit for Modelling Change

Operations


Service Level/Response Time
Managing Factors Affecting Performance
Forecasting and Scheduling
Contact Centre Technology
Facilities Management
Contact Centre Design
Staffing
Managing Turnover
Managing Performance
Training and Development
Employee Satisfaction
Customer Relationship Management
Measuring Customer Satisfaction
Building Relationships with Customers
The Contact Centre as Information Conduit
Contact Centre Mission Statement
Leadership Challenges Unique to a Contact Centre
Contact Centre Leader Advocacy

PEOPLE

This session will focus on highly effective and innovativeconcepts, tools, techniques and how to utilize them to lead a world class service department.

Highlights:


Communicate with more focus and flexibility
Enhance team productivity to achieve performance goals
Provide necessary feedback constructively with diplomacy and tact
Reduce time required for conflict resolution
Coach and mentor others with empathy
Model change proactively as a transformational leader

TOOLS

This segment will provide you with a breadth of tools and frameworks to apply to your business needs.

Highlights:


Complete a management communications profile to identify your strengths and areas for development
Receive tips, guidelines, summaries, templates, and checklists for directing team performance, influencing others, managing stress, and leading change

OPERATIONS

The focus will be to ensure alignment with your overall customer service strategy to gain organizational support to successfully develop and implement plans for your organization.

Highlights:


Managing the work
Managing the staff
Managing the customer relationship
Providing Leadership

People & Tools – Course Content Understanding Your Role


Leading others in customer service management: Allocating time for task and relationship activities
Unique challenges and rewards of customer service supervision and management
Directing others to follow guidelines, policies, and complete requirements correctly and on schedule
Coaching others to enhance work performance, productivity, and customer satisfaction
Mentoring others with high competency and commitment through brainstorming, collaboration, and advice
Entrusting others who are self-directed

Tool: Evaluating your management/supervisory activities

Directing Others


When to choose, advantages, and disadvantages
Tips: do's and don'ts
Directing assertively: Two techniques
Communicating in the directive style using email: guidelines for effectiveness
Leading meetings: tips and techniques for directing changes and performance

Tools: Email and meeting templates

Coaching Others


When to choose, advantages, and disadvantages
Recognizing work styles: the four styles and how to identify and adapt
Tips: do's and don'ts
Coaching others diplomatically: guidelines for giving and receiving feedback
Communicating influentially as a coach: two techniques

Tool: Work style self-assessment

 Mentoring Others


Understanding the difference between "coaching" and "mentoring"
When to/not to mentor others
Tips: do's and don'ts
Motivating and inspiring others: Two methods

Tool: Mentoring Action Plan

Entrusting Others


Distinguishing between "delegating" and "entrusting"
When to/not to entrust
Tips: do's and don'ts Entrusting others: two approaches

Tool: Templates for Entrusting Effectively Using Email

Leading Change


Developing your team: the five team development stages and relative productivity levels to expect
The importance of balancing "task" with "relationship" activities to enhance team performance
Guidelines for leading teams through each stage using directing, coaching, mentoring, and entrusting
Building team synergy, developing teamwork, and getting buy-in and commitment with diverse generations

Tools: Guidelines and Templates for leading different generations

Handling Resistance to Change


The four causes and types of "resistance" and how to identify each one
Managing resistance: two techniques
Addressing and resolving conflicts efficiently: do's and don'ts
Dealing with resistance and conflicts at meetings: checklist
Minimizing "email wars": guidelines
Managing conflicts most effectively: two techniques

Tools: Guidelines and Templates for Conflict Management

Taking Care of Yourself


Avoiding "burn-out": causes and symptoms
Keeping your work style in check: tips
Using all sides of your brain: productivity management techniques
The importance of having a "mentor"
Stress management techniques that work

Tools: Brain Styles Self-assessment and Stress Management Action Planning Template

Operations – Course Content
Managing the Work

Establishing Target Service Level/Response Time


Why the contact centre needs these measures
Understanding the factors that affect service levels and response times
Defining service level and response time – When to utilize each
Establishing service level
Establishing response time
Managing service level and response time


Managing the Factors Affecting Contact Centre Performance


Managing the performance elements the representative controls

Optimizing quality of customer contacts
Adherence to schedule

Managing the performance elements the representative influences but doesn't necessarily control

Average handle time
 First call resolution
Turnover
Employee satisfaction
Customer satisfaction

Managing the performance elements the representative does not control

Average speed of answer
Abandoned and blocked calls
Service level / response time
Contact centre Return on Investment

Understanding Forecasting and Scheduling


Understanding the factors affecting forecasting of required staffing levels
Basic elements of forecasting and scheduling
Managing the real time factors affecting scheduling Understanding the Basics of Contact Centre Technology
Understanding the benefits and challenges of contact centre technologies
Key technologies: the ACD, WMS, IVR, QMS (quality monitoring systems), Telecommuting technologies, CTI, ERMS, Internet, VoIP, CRM, LMS
Creating and managing a technology strategy
Introducing new technology


Facilities Management Issues


Work station planning considerations
Establishing and managing a disaster recovery plan

Managing the Staff

Contact Centre Design


Understanding the factors affecting the contact centre's design
The various design options
Contact centre roles
Agent grouping options – Understanding the advantages of each
Span of control


Staffing in a Contact Centre Environment


Defining the target candidate
Understanding the various staffing options (temporary, part-time, contract, telecommuters, job sharing, outsourcing)
Elements of an effective recruiting plan

Key - establish for learning what works and changing plan accordingly

Identify candidate sources

External
Value of internal career development

Screening – The traditional versus the modern approach

Advantages of the internet

The selection process

Determining 'fit'
Profiling
Interviewing
Reference checking

Critical post-selection elements

The offer
Maintaining a pool of 'almost fits'

The orientation process


Managing Turnover


Tracking turnover
Factors affecting turnover
Costs/Benefits of turnover
Managing turnover

Managing Performance


Setting performance objectives and quality standards
Communicating performance expectations
Supporting the achievement of performance objectives

Monitoring – Uses; Calibration
Coaching and feedback
Training
Performance reviews
Incentives

Dealing with poor performance

Elements of progressive discipline
Managing the discipline process

Motivation principles and techniques

Managing Training and Development


Establishing a training strategy

Understanding the training / coaching mix and the training alternatives

Managing the training program

Evaluating training effectiveness

LMS issues

Measuring and Managing Employee Satisfaction


Understanding the costs of low employee satisfaction
Identifying low employee satisfaction

Precipitators of low satisfaction or poor morale
How management affects employee satisfaction and morale
Conducting employee satisfaction surveys

Improving employee satisfaction

Career and skill development
Succession planning
Cultivating a sense of team
Empowering the employees

Managing the Customer Relationship

Understanding the Customer Relationship


Defining the customer
Customer segmentation
The value of customer loyalty
What the customer wants

What increases customer satisfaction
What increases customer dissatisfaction

Measuring Customer Satisfaction


Indicators of customer satisfaction
Conducting customer satisfaction surveys

Methodology
What to measure

Using the results of a customer satisfaction survey

Building Relationships with Customers


Identifying relationship objectives
Strategies for building relationships
Utilizing CRM technology

The Contact Centre as Customer Information Conduit


What information does (could) the contact centre collect
Establishing and maintaining relationships with appropriate recipients of customer information
Building interdepartmental relationships with the contact centre


Contact Centre Management Challenges

Overcoming the Challenges of Contact Centre People Management


Leadership as a critical part of management in today's contact centre
The evolved role of the manager in the contact centre
The leadership challenges unique to the contact centre
The management challenges unique to the contact centre environment
Optimizing manager effectiveness in the contact centre environment

Advocacy Responsibilities


Creating and maintaining a positive contact centre image
Communicating in the same 'language' as other department leaders


Instructors Bios
Gail Levitt has a PhD in interpersonal communications, teaching and coaching certifications, and extensive work experience in leading and managing diverse individuals and teams in customer service. Her specialties include: leadership development; interpersonal and intercultural communications; emotional intelligence; influencing with and without authority; conflict and stress management.

Gail provides facilitating, coaching, and mentoring to over 1500 leaders, managers, supervisors, and front line staff annually in Canada and the United States. She has written numerous articles and newsletters dealing with customer service issues, and has been a featured guest speaker at many prestigious organizations, including Project World, the Toronto Chapter of the International Customer Service Association, Rotary Clubs International, Canada Post, Toyota, HSBC, Schulich School of Business, the Canadian Army, the Ministry of the Attorney General, and ESRI.

Gail has been involved in designing course materials, instructional training, facilitating group learning, coaching supervisors and managers, and mentoring senior leadership teams through strategic alliances with leading training and developing organizations worldwide.


Jack Green holds an Honours Bachelor Degree in Psychology, as well as Teaching and Counseling Certifications, and advanced degrees in Business Administration and Human Relations.

Jack has authored and co-authored a number of articles in a range of periodicals. In 2000 Jack wrote the book "Contact: A guide for developing effective call centre skills"published by Nelson Thompson and in 2003 "Call Centers: Technology and Techniques" published by Thompson South-Western. He has also authored a chapter in "Breakthrough Customer Service: Best Practices of Leaders in Customer Support"published by John Wiley & Sons, entitled "Using Qualitative Performance Measures to Achieve Performance Improvement".

As part of his commitment to improving capabilities within the Contact Centre industry in Canada, Jack has been involved in developing and teaching post-graduate programs for Contact Centre Managers, in partnership with Seneca College.



Prerequisites & Certificates

Pre-Requisites

Students must register before September 15th.

Certificates offered

May include: workbook, handout(s), test, certificates of completion, refreshments or lunch




Cancellation Policy

Any cancellations received more than 2 weeks prior to event will be refunded in full minus $100.00 administration fee). Cancellations made 1-2 weeks prior to event, will receive 50% refund. Less than 1 week prior to program start, no refund. Replacements are welcome. Note: CSPN has the right to cancel or reschedule its venues due to unforeseen circumstances. If a workshop cancellation occurs, CSPN will refund in full any payments that have been made for that event.


Map & Reviews




Reviews

This course has not yet been rated by one of our members.

If you have taken a course through this vendor please log into your account and leave feedback for this vendor. You will be helping ensure our members get directed to the best training facilities.

Here are some reviews of the training vendor.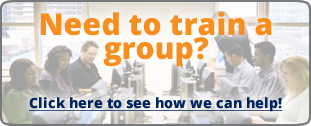 This course currently does not have any dates scheduled. Please call
1-877-313-8881

to enquire about future dates or scheduling a private, in house course for your team.
This page has been viewed 364 times.