Introduction to Business Architecture for the Public Sector (EBA210)
» back to Search Results
Participants of the Introduction to Business Architecture course will learn the role of Business Architecture within Enterprise Architecture.
Course Start Date:

Jan. 11

Location: Ottawa

(Map)

Time:

8:30 am - 4:30 pm

(Note on end times)

Please Note: End Times are approximate and depend
on the number or students and pace of the class.
It is important to allow for the class to run a little bit longer,
or finish a little sooner, than expected.

Duration: 2 days
08:30 AM - 04:30 PM
Delivery Method(s):

Instructor Led

Mentored training is a revolutionary training method
that provides you with the quality training that
you have come to expect, and combines it with
flexible learning and a self paced environment.
For more information click here.

Seats Available:

YES

Category:

Business and Enterprise Architecture Training
Course Outline

Through lecture and participation in case study-driven workshops, you will learn the role of Business Architecture within Enterprise Architecture. You will learn about the use of business models in representing business strategy, operations, information, and work, and you will learn the value and benefits of public sector
reference models.

Students pursuing a university-recognized and/or accredited certificate in Canada or continuing education units in the US must attend at least 90% of class time, participate in class exercises and section-knowledge checks, and score at least 70% on an end-of-class, multiple-choice assessment.

What You'll Learn


Use of business models to:

Rapidly assess business risks and identify opportunities
Plan and design business transformations
Align IT architecture with business strategy
Gain stakeholder consensus and commitment

Use the EBA roadmap to plan EBA project modeling activities
Use reference models in the design of public sector programs, services, and processes to:

Improve efficiency through re-use: better, faster, cheaper
Standardize

Use a business model to represent and improve design of:

Program and services
Value chains of public sector enterprises
Business processes required to provide services

Charter an EBA initiative, including expected outcomes, deliverables, activities, and resource requirements

Who Needs to Attend


Public sector business and IT executives
Program Managers
Business Transformation Directors
Business and IT Project
Leaders
IT architects
IT Analysts and Designers
Enterprise Architects and
Enterprise Architect Program Managers
Policy and Planning Analysts
Program Review Analysts
Business Architects
Business Analysts
Business Designers
Business Solution Consultants
Business Transformation Analysts
Designers

Course Outline

1. What Business Architecture Is


Business Architecture Premise, Drivers, Mission, and Goals
Business Architecture Relative to Other Architectures (e.g., Enterprise, Information, Applications, and Technology Architectures)
Use and Benefits of the Public Sector Reference Model, its Key Components and Relationships
Use and Benefits of Business Models

Representing and Improving the Design of Programs, Services, and Processes
Aligning Organizational Structures, Functions, and Performance Measures
Supporting Project and Portfolio Benefits Planning and Realization

Business Architecture Roadmap and its Use in Planning Project Modeling Activities
Differences and Relationships between Business Analysis and Business Models
Distinguishing between Business Blueprints and Business Roadmaps in Transformation

2. Program Modeling


Program Design within Broader EBA Roadmap
Key Program Concepts and Relationships
Use of Reference Models to Enhance Program Design
Specifying Set of Models Used in Program Modeling, as well as their Applications
Reading, Evaluating, and Applying a Program Logic Model (PLM)

Analyzing and Aligning Changes to Program Outcomes
Representing the Program Contribution to Broader Strategic Objectives

Reading, Evaluating, and Applying a Program and Service Alignment Model (PSAM)

Aligning Service Outputs to Target Group Needs
Structuring Vertical Accountability Relationships

3. Value Chain Modeling


Value Chain Modeling within Broader EBA Roadmap
Key Value Chain Concepts and Relationships
Specifying Set of Models and Applications (Strategic and Tactical) Used in Value Chain Design
Reading, Evaluating, and Applying a Service Integration and Accountability Model (SIAM)

Structuring Horizontal Accountability Relationships
Specifying Business Interoperability and Service Level Requirements

Key Trust Model Concepts, Including Relationship to SIAM

4. Service Modeling: Information


Service Modeling within Broader EBA Roadmap
Key Service Modeling Concepts and Relationships
Specifying Set of Models Used in Service Modeling and their Applications
Reading, Evaluating, and Applying a Semantic Diagram

Information Requirements
Gaining Stakeholder Consensus on Common Language (Semantic Interoperability)

Reading, Evaluating, and Applying a State Transition Diagram

Business Rules
Functional or Process Requirements

Key Information Model Concepts, Including Relationship to Semantic Diagram and State Transition Diagram

5. Service Modeling: Function


Key Function Model Concepts, Including Relationship to Business and System Use Cases
Use of Reference Models to Identify a Complete Set of Program Management, Service Management, and Service Delivery Processes
Reading, Evaluating, and Applying a Business Use Case Diagram

Functional Requirements
Service Processes
Cross-Functional Business Processes

6. Process Modeling: Rules


Process Modeling ithin Broader EBA Roadmap
Key Process Modeling Concepts and Relationships, Including Business Scenarios and Workflows
Specifying Set of Models Used in Process Modeling, as well as their Applications.
Reading, Evaluating, and Applying a Scenario Variation Matrix

Business Rules
Access and Manage Complexity of Workflow Models

Key Policy/Rules Model Concepts, Including Relationship to State Transition Diagram, Workflow Models, and Rules Management Solutions

7. Process Modeling: Network and Workflow


Reading, Evaluating, and Applying a Business Network Model

Logistics Requirements
Supporting Definition of Technical Interoperability Requirements

Reading, Evaluating, and Applying a Workflow Model

Defining the Work
Process Automation Requirements

Key Network Model Concepts, Including Relationship to Business and IT Network Models and Workflow Models

8. EBA Projects and Governance


Chartering an EBA Initiative, Including Stakeholders, Expected Outcomes, Deliverables, Activities, and Resources

Using the EBA Roadmap to Plan EBA Project Modeling Activities
Functions and Tools Required to Govern Re-Use of Business Models




Prerequisites & Certificates

Pre-Requisites

Introduction to Enterprise Architecture for the Public Sector

Certificates offered

14 PMI PDUs




Cancellation Policy

We require 16 calendar days notice to reschedule or cancel any registration. Failure to provide the required notification will result in 100% charge of the course. If a student does not attend a scheduled course without prior notification it will result in full forfeiture of the funds and no reschedule will be allowed. Within the required notification period, only student substitutions will be permitted.

Reschedules are permitted at anytime with 16 or more calendar days notice. Enrollments must be rescheduled within six months of the cancel date or funds on account will be forfeited.


Map & Reviews

Global Knowledge Ottawa
360 Albert Street
Suite 720
Ottawa, Ontario
Canada K1R 7X7




Reviews

We have not received any reviews specific to this course as yet, however here are some reviews of the training vendor.
Registration is fast, and will take approximately 3 minutes. There is no membership fee.
» You are also welcome to Make an Offer

Not enough budget for this course? Maybe you just love to make deals!
In either case, our Make an Offer feature gives you the opportunity to name
your own price. Try it out, you might get lucky, just keep in mind it can
take up to 1 full business day to get a response!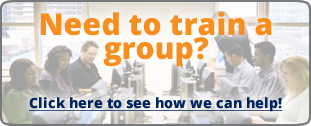 This course is also scheduled on the following dates:
Not interested in this Course?
Tell us why:
This page has been viewed 35 times.