Soils Engineering For Practical Applications (1.2 CEUs)
» back to Search Results
Course Outline

Description: The Soils Engineering for Practical Applications Workshop is a basic geotechnical course which will provide practical knowledge for both generalists and those needs to upgrade their knowledge in geotechnical design field. Each theoretical concept presented will be linked to practical applications in the geotechnical engineering area. The purpose of this workshop is to familiarize participants with the application of basic soil mechanics principles to the design and analysis of simple geotechnical structures including: earth works , bearing capacity of shallow foundations, soil retaining structures and slope stability. In addition the theory of consolidation and practice of site or ground investigation will be discussed. The course objective is to impart to the participants the necessary knowledge and skills to determine the minimum level of geotechnical effort needed on an engineering project and /or how to deal with geotechnical information/personnel on a given project. The participants will develop knowledge and appreciation of geotechnical activities in all project phases and understanding of different soils and how they behave. No prior knowledge of the subject is required; the course content follows a simple starting level into advanced level that will be built step by step in class. The concepts presented in each lesson are concise and specifically directed at a particular practical operation in the geotechnical design process. Recommendations are presented on how to efficiently layout borings, how to minimize approach embankment settlement, and how to transmit design information properly to construction. Basic examples are included in several lessons for hands-on knowledge. OBJECTIVES Course objective is to impart to the participants the necessary knowledge and skills to determine the minimum level of geotechnical effort needed on an engineering project. A high level of interaction between the expert instructor and the students will be used to facilitate the development of knowledge and skills in basic geotechnical concepts and analyses. Upon completion of the course, the participants will have demonstrated learning of the following: Knowledge of the minimum level of geotechnical input in various project phases of an engineering project, Knowledge of the equipment and procedures used to implement a subsurface investigation of soil and rock conditions, Knowledge of the basic soil test procedures and application of soil test results, Knowledge and basic skills in procedures used for determining bearing capacity and settlement of spread footing foundations, The interpretation of field and laboratory test data and derivation of meaningful parameters for geotechnical design * Knowledge of the format and minimum content of an adequate foundation report. Methodologies of soil classification and property testing, basics of clay mineralogy Concepts of pore water pressure, effective stress and capillarity and their implications on soil behaviour including swelling, shrinkage and frost action. One-dimensional settlement and consolidation Concept and measurement of soil shear strength Design implications of consolidation, flow, settlement and shear strength and how the basic concepts can be applied in engineering practice. Introductory analysis of lateral earth pressures Target Audience This course is geared to practicing engineers, technicians and technologists who routinely deal with soils and foundations problems. No theoretical background is required in soil mechanics or foundation engineering although computational skills are necessary for the design sessions. The categories of personnel at all engineering levels who could benefit from this workshop include drillers, Non-soils engineers , Industry tech/sales, representatives , Public works professionals , Engineers-in-training, Project engineers and managers, Architects and landscape architects , Geologists and earth scientists , Civil and other engineers, geotechnical, bridge design, highway design, structural engineers, construction engineers, contractors, owners, or any professional involved in the design, construction, inspection, testing, maintenance and specification of foundations. The greatest impact will be achieved by convincing structural, design, and construction engineers to use procedures from this course as a guide for routine geotechnical work. One of the major benefits of this course is to give engineers an appreciation of activities outside their specialties that influence, or are influenced by, the work of the geotechnical engineer. Workshop Benefits Obtain a working knowledge of soil behavior and many of the basic concepts of soil engineering Learn to know when and where you need soil tests and what types, how to correctly interpret soils reports, what field conditions are unsafe for personnel, and other important considerations Understand soil compaction and use of geosynthetics in earthworks Be prepared to continue on your own with further study of soil and ground engineering Become more effective in your job...whether working on projects with soil construction or working in a support capacity in geotechnical engineering practic At the end of this workshop a participant will be able to: Define what constitutes an engineering soil Explain why different clay minerals exhibit different degrees of activity for example swelling characteristics Describe the fundamental properties of soil particles that are of importance in engineering (mineralogy, shape, size and texture) and their basic influence on soil behaviour. Classify soils according to the Unified classification systems. Relate the meaning and importance of the plasticity or Atterberg limits in soils and have a general feel for typical values of these indexes in soils. Calculate and use all the phase relationship formulae in dry and fully saturated soils. Define the term pore pressure and calculate the pore pressure distribution with depth under hydrostatic conditions. Calculate the coefficient of permeability for soils. Calculate hydraulic gradients using Bernoulli's equation for simple seepage flow problems. State Darcy's law and calculate seepage rates and quantities for one dimensional flow. Calculate flow rates and quantities in homogenous and isotropic or an-isotropic soils by making use of flow nets. Calculate the pore pressure distribution and stability against uplift of hydraulic structures as well as the potential for seepage erosion at the downstream exit. Recognize how stresses are distributed in a soil mass due to external and internal loads and be able to calculate these stresses. Recognize how settlement occurs in soil and be able to calculate settlements based on varying loading and soil conditions. Explain how strength is classified and quantified in soils and how those strength values are used in design. Course Organization The course will be presented by Dr. Gamal Abdelaziz, Ph.D., Senior Geotechnical Engineer (Who has over 25 years of practical and academic experience in soil Mechanics and Foundation Engineering) using a Participant Workbook, a Reference text book, and various visual aids such as slides, transparencies, computer projections, and similar tools. Recommendations are presented on how to efficiently layout borings, and how to transmit design information properly to construction. Reference text book will be referred to from time to time during the course so that the participants can become familiar with its contents. All related American standards and practice codes will be consulted through the course duration. The Participant Workbook is intended to be a set of copies of visual aids and student exercises that closely follows the presentations being made by the instructor. The student exercises are designed to promote the interaction in the classroom, and to illustrate the basic principles and analyses. COURSE CONTENTS Introduction to the Soils Engineering Workshop General Overview of the Geotechnical Input to Engineering Projects SUBSOIL EXPLORATION Purpose of soil exploration Subsurface exploration program Exploratory borings in the field Procedures for sampling soil Observation of water tables Vane shear test Cone penetration test Preparation of boring logs Geophysical exploration Subsoil exploration report Interpretation of soil parameters for foundation design Shallow foundation types and foundation level selection Hands-on student exercise problems begin - bring calculators Introduction to Soil Testing Review Foundation Design Objectives Discuss Processing of Soil Samples in Lab Visual Soil Description System Mock Lab Demonstration of Test Methods Discussion of Lab Exercise Selection of Soil Design Parameters Basic characteristics of soils Identify basic soil groups Measure grain size distribution Measure soil Atterberg limits (PL, LL and PI) Classify soils based on the Unified Soil Classification System (USCS) Calculate soil properties using phase relations Describe the principles of basic field soil sampling methods Soil Compaction Perform compaction tests Draw theoretical and experimental compaction curves Calculate the optimal water content and maximum dry density of a soil Describe typical engineering applications of soil compaction A One-Point Moisture-Density Relations Test for Soils How to empirically develop the optimum moisture contents and maximum dry density for clayey soils Seepage Describe the concepts of the soil water and pore water pressure Use Darcy's law to calculate the steady-state 1D flow Measure hydraulic conductivity and describe typical hydraulic conductivities of gravel, sand and clay soils Calculate the basal stability of excavations in soil Draw flow-nets under steady-state 2D flow conditions and use them for engineering applications, including (1) calculate the flow velocity in isotropic and anisotropic soils, (2) calculate the pore water pressure at any location in soil and (3) calculate the uplifting force due to seepage. Pore pressure, effective stress and capillarity Calculate the effective stress in soil Calculate the capillarity rise and recognize its influence on soil behaviour in engineering practice Describe the impact of frost action and identify frost susceptible soils. Stresses and displacements Describe the soil stress-strain relationship Calculate the stress distribution in soil due to surface loading based on the elastic theory Calculate the stress distribution in soil due to surface loading based on the empirical method Calculate the soil displacement due to surface loading based on the elastic theory Describe the relationship between horizontal and vertical stresses in soil and calculate the horizontal stress in soil knowing the vertical stress Settlement and consolidation Describe the components of soil settlement Describe the soil compressibility Calculate immediate settlement of soil Perform consolidation tests Calculate the preconsolidation pressure, compressibility, coefficient of consolidation and stiffness of soils from consolidation test data Perform design calculation for the final settlement of soils Describe Terzaghi's one-dimensional consolidation theory, including assumptions made during the derivation Calculate the degree of consolidation and degree of settlement of clay soils using analytical and finite difference solutions Describe the concept of secondary consolidation Describe the design implications of soil settlement. Shear Strength of Soils. Define the soil shear strength for short and long term conditions Use Mohr-Coulomb failure criterion to define failure in soil Describe the shear strengths of sand and clay Describe the peak and residual shear strengths of soils Measure the shear strength of sands and clays in lab and in-situ Describe the design implications of the soil shear strength. Slope stability Define the slope stability and factor of safety of slopes Calculate the factor of safety of infinite slopes for long and short term analyses Calculate the factor of safety for planar failure surfaces Conduct short-term slope stability analysis using the stability chart Describe the method of slices to calculate the factor of safety of earth slopes Describe principles and procedures of using computer software for slope stability analysis Describe the implications of slope stability with respect to the design of soil slopes. Retaining Structures Forces on Retaining Structures Stability of Walls and Sheet Piles Allowable Bearing Capacity Tilting and overturning Ultimate Bearing Capacity of Shallow Foundations Introduction General bearing capacity Theory Effect of Water Table on Bearing Capacity Bearing Capacity from SPT and CPT Testing Bearing Capacity of Footings on Slopes Safety Factors in Foundation Design and Allowable Bearing Capacity Student Exercise - Bearing Capacity Student Exercise - Footing Settlement How field data are used. Alternates considered. Analysis methods used. Information presented in Foundation Report. FOUNDATIONS ON DIFFICULT SOILS Introduction Definition and types of collapsible soil Physical parameters for identification Procedure for calculation collapse settlement Foundation design in soils not susceptible to wetting Foundation design in soils susceptible to wetting Case histories of stabilization of collapsible soil Expansive soils Laboratory measurement of swell Classification of expansive soil based on index tests Foundation considerations for expansive soils Liquefaction Expansive soils, heave prediction Soft clays SOIL IMPROVEMENT Correction for compaction of soils with oversized particles Field compaction Compaction control for clay hydraulic barriers Vibroflotation Precompression Sand drains An example of a sand drain application Prefabricated vertical drains (PVDs) Lime stabilization Cement stabilization Fly ash stabilization Stone columns Sand compaction piles Dynamic compaction Shallow foundation bearing capacity improvement using geosynthetics Forum and general discussion Instructor: Dr. Gamal Abdelaziz, P.Eng, MSc. has a Ph.D. in Geotechnical Engineering from Concordia University, Montreal, Canada. Currently he is a senior geotechnical engineer and adjunct professor at Ryerson university, Toronto, Ontario. He has over 22 years of experience in geotechnical and structural engineering, foundation design, teaching, research and consulting in Canada and overseas. Dr. Abdelaziz is a former adjunct professor at University of Western Ontario, London, Ontario, Canada , visiting professor at Ryerson University, Toronto, Canada and part time professor at Seneca College, Toronto, Canada. Dr. Abdelaziz is specialized in numerical modeling for solving sophisticated geotechnical engineering problems with respect to pile foundation and the linear and nonlinear analysis of soil-structure interaction. He designed charts to predict pressures acting on tunnels, and developed analytical model for pile bearing capacity prediction. Dr. Abdelaziz authored a number of technical papers and delivered numerous internal and external workshops on various geotechnical and Municipal engineering topics. Dr. Abdelaziz has been involved in a number of projects in Canada and overseas, such as tunneling, silos, buildings, retaining structures, siphons, irrigation networks and many other civil engineering projects in terms of design and construction. Dr. Abdelaziz is a member in different professional societies such as APEGGA, PEO, CGS, CDA, TAC and ABPA. He is also a reviewer for the Canadian Geotechnical Journal.


Prerequisites & Certificates

Pre-Requisites

None

Certificates offered

1.2 CEUs / 12 PDHs




Cancellation Policy

If you wish to withdraw from a course, you must advise us, in writing, including the official receipt. Our policies regarding refund are:

More than fifteen business days in advance: a full refund minus $50.00 administration charge.

Fifteen or less business days in advance: a transfer to another course or a credit, valid for one year, to another GIC course can be considered. Credits are transferable within your organization.

If the course has been running for more than 2 weeks, or after the course has started, an 80% credit towards another GIC course may be considered, if notice is received before the start date of the second session. After this time, no refunds or credits will be issued. If a speaker is not available due to unforeseen circumstances, another speaker of equal ability will be substituted.

GIC reserves the right to cancel or change the date or location of its events. GIC's responsibility will, under no circumstances, exceed the amount of the fee collected. GIC is not responsible for the purchase of non-refundable travel arrangements or accommodations or the cancellation/change fees associated with cancelling them. Please call to confirm that the course is running before confirming travel arrangements and accommodations.

Refund Policy: Allow up to 30 days for refunds to be processed.



Map & Reviews




Reviews

This course has not yet been rated by one of our members.

If you have taken a course through this vendor please log into your account and leave feedback for this vendor. You will be helping ensure our members get directed to the best training facilities.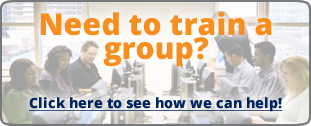 This course currently does not have any dates scheduled. Please call
1-877-313-8881

to enquire about future dates or scheduling a private, in house course for your team.
This page has been viewed 313 times.