Design, Construction and Rehabilitation of Culverts and Channels (1.8 CEUs)
» back to Search Results
By participating in this workshop, you'll focus on the practical application of sound planning, design, construction & maintenance practices for open channels &culverts. Culverts rehabilitation will also be introduced with the state-of-the-practice tools
Course Outline

By participating in this workshop, you will focus on the practical application of sound planning, design, construction and maintenance practices for open channels and culverts. Culverts rehabilitation will also be introduced with the state-of-the-practice tools. An understanding of the hydrological and hydraulic principles that underlie practical design will also be developed. Case studies will be presented to demonstrate in very practical terms the pros and cons of alternative strategies, the pitfalls that can be avoided, and the design features that characterize successful installations. The uniqueness of this workshop is its emphasis on hands on exercises for designing the various components of channel and culvert structures. You will not only leave with the confidence that you understand the concepts but you can also apply the knowledge gained to your projects. This course offers you a solid grounding in both the theory and practical methods of culvert design. Objective
To provide participants with a working knowledge of current methods for designing and rehabilitating effective channels and culverts that minimize their construction and maintenance cost, with an overview of installation and maintenance practices and procedures.

Special Features

You will receive a comprehensive set of course notes with all design charts, graphs and data that will serve for future use
You will write pre-and-post exams that will give you a clear indication of the improvement in your level of understanding of the material
With the "hands-on-how-to" exercises, you will gain valuable skills which you will be able to put to use immediately
You will receive a resource CD including free design software HY-8 and manuals that could be used every day in professional practice. HY-8 software automates culvert hydraulic computations, enables you to analyze the performance of culverts, multiple culvert barrels at a single crossing as well as multiple crossings, roadway overtopping at the crossing and develop report documentation in the form of performance tables, graphs, and key information regarding the input variables
A workshop to practice how to use the software in design will be also conducted in class.
You will also receive the textbook:
Computer Applications in Hydraulic Engineering, 7th Edition which includes state of the art softwares: WaterGEMS, SewerGEMS, StormCAD, SewerCAD, PondPack, FlowMaster, CulvertMaster, as well as in class training on two software packages: CulvertMaster and FlowMaster with design examples.

Learn how to:

Design Storm water drainage systems
Design culverts and channels that are safe, efficient and cost-effective
Choose the best design and rehabilitation methods

You will study techniques for calculating:

Hydraulic design
Inlet and outlet control
Design discharge

Materials Required Standard engineering calculator with scientific functions and a laptop computer to use the software.

Who Should Attend Municipal engineers, developers, planners, consultants, hydraulic engineers, technicians and technologists, designers and other technical personnel responsible for drainage facilities, underground pipe systems, inlets, culverts and catch basins. This course is particularly suitable for those who want a comprehensive review of drainage design methods. This course will benefit anyone involved with the design or design review of culverts in storm drainage, street, highway and storm water detention systems. Including municipal, geotechnical, structural, road, drainage, mining and forestry engineers, developers, planners, consultants, supervisors, and other technical personnel responsible for drainage facilities, open channels and culverts. Program Outline (3 Days - 1.8 CEUs / 18 PDHs)

Introduction and Overview

Soil properties
Pipe hydraulics
Water systems
Wastewater systems
Design for value

Revision of Hydraulics Engineering

Pressure
Hydrostatic pressure
Pressure head
Measurement of pressure
Flow
Continuity of flow
Conservation of energy
Flow in pipes under pressure
Hazen-Williams Equation
Hazen-Williams Nomograph
Flow measurement
Gravity flow in pipes
Manning's Formula
Partial flow in pipes
Open channel flow measurement
Nonuniform open channel flow
Specific energy
Critical flow gradually
Gradually varied flow
Rapidly varied flow
Revision of Hydrology
Hydrologic cycle
Urban hydrologic cycle
Depth, volume, and intensity
Watersheds
Streamflow
Hydrographs
Gagging stations
Droughts
Groundwater
Aquifers
Groundwater flow
Wells

Culvert and Channel Load Estimation: Stormwater Drainage System

Estimating Storm Runoff
Rational method
Runoff coefficients
Rain fall intensity
Time of concentration
SCS Method
Effects of land developments
Layout and design
Best management practices
Storm Water Quality Control
Sedimentation basins
Swales
Bioretention systems
Sanitary Sewer System Design
Peaking factors
Minimum and maximum velocities
Self-cleansing velocities
Minimum pipe size
Capacity design
Infiltration
Sewer pipes
Separation of water main and sewers
Optimum bedding conditions
Cover
Ductile iron pipe location
Crossings
Manholes

Culvert Design

Culvert systems
Culvert hydraulics
Outlet control hydraulics
Friction losses
Entrance minor losses
Exit minor losses
Gradually varied flow analysis
Inlet control hydraulics
Unsubmerged flow
Submerged flow
CulvertMaster software demo
Design workshop using CulvertMaster
Open Bottom/Natural-Bed Box Culverts
Culvert failure case studies

Channel Design

Distinction between ditch and channel design
Hydraulic considerations
Flow resistance design
Specific Energy
Momententum
Uniform flow
Gradually varied flow
Unsteady flow
Stream platforms and the fluvial system
Stable channel design
Tractive forces and permissible velocities
Erosion control
Riprap Design (Examples)
Culvert Design workshop
Channel Design Workshop
FlowMaster software demo
Design workshop using FlowMaster (Examples)
Software Workshop

Culvert Rehabilitation Techniques

Culvert pipe liner and specifications
Sliplining
Segmental sliplining
Effective uses, advantages, and limitations costs
Annular grouting
Standards/specifications
Continuous sliplining
Effective uses, advantages, and limitations
Costs
Close-fit lining
Symmetrical reduction method for close-fit lining
Swagelining/drawdown method for close-fit lining
Folded method for close-fit lining
Deformed/reformed method for close-fit lining
Fold and form method for close-fit lining
Spirally wound lining
Annular grouting
Cured-in-place pipe lining
Pulled-in-place installation method for cured-in place lining
Spray-on lining
Cement-mortar spray-on lining
Multi-Criteria Decision Analysis Software
Determination Of Relevant Criteria and Alternatives Alternative Ratings
Design Life
Capacity Reduction
Abrasion And Corrosion Resistance
Installation Time
Flow Bypass Requirements
Cost
Methods Of Determining Alternative Ranking
Weighted Average Method

Achieve The Learning Outcomes To:

Broaden your understanding of the technical design and installation/repair issues related to transportation, forestry, flood protection and urban drainage use of channels and culverts
Strengthen your skills for channel and culvert design and construction techniques
Learn and practice design methodology by participating in hands-on exercises
Receive information and learn techniques that you can use to enhance the efficiency of channels and culverts
Become knowledgeable about new techniques, technologies and applications for channel and culvert installations
Learn how culvert design that meets the hydraulic, structural and environmental needs of a specific area will provide more cost-effective storm drainage.
Size your open channels and accurately predict their depths of flow (water surfaces)
Select the proper values and use the proper equations for effective drainage system design
Estimate peak flow rates and time of concentration
Gain a solid understanding of drainage design, along with an increased confidence in the results of your design calculations

Instructor Dr. Gamal Abdelaziz, P.Eng, MSc. has a Ph.D. in Geotechnical Engineering from Concordia University, Montreal, Canada.

Currently he is a senior geotechnical engineer with Global Engineering, Edmonton, Alberta, Canada and adjunct professor at Ryerson university, Toronto, Ontario. He has over 22 years of experience in geotechnical and structural engineering, foundation design, teaching, research and consulting in Canada and overseas. Dr. Abdelaziz is a former adjunct professor at University of Western Ontario, London, Ontario, Canada, visiting professor at Ryerson University, Toronto, Canada and part time professor at Seneca College, Toronto, Canada.
Dr. Abdelaziz is specialized in numerical modeling for solving sophisticated geotechnical engineering problems with respect to pile foundation and the linear and nonlinear analysis of soil-structure interaction. He designed charts to predict pressures acting on tunnels, and developed analytical model for pile bearing capacity prediction.

Dr. Abdelaziz authored a number of technical papers and delivered numerous internal and external workshops on various geotechnical and Municipal engineering topics. Dr. Abdelaziz has been involved in a number of projects in Canada and overseas, such as tunneling, silos, buildings, retaining structures, siphons, irrigation networks and many other civil engineering projects in terms of design and construction.

Dr. Abdelaziz is a member in different professional societies such as APEGGA, PEO, CGS, CDA, TAC and ABPA. He is also a reviewer for the Canadian Geotechnical Journal.


Prerequisites & Certificates

Pre-Requisites

Certificates offered

A certificate of completed Continuing Education Units (CEUs) will be granted at the end of this course. Each participant will receive a complete set of course notes and handouts that will serve as informative references.




Cancellation Policy

If you wish to withdraw from a course, you must advise us, in writing, including the official receipt. Our policies regarding refund are:

More than fifteen business days in advance: a full refund minus $50.00 administration charge.

Fifteen or less business days in advance: a transfer to another course or a credit, valid for one year, to another GIC course can be considered. Credits are transferable within your organization.

If the course has been running for more than 2 weeks, or after the course has started, an 80% credit towards another GIC course may be considered, if notice is received before the start date of the second session. After this time, no refunds or credits will be issued. If a speaker is not available due to unforeseen circumstances, another speaker of equal ability will be substituted.

GIC reserves the right to cancel or change the date or location of its events. GIC's responsibility will, under no circumstances, exceed the amount of the fee collected. GIC is not responsible for the purchase of non-refundable travel arrangements or accommodations or the cancellation/change fees associated with cancelling them. Please call to confirm that the course is running before confirming travel arrangements and accommodations.

Refund Policy: Allow up to 30 days for refunds to be processed.



Map & Reviews




Reviews

This course has not yet been rated by one of our members.

If you have taken a course through this vendor please log into your account and leave feedback for this vendor. You will be helping ensure our members get directed to the best training facilities.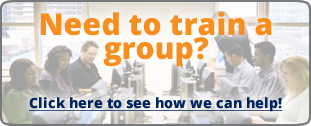 This course currently does not have any dates scheduled. Please call
1-877-313-8881

to enquire about future dates or scheduling a private, in house course for your team.
This page has been viewed 819 times.