Bridge Substructure Design, Construction and Rehabilitation Workshop (1.8 CEUs)
» back to Search Results
This course discusses bridge substructure systems, highlights the more technical aspects of bridge substructure design & rehabilitation. Focusing on components comprising & affecting bridge substructures, this course addresses the various types of each..
Course Outline

As our transportation infrastructure ages, there is an increasing need on the part of owners to demonstrate greater duty of care. Bridges are the most important part of transportation infrastructure. The conception, development and worldwide construction of bridges represents the most interesting and important achievements in civil engineering. Their safe, efficient and economic operation requires that the bridges be designed and constructed so they can be operational with routine maintenance for an extended design life.
This course discusses bridge substructure systems, highlights the more technical aspects of bridge substructure design and rehabilitation.
Focusing on components comprising and affecting bridge substructures, this course addresses the various types of each component and discusses specific selection or design criteria, with emphasis on both traditional and innovative practical solutions in professional applications. Basic concepts and assumptions are described based on HBDC. Introduction to analysis and design of bridge foundations, piers, bridge abutment walls, and retaining walls based on Working Stress, Limit States based on OHBDC, Load Factor based on AASHTO are also covered. In this three day seminar, you will gain a strong working knowledge of the techniques that are applicable to the design of bridges substructures, including shallow and deep foundation, piers, abutment walls and retaining structures. Objective To provide modern approaches to bridge substructures design, maintenance, strengthening and rehabilitation, so that inspection process, assessment, strengthening, rehabilitating / replacing them is accomplished effectively within budget limits. To present practical and economical methods for evaluating, inspecting, strengthening and rehabilitating bridges.

Who Should Attend Engineers, technicians, technologists and managers with responsibility for bridge inspection, safety, design, rehabilitation or management; consultants in small and medium sized companies wishing to bid bridge jobs; engineers in those organizations owning bridges who need to know what design and rehabilitation strategies best apply.

Managers and engineers of national, provincial and local highway agencies, railway bridge engineers, consulting engineers, structural engineers, design engineers, superintendents and contractors who are interested in bridges, regulatory agency staff and others responsible for bridge rating, maintaining, upgrading and safeguarding existing bridges.

Bridge design engineers, planners, bridge contractors, bridge inspectors, supervisors, consulting engineers and contractors involved in design, evaluation, and restoration of highway bridges.

Special Features

You will receive free limited license of UniBear 1.2 for Windows, a program to analyze and design bridge piers, bridge abutment walls, and retaining walls. UniBear performs analysis based on Working Stress, Limit States based on OHBDC 1991, Load Factor based on AASHTO 1992, and Partial Factor based on European codes.

Materials Required Standard engineering calculator and a laptop for software demo. Program Outline (1.8 CEUs / 18 PDHs)

Bridge Engineering and Aesthetics

Bearings
Pier Types
Abutment Types
Abutment Walls
Foundation Types
Subsurface Exploration and Foundation Investigations

Comparison of ASD, LFD, and LRFD

Substructure geotechnical design
Sources of uncertainty
Reliability of material property measurements
Material properties relative to location, direction, and time
Material resistance
Sufficiency and applicability of sampling and testing methods
Accuracy of prediction models used
Load prediction estimates
Advantages and Limitations of ASD, LFD, and LRFD
Fundamentals of LRFD
Loads and Load Combinations
Permanent Loads
Dead Load of Structural
Components and Non-structural Attachments
Dead Load of Wearing Surfaces and Utilities
Horizontal Earth Pressure
Active and Passive Earth Pressure
Lateral Earth Pressures for Non-gravity Cantilevered Walls
Down Drag load
Transient Loads
Foundation Design Loads Factors

Serviceability Performance Limits

Bridge Foundations and Displacements
Vertical Displacement (Settlement)
Differential Settlement
Total Settlement
Vertical Displacement Performance Limits
Horizontal Displacement
Overall Stability

LRFD Theory for Geotechnical Design

Soil and Rock Materials
Soil Identification and Classification Systems
Grain Size Distribution
Soil Plasticity
Rock
Rock Mass Classification Systems
Recovery and RQD
Rock Mass Rating
Effective Stress Profile
Drained vs. Undrained properties
Index Properties
Soil Atterberg Limits
Engineering Properties
Soil Strength
Undrained Strength of Cohesive Soils
Drained Strength of Cohesive Soils
Drained Strength of Cohesionless Soils
Soil Deformation
Consolidation Properties
Elastic Properties
Swell Potential
Rock Strength
Intact Rock Strength
Rock Mass Strength
Hoek-Brown Strength Criteria for Fractured Rock Masses
Rock Deformation
Elastic Properties
Rock Mass Deformation
RQD

Shallow Foundations

Shallow Foundation Design Considerations
Allowable Stress Design Process
Load and Resistance Factor Design Process
Shallow Foundation Design Procedures
Minimum Footing Depth Considerations
Scour Vulnerability
Frost Protection
Service Limit State Design
Overall Stability
Nominal Bearing Resistance
Loads for Consideration
Sequence of Construction
Stress Distribution Beneath Footings
Settlement Computation
Footings on Cohesive Soils
Footings on Cohesionless Soils
Strength Limit State Design
Effective Footing Dimensions and Eccentric Load Limitations
Bearing Resistance of Soil
Location of the Ground Water Table
Embedment Depth
Bearing Resistance on Rock
Resistance factors for evaluation of the strength limit state performance
Extreme Limit State Design
Geotechnical Design Recommendations

Deep Foundations

Deep Foundation Types
Driven Piles
Bored/Excavated Piles and Shafts
Deep Foundation Design Procedures
Deep Foundation Selection Considerations
Load Magnitude, Direction and Type
Constructability
Deep Foundation Design Considerations
Pile Group Configuration
Soil Structure Interaction
Pile Head Fixity
Downdrag
Time-dependent Effects (Relaxation and Setup)
Driven Pile Design
Strength Limit State Design
Geotechnical resistance
Structural resistance
Drivability (structural resistance during driving)
Geotechnical Resistance
Methods for Determining Ultimate Geotechnical Resistance of Piles
Pile Group Resistance
Uplift
Driven Resistance
Examples
Analysis of Deep Foundation Groups
Axial Loads
Lateral loads
Battered Piles
Service Limit State Design
Lateral Response
Group Response
Axial Group Response
Lateral Group Response
Design Examples

Abutment Design

Abutment Design Procedures
Abutment Type Selection
Cantilever
Gravity
Counterfort
Mechanically-stabilized earth (MSE)
Stub, semi-stub, or shelf
Open or spill-through
Integral or semi-integral
Reinforced Concrete Cantilever Abutment Design
Abutment Foundation
Design Example -Sizing a Footing for the Service Limit State
Geotechnical Design at the Strength Limit State
Design Example

Limit State Design of Shallow Foundations on Rock

Application of LRFD
Design Example

Pier Type Selection

Hammerhead
Multi-column bent
Wall type
Pile bent
Single column
Pier Foundation Types

Cast-in-place Gravity and Semi-Gravity Walls

Earth and Water Pressures
Surcharge Loads
Earth Pressures due to Compaction
Water Pressures
Strength Limit States for Design
Failure mechanisms for rigid gravity and semi-gravity walls
Step by Step Design of CIP Gravity and Semi-Gravity Walls
Evaluate Bearing Resistance
Evaluate Overturning
Evaluate Sliding
Check Overall Stability
Evaluate Lateral and Vertical Displacements at the Service Limit State

MSE Walls

Basic Components and Design Principles for MSE Walls
Strength Limit States for MSE Walls
External Stability
Sliding
Limiting Eccentricity
Bearing Resistance
Internal Stability
Tensile Resistance of Reinforcement
Pullout Resistance of Reinforcement
Structural Resistance of Face Elements
Structural Resistance of Face Element Connections
Service Limit States for MSE Walls
Wall Settlement
Lateral Displacement
Overall Stability
External Failure Mechanisms
Design of MSE
Design Example

Bridge Substructure Rehabilitation

Rehabilitation strategies - techniques to strengthen the bridge substructure without replacing it
Bridge substructure assessment
Material deterioration: concrete, steel, timber, fatigue assessment and seismic retrofit
Foundation rehabilitation
Substructure
Rehabilitation/strengthening versus replacement cost

After participating in this course, you will be able to:

Solve some of the common bridge substructure design and construction problems
Evaluate existing bridge substructure and plan their rehabilitation and strengthening program
Design new bridges substructures and foundation
Carry out with confidence substructure rehabilitation
Add to useful life of your bridges with the methods you learn for substructure rehabilitation
Develop a better understanding of the application of the Canadian Highway Bridge Design Code in conducting step-by-step manual calculations for the bridge substructure
Rehabilitate effectively your bridge substructure with the additional insight gained from this course
Choose from top methods used for substructure rehabilitation

Instructor Dr. Gamal Abdelaziz, P.Eng, MSc. has a Ph.D. in Geotechnical Engineering from Concordia University, Montreal, Canada. Currently he is a senior geotechnical engineer with SAGA Engineering, Edmonton, Alberta, Canada. He has over 25 years of experience in geotechnical and structural engineering, foundation design, teaching, research and consulting in Canada and overseas.

Dr. Abdelaziz is a former adjunct professor at University of Western Ontario, London, Ontario, Canada, and visiting professor at Ryerson University, Toronto, Canada and part time professor at Seneca College, Toronto, Canada. He is specialized in numerical modeling for solving sophisticated geotechnical engineering problems with respect to pile foundation and the linear and nonlinear analysis of soil-structure interaction. He designed charts to predict pressures acting on tunnels, and developed analytical model for pile bearing capacity prediction.

Dr. Abdelaziz authored a number of technical papers and delivered numerous internal and external workshops on various geotechnical, structural and Municipal engineering topics. Dr. Abdelaziz has been involved in a number of projects in Canada and overseas, such as tunnelling, silos, buildings, retaining structures, siphons, irrigation networks and many other civil engineering projects in terms of design and construction. He is a member in different professional societies such as APEGGA, PEO, CGS, CDA, TAC and ABPA. He is also a reviewer for the Canadian Geotechnical Journal.


Prerequisites & Certificates

Pre-Requisites

Certificates offered

A certificate of completed Continuing Education Units (CEUs) will be granted at the end of this course. Each participant will receive a complete set of course notes and handouts that will serve as informative references.




Cancellation Policy

If you wish to withdraw from a course, you must advise us, in writing, including the official receipt. Our policies regarding refund are:

More than fifteen business days in advance: a full refund minus $50.00 administration charge.

Fifteen or less business days in advance: a transfer to another course or a credit, valid for one year, to another GIC course can be considered. Credits are transferable within your organization.

If the course has been running for more than 2 weeks, or after the course has started, an 80% credit towards another GIC course may be considered, if notice is received before the start date of the second session. After this time, no refunds or credits will be issued. If a speaker is not available due to unforeseen circumstances, another speaker of equal ability will be substituted.

GIC reserves the right to cancel or change the date or location of its events. GIC's responsibility will, under no circumstances, exceed the amount of the fee collected. GIC is not responsible for the purchase of non-refundable travel arrangements or accommodations or the cancellation/change fees associated with cancelling them. Please call to confirm that the course is running before confirming travel arrangements and accommodations.

Refund Policy: Allow up to 30 days for refunds to be processed.



Map & Reviews




Reviews

This course has not yet been rated by one of our members.

If you have taken a course through this vendor please log into your account and leave feedback for this vendor. You will be helping ensure our members get directed to the best training facilities.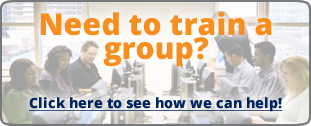 This course currently does not have any dates scheduled. Please call
1-877-313-8881

to enquire about future dates or scheduling a private, in house course for your team.
This page has been viewed 549 times.