Saving Energy Cost by Increasing Boiler and Steam System Efficiencies
» back to Search Results
This course is targeted for individuals who select, manage, supervise, operate or maintain boilers and steam systems. It will enable you to improve the boiler and steam system efficiencies and reduce the system energy costs.
Course Outline

Identifying and benefiting from energy saving opportunities in high energy consuming industrial plants requires a comprehensive understanding of the boilers, combustion, feed water, utilization, condensate, controls as well as the associated steam distribution systems. This course is targeted for individuals who select, manage, supervise, operate or maintain boilers and steam systems. It will enable you to improve the boiler and steam system efficiencies and reduce the system energy costs. Discussions will focus on all aspects of boiler and steam system operation to provide you with information and easy to use best practices to achieve the most efficient operation at the lowest cost. The end result in using these techniques will be reductions in: boiler fuel consumption, environmental impact, water and electricity usage plus chemical treatment costs. This adds up to reduced operating costs for the production and distribution of steam and an improved bottom line for your company. Join us and benefit from this course.

Objective To provide practical techniques for ready application in industrial plants to reduce energy and ownership costs by improving boiler and steam system performance.

Industries That Will Specially Benefit • Chemical industries
• Pulp and paper
• Steel
• Power
• District energy plants
• Automotive parts and assembly plants
• General manufacturing
• Food and beverage manufacturers
• Petroleum refinery
• Pharmaceuticals
• Mining
• Oil and Gas
• Greenhouses
• Any industry that is heavy user of steam

Unique Features This course includes 70% lectures to clarify your fundamentals and 30% 'hands-on touch and feel the equipment' in SPIRAX Steam Centre of Excellence and visit to a modern boiler plant. Through case studies of various industries, you review current best energy saving practices and compare them to your plant's efficiencies. You leave with a repertoire of skills and benchmarking techniques that enable you to prioritize and target those areas in your plant where immediate energy cost-savings can be made with the highest ROI.

Comments by the participants in the last seminar:
"Very good, very experienced, very practical discussion and solutions"
Robert Forest, Carmichael Engineering

"Very knowledgeable speakers with huge experience. Keep doing these kind of courses."
Florentin Topa, IKO Industries Ltd.

Program Outline Day I
Registration And Coffee

Welcome And Introduction

Fundamentals of Steam Generation and Distribution
Gord Fraser, TDS Enterprises
• Course objectives – to reduce energy and ownership costs
• Assessment measures
• Steam generation
• Heat transfer and its barriers
• Thermodynamic principles
• Steam tables

Refreshments And Networking

Boiler Plant Components
Gord Fraser
• Boiler types
• Boiler components
• High pressure tubes
• Fuel system
• Air system
• Feed water system

Lunch

Combustion System Design And Best Practices
Gord Fraser
• Combustion process
• Air/fuel ratios
• Combustion calculations
- weight method
- mol method
• Combustion calculation questions
• Burner management

Controls For Increasing Combustion Efficiency
Gord Fraser And Sharam Pavri, Forbes Marshall Inc.
• Combustion process losses
• Combustion controls
• Control set up

Refreshments And Networking

Case Study I – Boiler Plant In Brewery
Gord Fraser
Discussion

Adjournment

Day II
Workshop I-Combustion Efficiency
Participants work under instructor guidance on problem exercise to calculate combustion efficiency for a boiler plant

Analyzing Boiler Efficiency
Gord Fraser
• Boiler efficiency calculations
- direct method
- indirect method
• Boiler water treatment

Refreshments And Networking

Analyzing Boiler Efficiency II
Gord Fraser
• Boiler blow-down
• Blow-down heat recovery

Lunch

Boiler Economic Optimization
Gord Fraser
• Boiler and components and how they affect boiler
efficiency
• How combustion controls affect boiler efficiency

Refreshments And Networking

Case Study II: Boiler Plant In An Electric Power Plant
Paul Sehl, GE Water And Process Technologies
Discussion

Open Forum On Boilers: Questions And Answers
Gord Fraser And Spirax Sarco Canada Limited

Adjournment

Day III
Boiler Controls
Gerardo Monge, Spirax Sarco Canada Limited
• Pressure and temperature controls - best practices
• Control products
• Sizing and selection
• System design
• Industry best practice

Workshop II-Boiler Efficiency

Participants work under instructor guidance on a problem exercise to calculate boiler efficiency for a Boiler Plant

Refreshments And Networking

Analyzing Steam System Operation
Venkat Venkatesh
• Thermal expansion effects
• Drainage issues
• Insulation losses
• Steam leak losses
• Wet steam effects
• Impacts of non-condensable gases

Laboratory Exercise
Gerardo Monge
Review of pressure and temperature controls for boilers from
Day II and lab exercise

Lunch

Steam Utilization Equipment
Shaibaal Roy
• Steam traps
• Thermostatic
• Mechanical
• Thermodynamic
• Heat Exchanger

Refreshments And Networking

Case Study VII - Boiler And Steam Distribution System
In Petroleum Processing Industry
Discussion

Open Forum-Questions And Answers On Steam
System Efficiency

Adjournment

Day IV
Increasing Steam System Efficiency
Venkat Venkatesh
• Steam trap losses
• Steam trap problems - steam locking, air binding, freezing
• Correct steam trapping
• Steam trap sizing
• Flash steam losses

Refreshments And Networking

Analyzing Condensate Return System Efficiency
Shaukat Sangrar And Charles Elliott
• Lifting of condensate
• Pumping of condensate
• Piping lay-out
• System chemical protection
• Steam system opportunities
• Condensate system opportunities
• Heat recovery options for flash steam
• Pay-back analysis

Lunch

Laboratory Exercises
Spirax Sarco Canada Ltd.
• Lab exercise on pressure, temperature and flow controls for steam
• Design and selection of steam trap, heat exchanger, and steam system

Refreshments And Networking

Advanced Steam Load Calculations
Shaibaal Roy
• Equipment hook-ups
• Energy balance and steam system assessment
• Discussion

Visit to Plant

Adjournment

Day V
Case Study III– Boiler And Steam Distribution System In
Food Processing Industry
Bert Jenkins, Innophos
Discussion

Open Forum On Steam Distribution: Questions And
Answers
Spirax Sarco Canada Ltd.

Prioritizing Energy Saving Actions
Participants in small groups work on a exercise project to prioritize energy saving actions. Each group will make a presentation how they will convince their management to authorize their proposed energy saving project. A discussion will follow to arrive at a consensus on prioritization to save energy. Also, the discussion will lead to generation of quick tips to save energy as well as a list of "What not to do".

Refreshments will be available during the workshop

Concluding Remarks

Lunch

12:40 Final Adjournment

After Participating In This Course, You Will Be Able To:

Apply new techniques to improve boiler and steam system efficiencies
Identify areas where steam losses are reducing plant efficiency
Recognize boiler and steam system losses and calculate their cost to the plant
Use your newly acquired skills to identify boiler and steam system unique problems that affect their operation and efficiency
Itemize the steps that will increase your combustion system efficiency
Select and prioritize the acquisition of boiler and steam system components on the basis of their resultant saving in cost
Distinguish among the various condensate systems to determine the most suitable for your boiler system
Calculate combustion, boiler plant and steam efficiency for your plant
Evaluate for efficiency steam valves and steam traps and locate them for efficient service
Prepare and present a case to convince your management to authorize maximum energy saving project in your boiler plant

Venue Information

Day I and II
EPIC Learning Centre
5759 Coopers Avenue
Mississauga, ON L4Z 1R9
Tel: 1-888-374-2338
Click here to open the map

Day III, IV and V
Spirax Sarco Canada Limited
383 Applewood Crescent
Concord, Ontario L4K 4J3
Phone: (905) 660-5510




Prerequisites & Certificates

Pre-Requisites

Who Should Attend Certified energy managers, boiler and steam operating staff, facility engineers/managers, process, project, and contractors, engineers, maintenance staff and engineers, supervisory personnel, consulting engineers, designers, and anyone involved with the administration, operation, or maintenance of boilers and steam systems in manufacturing and process plants as well as those who are planning on cogeneration for their facilities.

Certificates offered

Certificate of completion




Cancellation Policy

To withdraw from a course, you must send a request, in writing, with the official receipt to our office. Fifteen or more business days in advance: full refund less $50.00 administration charge. Five to fifteen business days in advance: non-refundable credit of equal value for any future EPIC seminar within one year. Credits are transferable within your organization. In case of an unexpected event occurring after this time, you may send someone else to take your place without any additional cost.


Map & Reviews




Reviews

This course has not yet been rated by one of our members.

If you have taken a course through this vendor please log into your account and leave feedback for this vendor. You will be helping ensure our members get directed to the best training facilities.

Here are some reviews of the training vendor.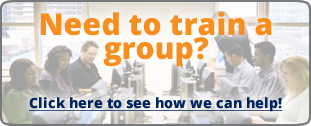 This course currently does not have any dates scheduled. Please call
1-877-313-8881

to enquire about future dates or scheduling a private, in house course for your team.
This page has been viewed 472 times.