Renewable Energy Projects, Distributed Generation and Grid Integration - Challenges, Opportunities and Solutions
» back to Search Results
This course covers renewable energy projects (wind & solar system), from design to the commissioning stage & addresses challenges to wind & solar energy integration from the utility's perspective.
Course Outline

After participating in the seminar, you will be able to:
€¢ identify the challenges and solutions of renewable energy integration into the power grid having
   reviewed the basic modeling and operation of wind and solar park.
€¢ act with understanding of the complex nature of generation and interconnection contracts.
€¢ apply system modeling concepts to wind and solar park systems with the comprehensive understanding
   gained at this course.
€¢ exercise control over cost of renewable energy projects with the understanding of the rationale of
   tariff and some basis of capital cost estimates.

Description
Renewable Energy, particularly Wind and Solar, have become mainstream sustainable- energy technologies and can be used to reduce greenhouse gas emissions. These sustainable resources are changing the energy landscape in Canada and US. These technologies have witnessed a significant global growth.  That is also changing the way how power is generated, transmitted and delivered to load centres. It changes the very nature of our grid system and its behavior. The addition of these intermittent resources requires specialized grid operation, protection, and control techniques and methodologies. Their intermittency remains a major concern for the utility operators and adds significant cost to developer€(TM)s budget. The integration of variable generation offers unique challenges and opportunities.

This course covers from design to the commissioning stage of renewable power projects (wind and solar system) including the various other distributed generation resources such as Fuel Cell and Bioenergy. The course identifies the challenges of integration of these resources from the utility€(TM)s perspective. The course also covers practical strategies that energy generators, project developers and grid operators can deploy to overcome these challenges in a cost-efficient and timely manner. The impacts of wind energy and solar system on the power grid are discussed in detail.

Objectives
€¢ To prepare the next generation of renewable energy leaders and help to develop balanced supply mix scenario
€¢ To develop the framework to solve the technical and commercial challenges in cost effective manner
€¢ To present the viewpoints of the utility and the power generators so that both work with mutual
   understanding and in a cooperative environment

Who Should Attend
Engineers and environmentalist, utility engineers, academia (research analysis), local distribution companies, maintenance staff, construction companies, vendors and suppliers, renewable energy companies, consultants and researchers in wind energy, project finance professionals, law practices specializing in power, renewable energy and grid connection agreements, entrepreneurs, commercial and industrial businesses exploring the option of renewable energy projects

Program Outline

Instructors: Muhammad Amjad, P.Eng., and Corina Rosenberg, P.Eng.

Day I

Welcome, Introduction, Workshop Preview, Learning Outcomes and the Assessment Method

Physics and Engineering of Renewable Energy Technology (Wind and Solar)
€¢ Introduction to the technology behind Wind and Solar Energy
€¢ Introduction to Wind Energy and Turbine Technology: horizontal axis wind turbines, vertical axis wind
   turbines, off-shore and on-shore wind 
   turbines, balance of plant equipment (collection circuit, pad mount, protection and control, substation, SCADA system)
€¢ Introduction of solar energy and technology: photovoltaic(mono-crystalline, polycrystalline and thin-film)
   concentrated solar power, solar water heating, roof top PV systems, off-grid and on-grid system, niche
   market application (telemetry/SCADA, security, telecommunication, etc), cost of PV system, building integrated
   photovoltaic (sustainable building design), balance of plant equipment (combiners, charge controller,
   array structure, inverter, pad mount transformer, switchgear and substation)
€¢ Introduction to other distributed generation resources
   o Fuel Cell for Stationery Power Applications
   o Bioenergy resources

Wind Power and Solar Park System Design Concept and Applications 
€¢ Basic modeling and operation of wind turbines (wind and power studies)
€¢ Basic modeling and operation of solar parks (insolation studies)

Building Large Scale Wind and Solar Park
€¢ Timelines
€¢ Economics of large scale wind and solar parks: cost breakdown, tariffs, capital cost estimates

Green Energy Act/Freed in Tariff/Micro FIT
€¢ Background: Germany/Spain€(TM)s Feed-in-Tariff model, RESOP to FIT transition 
€¢ Application process
€¢ Opportunities under FIT program
€¢ FIT 2.0

Day II

Ontario Power System 
€¢ An overview of Ontario Power System 
€¢ OEB/OPG/ IESO/OPA
€¢ Generation licensing
€¢ Transmission companies
€¢ LDCs
€¢ Electricity retailers
€¢ Ministry of Energy and Infrastructure, OEB
€¢ Transmission system code
€¢ Distribution system code
€¢ Technical interconnection requirements

Planning, Design and Operation of an Electric Power System

Renewable Energy Integration Issues in Canada 
€¢ Understanding intermittency of renewable resources, daily load curve reserve margin, impact on
   system reliability and balancing cost
€¢ Generators and converters used in energy systems, active power control,  power factor control,
   ramp rate, SVC, Statcom, DVAR, power curtailment and automatic generation control
€¢ Grid code requirements (LVRT/ZVRT) 
€¢ Monte Carle simulation and wind forecasting tools
€¢ Main challenges to renewable energy integration from the utility point of view
€¢ Impacts of renewable energy on the power grid, existing and potential solutions 
€¢ Identify the challenges, opportunities, and solutions in this field.
€¢ Cost of interconnection and responsibilities 
€¢ Grid reinforcement costs
€¢ Cost effectively connecting renewable projects - Testing, Legal & Compliance Bottlenecks
€¢ Key factors for  good wind and solar park  site - including line capacity, proximity to substation,
   good resource regime

Contracts and Licensing

Renewable Energy Approval Process 
€¢ Overview
€¢ Wind energy: noise setbacks and other constraints
€¢ Solar energy
€¢ Bio-energy
€¢ Waterpower

Day III

Canadian Utility Requirements (System Impacts Studies and Generation Connection-Hydro One, BC Hydro, Nova Scotia Power, Newfoundland Power)
€¢ System impacts studies and power system modeling techniques
€¢ Generation connection agreements with particular focus on: Hydro One, BC Hydro, NSPI,  and
   Newfoundland Power

System Stability Issue, FERC Regulation and Fault Ride through Capabilities:
€¢ Identify the effects of faults near wind power plants
€¢ Discuss the impact of larger inertia machines on fault characteristics
€¢ Describe low (zero) voltage ride-through requirements
€¢ Identify techniques to comply with fault ride-through requirements

Review wind power plant restoration

SCADA for Power Plants
Real Time Monitoring and Control, Software Components of a SCADA system, SCADA architecture for Renewable Energy, IEC 61850 family of standards: substation design, communication methods, monitoring and control applications

The Human Machine Interface (HMI) Layer
Data presentation rules, tools, objects, animation, analyzing and reporting tools
HMI in Wind Power generation, specifics and challenges, Alarm monitoring solutions, history of alarms and events, reporting for off line analysis
Historical data , example and demonstration

Case Studies and Review of Operational Parks

Questions and Answers and Feedback to Participants on Achievement of Learning Outcomes

Concluding Remarks and Final Adjournment

Faculty

Muhammad Amjad
Mr. Muhammad Amjad, a professional electrical engineer, has nineteen years of multidisciplinary experience in project planning, designing, financing, procurement and construction of renewable and conventional energy projects. He has been actively involved from prefeasibility to the construction and commissioning stage of the project. He has spent several years in engineering consulting, utility and development sectors. He assisted many energy companies, developers and utilities in managing RFP process, contract negotiation and administration. On technical side, he was involved in system engineering, analyzing emerging energy and power markets, remote metering, and SCADA. He assisted in selecting and procuring the capital intensive equipment (Wind Turbines, Solar Panels, Generators, Substation, Transmission and Distribution), saving millions in project development costs. He has been actively involved in engineering and public policy infrastructure projects particularly in energy and power in Canada and overseas. On utility level, he was involved in private power development, utility management, smart metering, and restructuring and transmission lines. Currently, Mr. Amjad is working as the Principal, Electrical Engineering Group at SkyPower Corp.

Corina Rosenberg
Corina Rosenberg, P.Eng., is System Engineering Manager with Curtiss Wright Controls, Engineered Systems. She has over 20 years of experience in system engineering and control systems. She is also a present member of INCOSE (International Council of Systems Engineering) and has served on the board of TASSQ (Toronto Association of Systems and Software Quality) in the past.


Prerequisites & Certificates

Pre-Requisites

Certificates offered

1.8 CEU / 18 PDH




Cancellation Policy

To withdraw from a course, you must send a request, in writing, with the official receipt to our office. Fifteen or more business days in advance: full refund less $50.00 administration charge. Five to fifteen business days in advance: non-refundable credit of equal value for any future EPIC seminar within one year. Credits are transferable within your organization. In case of an unexpected event occurring after this time, you may send someone else to take your place without any additional cost.


Map & Reviews




Reviews

This course has not yet been rated by one of our members.

If you have taken a course through this vendor please log into your account and leave feedback for this vendor. You will be helping ensure our members get directed to the best training facilities.

Here are some reviews of the training vendor.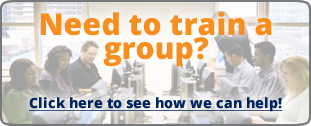 This course currently does not have any dates scheduled. Please call
1-877-313-8881

to enquire about future dates or scheduling a private, in house course for your team.
This page has been viewed 557 times.