Mechanical Engineering for Non-Mechanical Engineers
» back to Search Results
This course is designed to meet the needs of Engineers and Technicians of all disciplines and will also benefit Mechanical Engineers seeking to refresh their knowledge. Exercises illustrating many of the concepts are included in the course.
Course Outline

The procurement, installation and operation of equipment is often under the control of Engineers and Technicians who, although qualified in their own discipline, may not have received formal Mechanical Engineering training.  To be effective, Engineers and Technicians of all disciplines should have a fundamental understanding of the principles that dictate the design, operation and maintenance of Mechanical equipment.  This understanding will benefit not only the individual, but also the industry in which the individual is employed.

This course is designed to meet the needs of Engineers and Technicians of all disciplines and will also benefit Mechanical Engineers seeking to refresh their knowledge. Exercises illustrating many of the concepts are included in the course.

The first day of the course will cover some theory that will provide a basis for the balance of the course.   Devices and equipment commonly found in many industries will be described together with practical information on the types, operation and code requirements. 

Complimentary Text Book
Upon attending the course a text book entitled €~Mechanical Design of Machine Elements and Machines€(TM) will be provided. This text provides a comprehensive basis of Mechanical Engineering concepts to be used to complement the course material presented and for future reference.

Objectives

To provide a basic understanding of the design theory behind mechanical components typically found in industry.
To outline the key features of a variety of mechanical equipment types.
To provide an awareness of the codes and regulations that governs the installation and operation of mechanical equipment.

Who Should Attend
Industrial and commercial plant and facilities engineers and operators, consultants, property managers, project engineers, design engineers, armed services personnel and other technical personnel who are involved in the operation and maintenance of mechanical equipment, systems and processes. Professionals who need to add to their current experience and knowledge of mechanical engineering.  Mechanical engineers who require practical knowledge of certain aspects of mechanical engineering or who need to refresh their knowledge.  New graduates will benefit from the practical industrial experience of the instructor.

Program Outline Faculty: Alan Powell M.Sc., P.Eng., Program Director, EPIC

Day I
Introductions and Course Outline

Mechanical Engineering-An Overview
€¢ Governing principles
€¢ Basic design concepts
€¢ Interaction with other engineering disciplines
€¢ Regulations, codes and standards.
€¢ Design guidelines
- Economy
- Life cycle costing (economic decision making)
€¢ Technical problem solving

Refreshments and Networking

Engineering Materials
€¢ Basic metallurgy
€¢ Heat treatment of metals
€¢ Properties of materials
€¢ Material numbering
€¢ Behavior of metals
€¢ Mechanical properties of materials
€¢ Material degradation
€¢ Non-destructive examination (NDE)

Metal Fabrication Processes
€¢ Welding
€¢ Machining and machineability
€¢ Metal forming ? stamping and pressing, spinning, forging, casting.
€¢ Limits and fits
€¢ Bolting and gaskets

Mechanics of Materials
€¢ Force and stress, poisson?s ratio, thick wall cylinders.
€¢ Principle stresses, strain energy, impact loads
€¢ Beams
€¢ Columns
€¢ Simple frame structures

Day II Mechanics of Materials ctd.
€¢ Stress concentration and fatigue
€¢ Springs
€¢ Vibrations

Torque and Power
€¢ Basic theory
€¢ Shafts
€¢ Flywheels
€¢ Power screws

Power Transmission
€¢ Belt Drives
€¢ Gearing
€¢ Cams
€¢ Couplings
€¢ Mechanical fastening
€¢ Clutches

Lubrication
€¢ Static and dynamic friction
€¢ Lubricant viscosity
€¢ Oils and greases

Bearings
€¢ Hydrostatic and hydrodynamic journal bearings
€¢ Rolling element bearings ? types and components
€¢ Ball, roller and CARB bearings
€¢ Rolling element bearing life and reliability
€¢ Rolling element bearing failure characteristics

Day III Pressure Vessels
€¢ Types
€¢ Major components
€¢ Codes and regulations
€¢ Design
€¢ Protection
€¢ Repairs and alterations

Refreshments and Networking

Liquid Storage Tanks
€¢ Types and applications
€¢ Emissions
€¢ Specifications, codes and standards
€¢ Leaks
€¢ Maintenance
€¢ Foundations

Heat Transfer Systems and Equipment
€¢ Heat transfer
- conduction
- convection
- radiation
€¢ Phase change
€¢ Evaporation and vapor pressure
€¢ Basic terms
€¢ Heat exchangers
- components and types
- shell and tube
- plate heat exchangers
- air cooled heat exchangers
- calculations
- maintenance

Fired Boilers, Process Heaters and Heat Recovery Equipment
€¢ Fuels and combustion
€¢ Fuel burners
€¢ Industrial boilers
€¢ Packaged fire tube boilers
€¢ Fired process heaters
€¢ Condensers
€¢ Waste heat recovery
€¢ Cogeneration
€¢ Operation and efficiency

Fluid Engineering
€¢ Mechanics of fluids
€¢ Properties of fluids
€¢ Flow of fluids
€¢ Flow in pipes
€¢ Hydraulic design
€¢ Pipe joints

Industrial Piping
€¢ General overview
€¢ Pipe manufacture and materials
€¢ Fittings and joints
€¢ Valves, filters and strainers

Day IV Industrial Piping ctd.
€¢ Regulations, codes and standards.
€¢ Pipe stresses
- sustained loads
- occasional loads
- expansion loads
€¢ Pipe supports
€¢ Insulation and heat tracing
€¢ Pipe systems ? water, steam, gas, hydraulic, chemical and refinery,?
refrigeration, fire protection

Pumps
€¢ Positive displacement pumps
- reciprocating
- rotating

Day V Pumps CTD.
€¢ Centrifugal pumps
- pump curves
- affinity laws
- cavitation
- multi-pump systems
€¢ Magnetic drive pumps
€¢ Pump selection

HVAC and Refrigeration Systems
€¢ HVAC
- purpose and design
- system components
- codes and regulations
- air systems
- variable air volume (VAV) systems
- acoustic and noise control
€¢ Refrigeration
- major components
- cycle
- chillers
- heat absorption
€¢ Packaged HVAC specifications

Instrumentation and Control
€¢ Temperature monitoring
€¢ Pressure monitoring
€¢ Level monitoring
€¢ Flow monitoring
€¢ Position monitoring
€¢ Control systems
- automatic control
- proportional control

Fans, Blowers and Compressors
€¢ Fans and blowers
- axial
- centrifugal
- performance
- effects of gas temperature and density
- efficiency
- association
- troubleshooting
€¢ Compressors
- positive displacement
- centrifugal
- axial
- intercoolers and aftercoolers
- oil in air
- compressor control

Process and Instrument Diagrams
€¢ P and I D symbols
€¢ Isometrics

Miscellaneous Mechanical Components
€¢ Sealing devices
- packing
- €~O€(TM) Rings
- mechanical seals
€¢ Motors
- AC and DC Motors
- variable frequency drives

Equipment Reliability
€¢ Failure and risk
€¢ Maintaining for improved reliability

Summary and Closing Remarks 

After attending the seminar, you will be able to:

gain a practical knowledge of the application and operation of mechanical equipment that  you will be able to take back to your workplace and apply.
appreciate the importance of interaction between mechanical engineering and other disciplines.
add to your ability to achieve cost-effective installation and operation of equipment and systems
become familiar with the many codes and regulations governing the operation of mechanical equipment.

Instructor

Alan Powell
A program director with EPIC (Educational Program Innovations Center), Mr. Alan Powell has over 30 years of experience in the maintenance of industrial facilities. He immigrated to Canada after graduating with an MSc degree in engineering from the University of Manchester in England. During his career, Mr. Powell has developed maintenance programs, introduced significant maintenance cost-saving concepts, and managed a process to revise preventive maintenance programs in many large facilities. He has authored several papers on maintenance, which he has presented at national and international conferences.




Prerequisites & Certificates

Pre-Requisites

Certificates offered

3.5 CEUs / 35 PDHs




Cancellation Policy

To withdraw from a course, you must send a request, in writing, with the official receipt to our office. Fifteen or more business days in advance: full refund less $50.00 administration charge. Five to fifteen business days in advance: non-refundable credit of equal value for any future EPIC seminar within one year. Credits are transferable within your organization. In case of an unexpected event occurring after this time, you may send someone else to take your place without any additional cost.


Map & Reviews




Reviews

This course has not yet been rated by one of our members.

If you have taken a course through this vendor please log into your account and leave feedback for this vendor. You will be helping ensure our members get directed to the best training facilities.

Here are some reviews of the training vendor.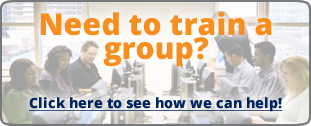 This course currently does not have any dates scheduled. Please call
1-877-313-8881

to enquire about future dates or scheduling a private, in house course for your team.
This page has been viewed 2656 times.